The Global Cypher: A&R Edition
We talk to a few A&R reps from around the world to understand the hip-hop scene in their country (and what's next).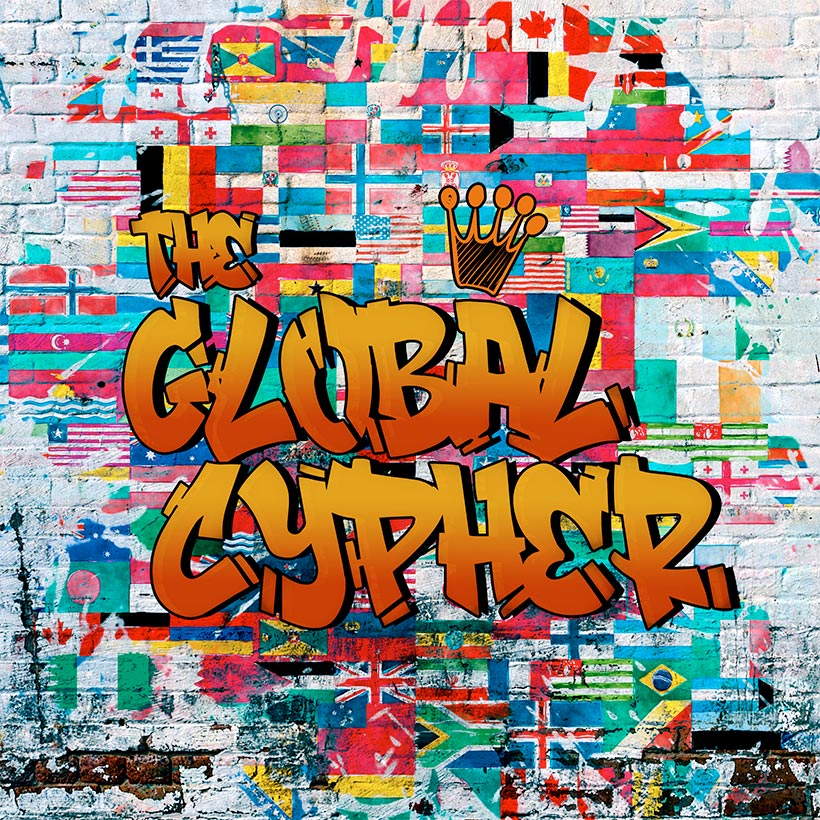 By now, the story of hip-hop's birth in the Bronx is common knowledge. In the early 1970s, DJ, dance, rhyming, and graffiti art cultures mixed and help birth the cultural movement that we now know as hip-hop. It only took a short time, however, before hip-hop began to spread to other cities in the United States. It went much further soon after that. Famously, in the fall of 1982, The New York City Rap Tour took The Rock Steady Crew, Fab 5 Freddy, Rammellezee, and more to Europe, setting an important precedent as the first international hip-hop tour.
In the decades since that initial wave of creative energy, hip-hop has become a truly global culture. With robust scenes throughout South America, the Caribbean, Europe, Asia, and beyond, it would be an understatement to say that hip-hop has touched every corner of the planet. In this edition of our Global Cypher series, we head to three different countries to speak to A&R folks to find out about the history of their local scenes and to hear about what's next.
Looking for new hip-hop and R&B sounds from around the world? Check out our playlist, The Global Cypher.
Sweden
Mattias Caliste
Mattias Caliste is a well-respected veteran of Sweden's hip-hop scene. As an artist and producer, Caliste got his start as a member of Fjärde Världen, one of Sweden's most influential rap groups. After years of production work for homegrown and international artists as well as launching his own successful independent label, Caliste now works as the head of Virgin Music Sweden. Caliste uses his intimate knowledge of the scene and the respect that he has built within the culture to help develop relationships with emerging artists.
"Universal reached out to me and said that we really want to work with you and these young artists. A lot of these guys, the older guys in their hood grew up listening to the music that I put out back in the early 2000s and they were like 'yeah, we want to work with you.'"
Mattias Caliste's All-Time Top 5 Swedish MCs
Older generation: Fille, Sebastian Stakset, Nimo, Lani Mo, and Abidaz
Younger Generation: Yasin, Einar, Adaam, SINAN, and Dree Low
Who's next in Sweden?
When asked about the future of Swedish hip-hop, Caliste is optimistic about a handful of young artists "A36 had the biggest song this summer ("Samma gamla vanliga"). If he keeps building his momentum, I just see him getting bigger and bigger. Adaam is a rapper's rapper. He's more of a lyricist and I definitely see him and his team building momentum because he's had a number of big songs. There's a lot of young talent. Sinan raps a lot in Turkish and Swedish and if he can make his music even more accessible and focus on the Turkish diaspora more, I definitely think he can be really successful."
Brazil
Henrique Badke
Henrique Badke's journey began as a creator and lover of music first. "I usually like to say that I first got involved as a music fan. 1985, 10 years old, first edition of Rock in Rio Festival. First concert, first vinyl, first tour date t-shirt. Now I look behind and I clearly see that being a fan made me understand the real value of music."
Years removed from his early days playing in bands and falling in love with music, Badke currently works as the A&R director for Universal Music Brazil. When asked about his work as an A&R, he explains that his role is a key component in the discovery and development of promising new acts. "We are responsible for bringing artistic talents into the company, helping them to build strong artistic concepts and to unfold it in all kinds of formats that the music fan demands."
Henrique Badke's All-Time Top 5 Brazilian MCs
Projota: Has done the crossover between rap and pop culture, bringing rhymes to a wide audience.
BK: Represents the new generation of Brazilian Rap. Strong voice in the Brazilian Rap community.
D2: A reference in the Brazilian old school. Combined hip hop with Brazilian music elements.
Xamã: A very talented representative of the new generation.
Racionais: Brazilian legends.
Who's next in Brazil
BK, Xamã, and Japa
Canada
Kardinal Offishall
Jason Drew Harrow is best known to the world by his stage name, Kardinal Offishall. As an artist, Harrow first emerged in the late 90s as a part of Toronto's vibrant underground hip hop scene. With his unique blend of reggae and hip hop, Harrow solidified himself alongside pioneers like Michee Mee [another MC influenced by reggae], or the hard-hitting lyricist, Maestro Fresh Wes and Dream Warriors with their jazz-infused sound. With his peers, Thrust, Raskalz, Choclair and Saukrates, Harrow came out of the underground scene and helped put Canadian rap on the map.
Kardinal Offishall's All-Time Top 5 Canadian MCs
Saukrates, Drake, Kardinal Offishall, Maestro Fresh Wes, and Tory Lanez
Who's next in Canada?
Although he still releases music, Harrow also shines in his role as Senior vice-president of A&R for Universal Music Canada. As an executive and a veteran of Canada's rap scene, Harrow appreciates many of the country's rising artists. "There's a good handful. Skyfall's real ill, he's very unique. I definitely rock with Pyrex, he comes from a long legacy of dope MCs that come from his neighborhood, Rexdale. Tobi, Jazz Cartier, there's so many.
As hip-hop continues to grow on a worldwide scale, The Global Cypher series will be here to shine a spotlight on the different scenes, cultures, and artists worth tuning into! Until the next episode, check out our playlist, The Global Cypher.