Hopelessly Devoted To Rufus Wainwright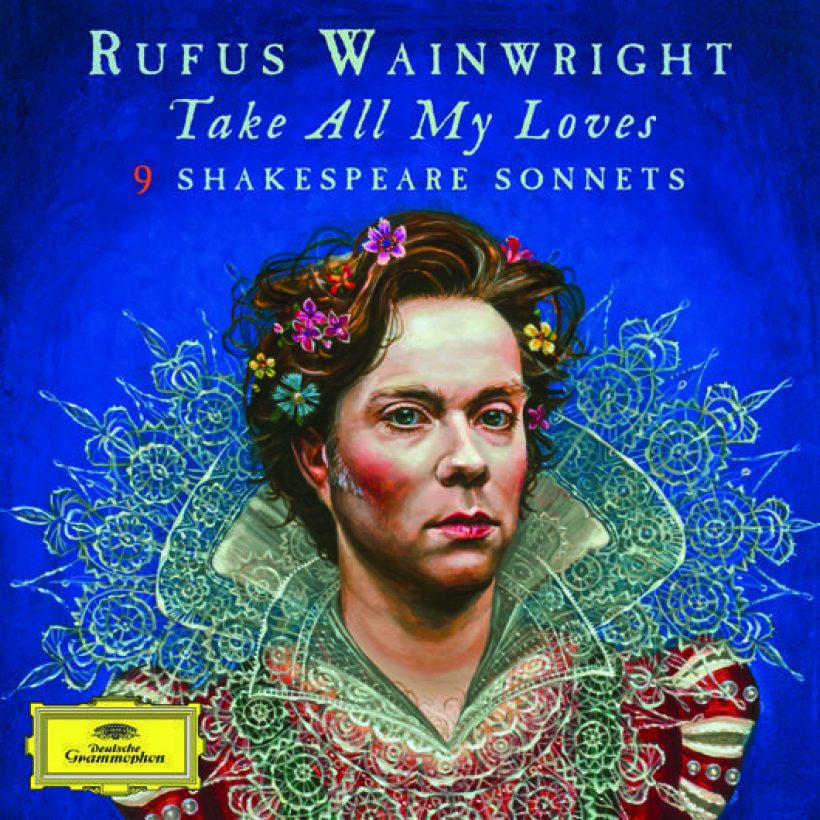 It may be no hyperbole to claim that Take All My Loves: 9 Shakespeare Sonnets is the album Rufus Wainwright has been working towards his entire life. From his earliest albums Rufus Wainwright and Poses (now reissued on 180g vinyl), Wainwright has pushed the boundaries of what's possible – and expected – of a pop song. By the time he collaborated with the Berliner Ensemble and groundbreaking avant-garde theatre director Robert Wilson on a staging of Shakespeare's Sonnets, in 2009, Wainwright was already well into working on his own opera, Prima Donna, proving that the theatrics that come so naturally to him weren't just confined to his music.
So to 2016 and Take All My Loves: musical renditions of nine of William Shakespeare's sonnets, released to mark the 400th anniversary of The Bard's death. Wainwright had tested the waters on record with his 2010 album All Days Are Nights: Songs For Lulu (which features different takes on 'When Most I Wink' (Sonnet 43), 'For Shame' (Sonnet 10) and 'A Woman's Face' (Sonnet 20)). Here, however, he goes full-blown, enlisting actors such as Helena Bonham-Carter, Carrie Fisher and William Shatner to recite each chosen sonnet – a kind of introductory passage before Wainwright's arrangements.
This is no mere exercise in setting poetry to music; you can go elsewhere for that. And while it's no surprise that the arrangements are theatrical, often classical in their approach, that Wainwright breathes new life into words that need no help leaping from the page is nothing short of astonishing. Traces of the Elizabethan music of Shakespeare's time weave their way throughout 'When In Disgrace' (Sonnet 29), led by Florence Welch's vocal; 'Th'Expense Of Spirit In A Waste Of Shame' is given dramatic rendering thanks to cascading strings and the falsetto of Austrian soprano singer Anna Prohaska.
Each piece is a world unto itself, but serves a wider patchwork. As with reading the original texts, you can dip in and out or you can imbibe at once – whatever your approach, you will be immersed in some of the finest works ever created on love, life and death.
For those who want just a little taste for starters, check out the sonnet that lends this collection its title. The instrumental palette comes into focus with breathtaking effect, and Wainwright's cyclical vocals are some of the most captivating he's ever committed to tape.
A limited number of signed copies of Take All My Loves: 9 Shakespeare Sonnets can be purchased here:
Format:
UK English