Howlin' Wolfmother: Rock Icons Return 'Victorious'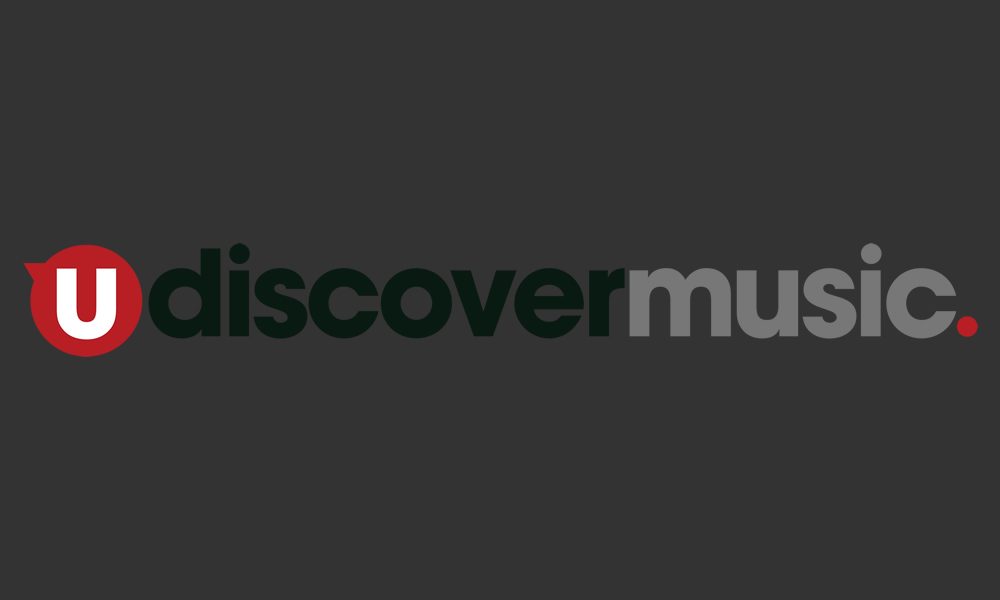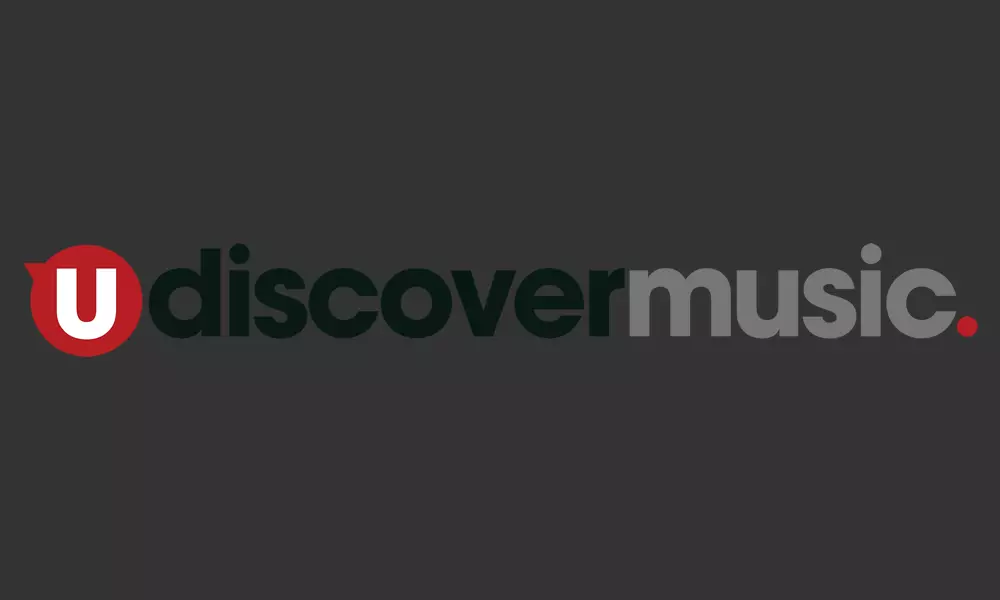 Having formed at the turn of the century, Australian three-piece Wolfmother came crashing out of the local Sydney scene. Led by vocalist/guitarist Andrew Stockdale, their refreshing take on classic rock stood out in a post-grunge era, the group's self-titled 2005 debut album gaining considerable reputation and chalking up impressive sales. As they unleash their fourth studio offering, Victorious, Stockdale takes us deeper into the world of Wolfmother…
Taking a break from last-minute rehearsals prior to an imminent North American and European tour, Stockdale sounds relaxed in his temporary Los Angeles abode. The sessions for Victorious were brisk, to say the least, with recording beginning just weeks after Stockdale finished touring Wolfmother's previous album, New Crown.
"The whole thing took about 13 days," he says. "I remember going into the studio on New Year's Day and just getting stuck straight into it. 'Remove Your Mask' was one of the first tracks – that came together really quick during the recording sessions. It was a great experience to get all of the first-time feelings and emotions of each new song captured on tape, giving the album a real live energy."
With the band having run through a few line-up changes since their conception, Victorious was written entirely by Stockdale, who also recorded all the bass tracks, as well as the guitars and vocals. Did he even entertain the prospect of bringing in other musicians?
"I thought about some of the older songs, like 'Joker And The Thief', and how I presented them to the band back then," he says, adding: "I recorded all the parts myself and put them on a rough tape mix." Recording the new material alone gave Stockdale a sense of control. "I was really drawn to this process," he says, "which really helped the structure, sound and overall feel of the album. It made me dig deep into my creative side, which was cool and very challenging."
With drum duties performed by session sticksmen Joey Waronker (Beck, REM) and Josh Freese (Slash), it's not entirely wrong to believe that Wolfmother is, these days, a solo project of sorts. For the upcoming tour, however, Stockdale has enlisted long-time Wolfmother bassist/keyboardist Ian Peres. "Ian is here in LA," he confirms, "with Alex Carapetis [Juliette Lewis And The Licks, Phoenix, Perry Farrell, The Dead Daisies] on drums. We've already completed a few live dates in Australia, at the Groovin The Moo festival, and Carapetis is just a fantastic drummer. So yeah, Alex and Ian will be on the road with me through America, Europe and the rest of the year's shows."
Naming the new album Victorious is a statement in its own right: bold and confident, demanding the listener's attention. Asked about his decision on the title, Stockdale draws a long breath and eases into his response: "It just had a certain ring to it, and it has a sort of timeless quality, you know? For a little while, I was contemplating calling the album Gypsy Caravan, but I just didn't want to get caught up with all of that kind of 'caravan' stuff." he says, laughing, "so I finally decided on Victorious. This album was a victory to write, record and release."
Running to just under 36 minutes, Victorious is also the shortest Wolfmother album to date. "That was the MO," Stockdale says. "People have a short attention span these days. We felt we had to make every moment of every song count and mean something. I kept that in mind when I was writing, and the overall process has left an impact on my writing in general. It seems like a lot of songwriters are thinking like that now and are totally aware of people's lack of attention spans."
He goes on to explain: "You never really know if people are really going to like the songs or not. I just do the best that I can, based on my personal sensibility and taste. The best part of the job is hearing people digging the music and really enjoying it. It's the ultimate payback for the creative process, and it just reminds me of why I do this and why I was drawn to certain bands, growing up." Adding that "good songs are just timeless and have the ability to take you back to a time and place that can be very intimate for someone", Stockdale is grateful to be doing what he does for a living. "If my music provides a soundtrack to a special moment in someone's life," he says, "then that's even more special for me".
Famed producer Brendan O'Brien (Bruce Springsteen, Pearl Jam, Soundgarden) was at the helm for the recording sessions, and, according to Stockdale, collaborating with him was highly productive. "I was really trying to catch lightning in a bottle," he says. "I remember asking Brendan at the start: 'Are we going to have everything mic'd up and ready to go all the time?' I wanted to be able to grasp that real emotion of a first idea or first feeling. When an idea begins to take shape, it's always that particular version which is loaded with the most excitement and emotion."
There's no doubt that Stockdale tips his hat to the classic rock sound of the 70s, fusing it with his own modern-day songwriting. When discussing his influences on Wolfmother, Stockdale's excitement belies an intimate love affair. "People just seemed to be better musicians back in the 70s," he asserts. "I actually think that the guitar playing from that era was of a very high level. A lot of the great riffs, guitar tones and amps are all from that era, which is a statement in its own right!"
Drawing his breath, he continues: "I go back to the masters for inspiration every now and again, whether it's a sound I'm looking for, or an idea that needs a little coaxing to come to fruition. There are a lot of really great bands now that are continuing to push the sound from where the likes of Led Zeppelin, Black Sabbath, Deep Purple, MC5, etc, left off, and they're putting their own contemporary twist on things, which is just fantastic." He adds: "The influence is most definitely from that 'classic' era in rock music, however there's a really fresh sound to it."
Stockdale fondly recalls sharing a bill with Black Sabbath, Soundgarden, Faith No More and Motörhead at the 2014 British Summer Time Festival in London's Hyde Park. "I remember standing on the side of the stage watching Black Sabbath, and seeing Chris Cornell [Soundgarden] on one side and Matt Cameron [Soundgarden, Pearl Jam] on the other, while I was standing next to Zak Starkey [The Who, Oasis], just hanging out and talking about his father, Ringo, and other cool stuff." Despite being a "fantastic hot sunny day", black clouds suddenly gathered out of nowhere, lightning crackling inside. "It was that moment when it's just about to rain and there's a certain energy in the air," Stockdale says. "With Black Sabbath providing the soundtrack, it makes for a really surreal memory."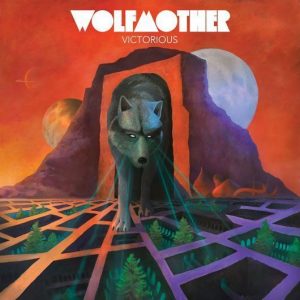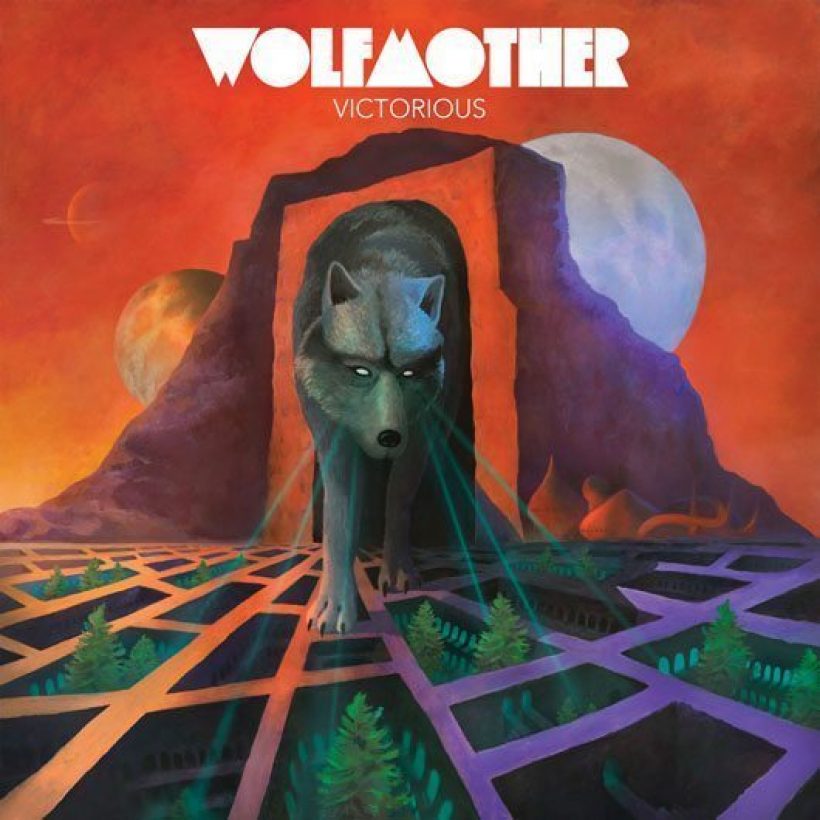 With the vinyl resurgence in full swing and Victorious being released on multiple formats, including 180g wax, Stockdale proclaims his love for the physical format, and, in particular, his most treasured album: "I love to rummage though my records," he says. "It's just so personal compared to digital. It almost forces you to listen to the whole album and immerse yourself in the fantasy of the music." Stockdale finds himself "hypnotised by the combination off the artwork and music together as a unit", noting that The Beatles' "White Album" is a special part of his collection: "Tracks like 'Blackbird' and 'Dear Prudence' are spectacular, making that album a huge influence for me, personally."
Excited about Victorious and the upcoming tour, Stockdale appears to be in a very happy place right now. His escapades as a musician have taken him to stages all over the globe, doing what he truly loves. Yet everyone has a dream gig that they can never experience. When asked what his would be, Stockdale's concentrated pause indicated the true value of his fantasy: "I would have to say Joe Cocker at Woodstock, back in 1969. I can just see myself there with platform boots, wearing a tie-dye T-shirt and having a beer," he says, laughing. "Just hanging out with Joe Cocker and Leon Russell [session musician for The Rolling Stones, BB King, Bob Dylan, The Beach Boys, Frank Sinatra]. Now that would be epic!"
Victorious is out now. Purchase the vinyl, with limited edition 12" x 12" lenticular artwork, here:
Format:
UK English