'Failing Is Fine': Jann Arden On TV, Her Next Album And Covering Paul McCartney
In conversation with the ever-amusing Canadian entertainer about her colorful singing and acting career.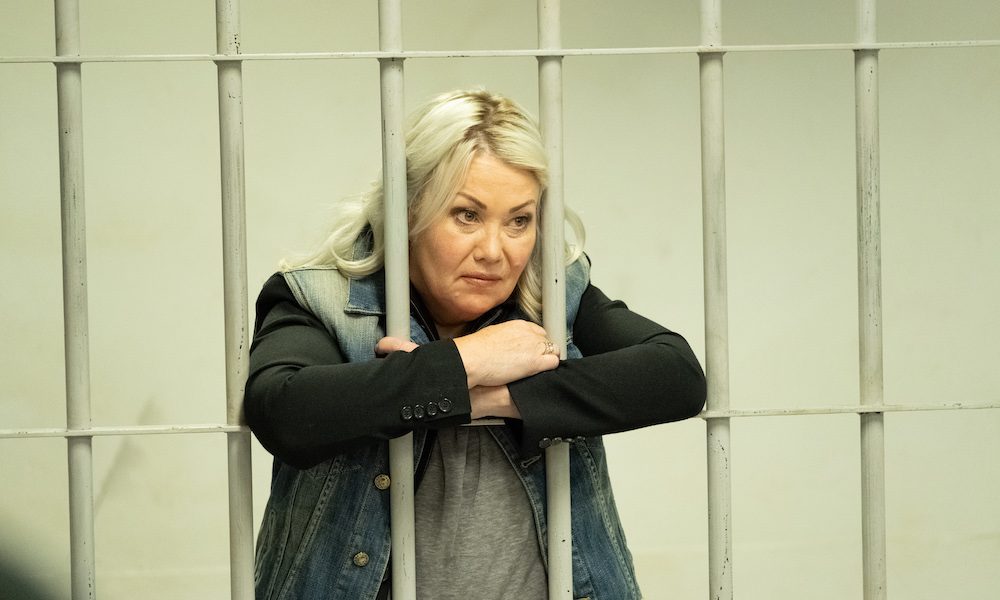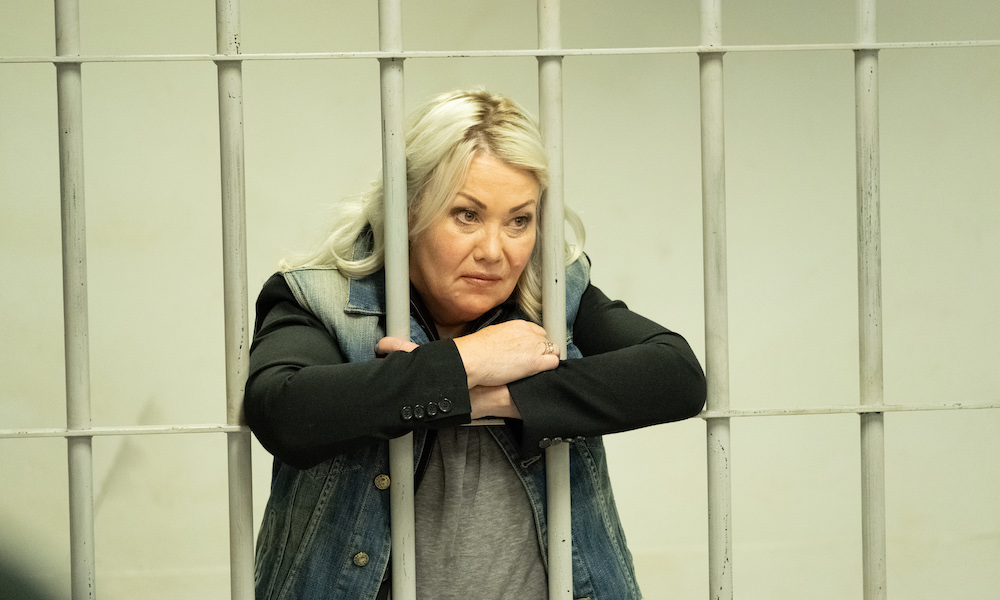 Canadian star Jann Arden has been talking about the pleasures and challenges of playing "a weird version of myself" in her hit series Jann. In a characteristically dry-humored interview, she also tells of extending her recording career with Universal Music to an upcoming 15th album, and of being asked to cover a Paul McCartney song before it was even released.
The first two seasons of Distribution 360's hit Canadian series Jann, which debuted there on CTV in March, 2019, premiered on Hulu in late January. It brings even wider audiences to a show in which the singer, songwriter, actor, and environmental activist plays a fictionalized version of herself. It would take someone with a particularly self-deprecating sense of humor to play a character, in her own name, whose success is diminishing all too rapidly. But Arden has always been that way inclined.
"There's a really interesting thing that's happening with this show, and it's kind of a cross-pollination of what is real and what's not real," says the Canadian Music Hall of Fame inductee. "I mean, people think I live in that big house. I don't. They're going online, Googling my name and finding all this music. For me that's fascinating, and it's a really great promotional tool for the sitcom, because people really do not know what's real and what's not. I think that's advantageous."
Jann Arden - Could I Be Your Girl Album Version
When they Google, they will find career hits such as Arden's 1990s staples "Could I Be Your Girl" and "I Would Die For You," which are now part of the compilation Hits and Other Gems alongside a version of another signature, "Insensitive," taken from the Jann series. The collection also offers a new cover of The Cure's "Lovesong," a hotel bedroom recording with Scott Helman, of which more later.
"I've been inundated with television my entire career," says Arden. "I think it's just because I talk so much in my shows. I would play these songs and then go back to talking about my parents, or my day, so that's always been there. Obviously scripted comedy is not ad libbing, it's not standing on a stage. It's involving other actors.
"I've certainly come to realise how difficult television is, to get it made, and how weird and odd it is to find great writers that get where you're coming from. And finding a network willing to put millions of dollars into it. So it's an arduous process, but it's really gratifying. I thought, one of two things can happen. I can completely nosedive and fail miserably, which doesn't bother me, because I've failed a lot in my life. Or we can actually get somewhere, and get some footing, and I'm happy to say that it is the latter.
Peanut Butter & Jann (ft. Zoie Palmer) | JANN
"We're being met with some really positive feedback, and what a great time to laugh," she goes on. "It's a genuinely funny show, and it's musical, and it's fun to play a weird version of myself. It's obviously very fictitious, but it's fun to reimagine what would I be like if I was an a-hole and a narcissist."
That blurred reality is even acceptable, she says, if some viewers end up believing some of the show's hilarious incidents, such as the moment in the first episode when she is paid for a live appearance with Parmesan cheese. "That stemmed from a real life story," she laughs. "Years ago, probably 1998, I was hired for a corporate job, and it was for a chocolate company. They paid me some cash, [but] they didn't have my whole fee. I had a crazy manager at the time, and they gave me $20,000 worth of chocolate gift cards.
"I just got rid of the last of those in the last four or five years. My mom was always saying 'I wouldn't mind anoher one of those chocolate gift cards.' Part of the deal was there was no expiration. Thankfully for me, the company never folded. I still see them everywhere. I donated them to boys' and girls' clubs and animal sanctuaries. It takes a long time to blow through 20 grand's worth of chocolate. Trust me on this."
'Can you be in my show?'
Another feature of the series has been the willing guest spots by a succession of fellow Canadian stars, from episode one onwards, in which Leslie Feist not only agreed to appear, but asked to be as obnoxious as possible. "I've actually got people that are like 'I'll go on the show' and it's literally me phoning my friends. 'Hi k.d. lang, can you be in my show?' 'Hi Sarah McLachlan…' So it's great that way."
Arden continues to make her voice heard on global issues. "I think people are realising that our world is screaming at us to fix it," she says. "A lot of people, when they have a big heart attack, they have a series of warnings, and they ignore them. The planet has been warning us for a long time." She cites such topics as care for seniors, homelessness and meat-eating. "Covid has pointed fingers at all these things that are broken. But it's going to be ok."
The Hits and Other Gems album was accompanied by Arden's latest book, the memoir If I Knew Then: Finding Wisdom in Failure and Power in Aging. That followed two previous bestsellers, 2011's Falling Backwards and 2017's Feeding Mother, about her move back to rural Alberta to care for her mother, who had Alzheimer's.
Of her Cure cover, she says that Helman "got artists to meet him in hotel rooms and he literally had his band set up. He's got quite a series of them, Alessia Cara did one, Michael Bublé did one, a whole bunch of artists over the past couple of years that have done these hotel sessions. It's such a cool song, and great to be able to pay homage to The Cure. I loved the version so much that I ended up putting it on the record."
Her new studio album will be out later in 2021. "I've been with Universal 28 years. I'm really grateful. I work with so many of the same people. I don't know why I've been fortunate, I think it's been slow and steady. I was never a big star, I was never considered like Sarah, or Shania, or Alanis, or Avril, or Celine. I was kind of on the fringe of pop success, and people knew of me, they certainly recognize me when I go down the street.
"I've loved the way I've navigated it, I've had such great people around me and I have to credit Universal. When streaming started, obviously my records dropped from selling millions, to hundreds of thousands, to 100,000. They could have cut me loose at any time. This record now, they're just like 'Make a record, we'll pay for it.' It's a lot of moving parts and a lot of people that have helped me incredibly. Just slow and steady, do the work, and that's what I've done."
Late last year, Arden received a surprising call. She was invited to cover Paul McCartney's "Lavatory Lil" before it was even released on his McCartney III album, as part of its upfront promotion. "That was so bizarre," she remembers. "The record company called me and were like, 'We have a very weird request, but it's a great request. It has to be really hush hush. There's an artist, he's doing a new record, it's coming out blah blah blah, and he wants to choose someone from each territory to do one of the songs.'
"So they finally said the artist was Paul McCartney and the song was 'Lavatory Lil.' I heard it, and I'm like 'They want me to do what?' Do a cover of this song. It actually turned out really good. But what a thrill to have Paul tweeting out this clip of the song. Obviously one of the greatest songwriters of all time, and having that opportunity is just remarkable."
She muses: "A lot of things I do, they fail miserably. But once in a while they turn out, and that's what people see. They don't see the other side of the mountain where all the garbage is piled up, and all my tears are pooled at the bottom of the hill. But failing is fine, I'm good at it."
Insensitive (Live / From "Jann")
The future holds more acting, more music and more being her inimitable self, but with any luck, no more payment in cheese. "I always tell people, I just do what interests me, and I'm not great at any of it, I'm not the best anything, writer, singer, actor…I just like doing things, and I think people see that kind of enthusiasm, and I hope that's what they see within the show.
"Plus it's quite musical, and we're going to make sure there's always a musical element to the show. For people that have been fans of mine for 30 years, I don't want to completely disassociate myself from that. I feel like this is my part-time job. Music is my heart and my life and my gig, and as long as I'm singing well, I'm going to keep doing it."
Jann Arden's Hits and Other Gems album can be bought here.