Jimmy Cliff Makes A 'Wonderful' US Top 40 Debut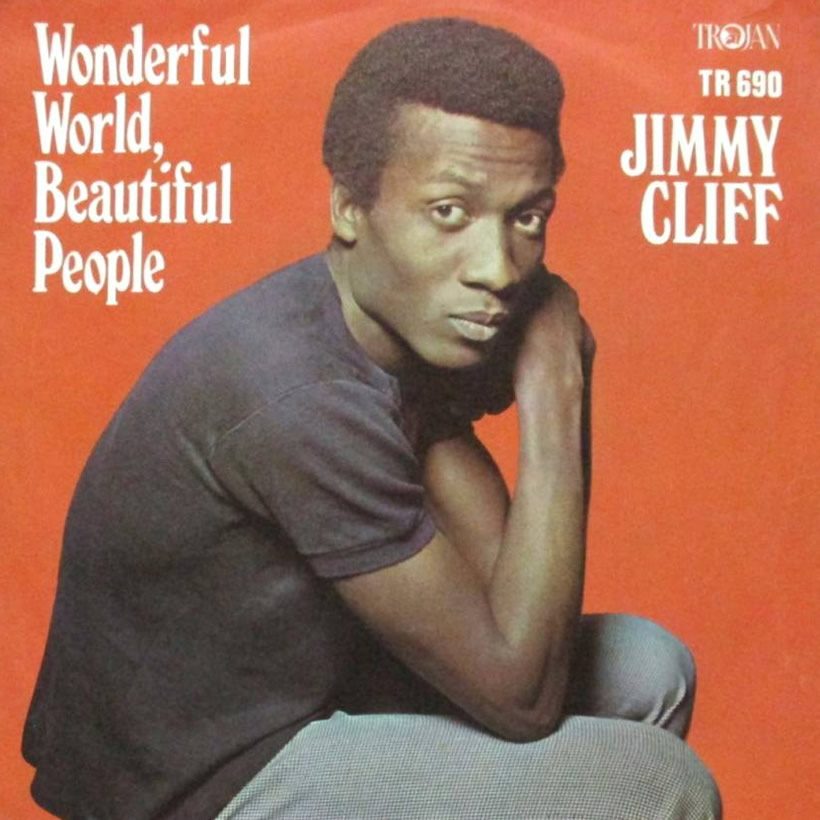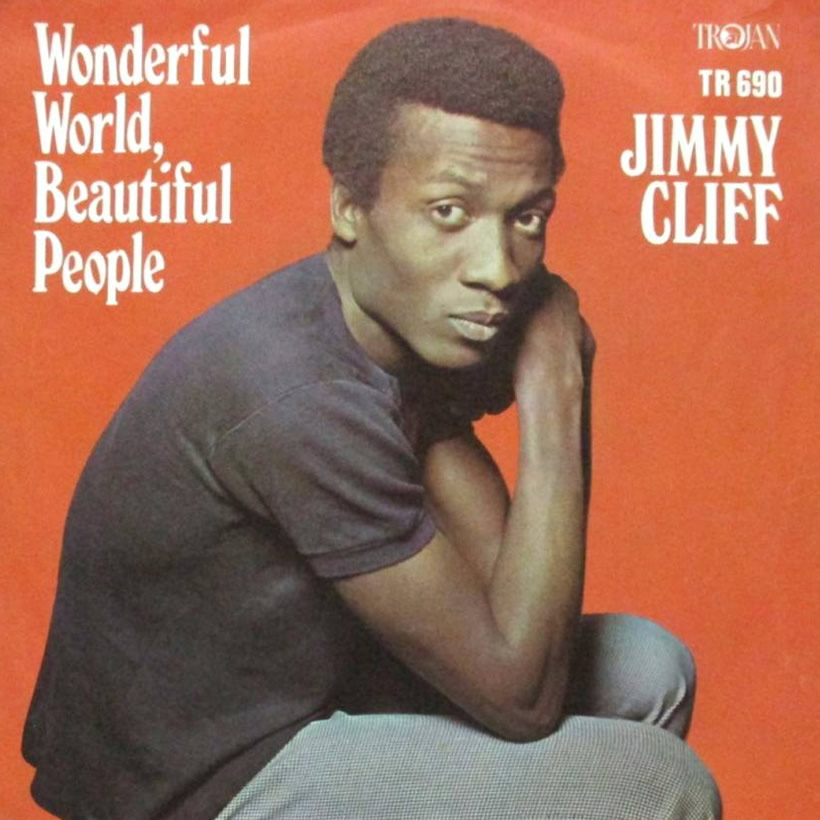 One of the reggae greats was ending the 1960s in style on this chart date 45 years ago. Jimmy Cliff had made his debut on the UK bestsellers a few weeks earlier, when 'Wonderful World, Beautiful People' climbed to No. 6 in November, 1969. The song, written by Cliff himself, came out in the UK on Trojan, effectively a sister label for Island Records, and on A&M in the States. It entered the US Hot 100 in early December and, on the final chart of the year, gave Jimmy an American top 40 hit.
Cliff's association with Island had begun several years earlier when he was signed by the label as a teenager. He was still only 21 when the self-titled album containing the debut hit was released by Island in the last year of the 1960s. Born James Chambers in St. James, Jamaica, Cliff would soon show himself capable of both upbeat, feelgood material like 'Wonderful World, Beautiful People' and weighty but accessible protest songs.
The 'Jimmy Cliff' album also contained the song that would become one of his signatures, 'Many Rivers To Cross,' and the hard-hitting anti-war statement 'Vietnam.' Neither made the US chart, but 'Vietnam' made a small chart impression, and he then had great UK success as a cover artist when his version of Cat Stevens' 'Wild World' became his second top ten single there in the summer of 1970.
By 1972, Cliff was a big-screen celebrity, when he starred in 'The Harder They Come,' the film that did as much to spread the word about reggae music around the world as anything, especially before the global breakthrough of Bob Marley. Still aged just 66, Jimmy continues to be one of the greatest ambassadors for reggae throughout the world and will mount another international tour in March and April 2015, with shows already announced in Australia, New Zealand and Japan.
Listen to 'Wonderful World, Beautiful People' on the album 'The Best of Jimmy Cliff' on Spotify
Download 'The Best of Jimmy Cliff' from Google Play or iTunes, or buy it on Amazon
Explore our dedicated Jimmy Cliff Artist Page
Format:
UK English