'Take Care Of Your Homework': Johnnie Taylor's Sound, Soulful Advice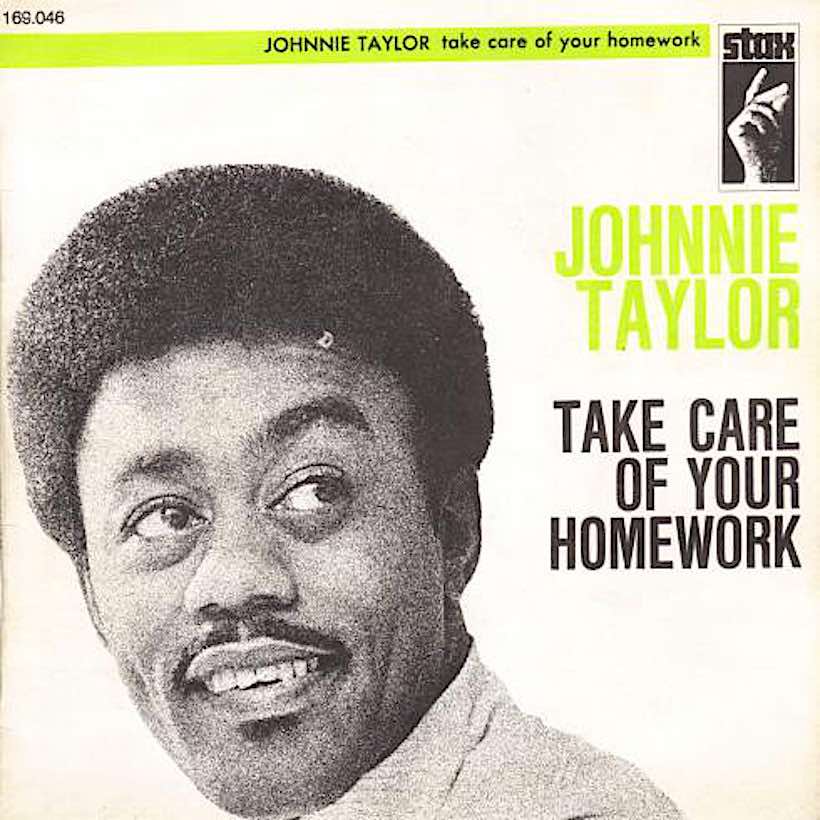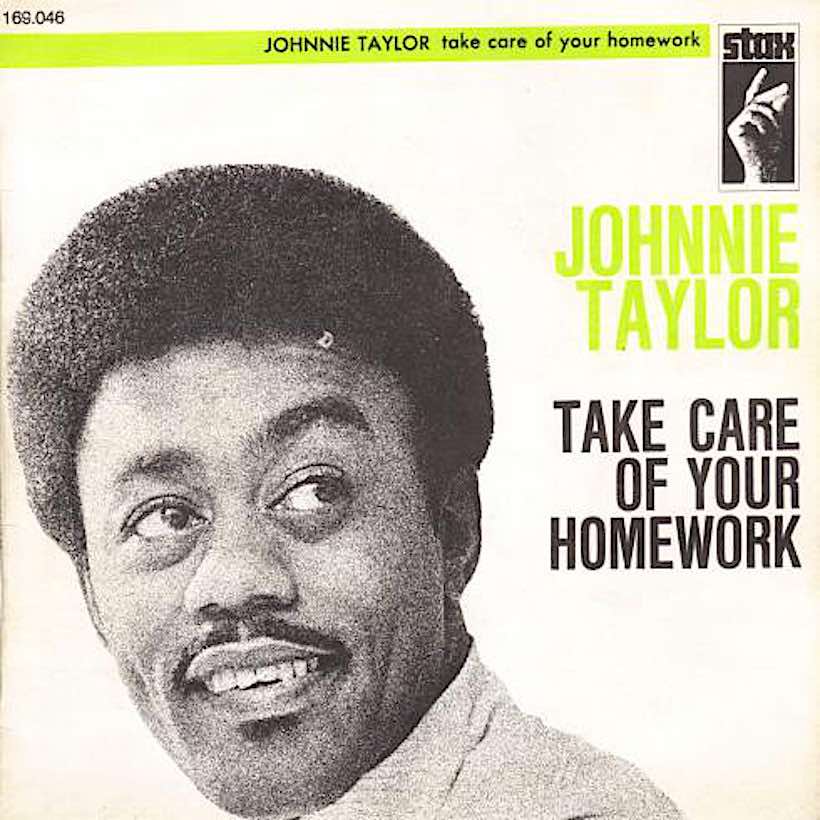 Soul music in January 1969 wasn't all about 'I Heard It Through The Grapevine.' Marvin Gaye song cast a long shadow on both the R&B and pop scenes of the day, topping both Billboard charts from before Christmas into February. But as the magazine published its new Bestselling Rhythm & Blues Singles chart for 25 January, Johnnie Taylor had something new to say.
The Stax star, who had paid plenty of dues both in an earlier deal with the Derby label and with some medium-ranking hits on the esteemed Memphis label, had now truly hit paydirt. In fact, his signature groove 'Who's Making Love' was the million-selling single that led the soul chart immediately before Marvin's reign, and as he released the follow-up, he was immediately onto another winner.
The song in question was 'Take Care Of Your Homework,' written by an impressive quartet including Northern Soul hero Homer Banks, writer-producer Raymond Jackson, T. (Thomas) Kelly and another respected producer and songwriter, former Motown staffer Don Davis.
All but Kelly had also written 'Who's Making Love,' with Bettye Crutcher, and now turned their hand to another confident, brassy track fuelled by Taylor's abrasive but supple vocals and a lyric advising men not to take their home lives and loves for granted. Further distinction came in the production by Davis and Al Jackson Jr., the in-demand and much-revered drummer with Booker T and the MGs and far beyond.
Both hits were on Taylor's new album Who's Making Love…, described by Billboard as "powerful." The trade title's review of the single gave it a Top 20 Pop Spotlight, observing that "Taylor comes up with more winning, clever top 10 material with a dynamic vocal workout and a wild, funky dance beat in strong support."
'Take Care Of Your Homework' entered the Hot 100 a week before its R&B debut, which came at No. 30 as the single raced 67-40 on the pop countdown. It matched up to that Billboard prediction with a No. 20 peak there, but proved to be a bigger hit on the soul side. It climbed all the way to No. 2 to become the second of an impressive eight consecutive top ten R&B hits for the man from Crawfordsville, Arkansas.
'Take Care Of Your Homework' is on Who's Making Love…, which can be bought here.
Listen to the best of Stax Records on Apple Music and Spotify.