'Long Black Train': Josh Turner's Breakthrough Single
The bluegrass instrumentation and unmistakable sermon-like message sounded like they came from another era.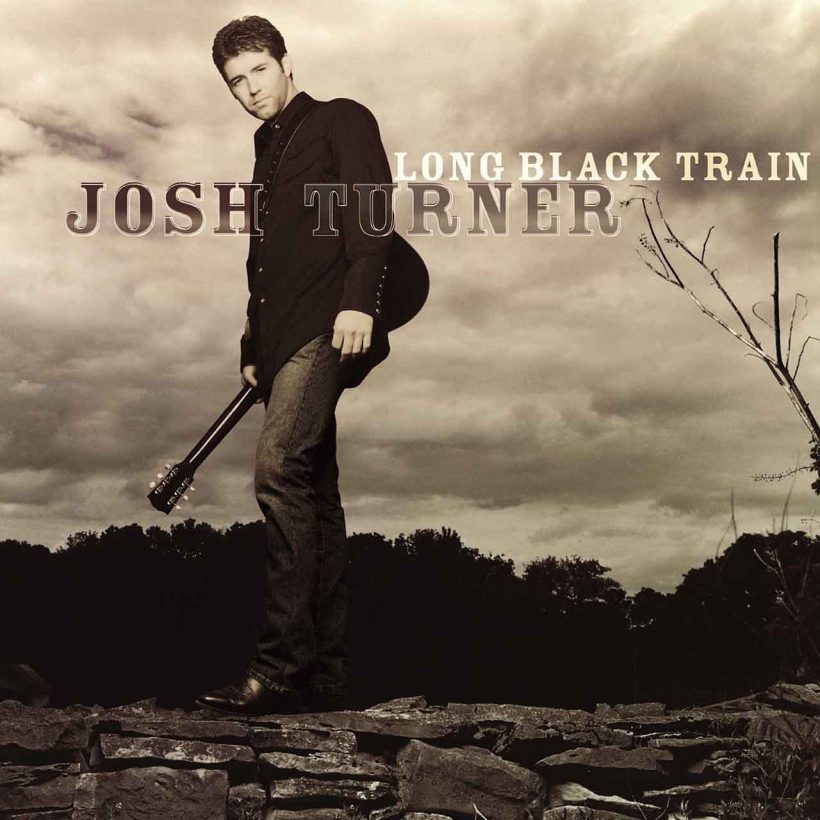 Josh Turner might have only been in his mid-20s when he wrote "Long Black Train," but the South Carolina-born country singer's breakout single radiated old-time feeling. Released on May 19, 2003, "Long Black Train" was a fervent Jeremiad in the guise of a country hit, its folk-accented instrumentation and unmistakable sermon-like message sounding like they came from another era. On country radio, "Long Black Train" might have been sandwiched between the pop culture nostalgia of Mark Wills' "19 Somethin'" and the boozy escapism of Toby Keith's "I Love This Bar," but it felt almost primal by comparison, more like something from the O Brother Where Are Thou? soundtrack than the polished product of Music Row.
But more than anything, it was Turner's very voice that sounded so remarkably unlike anything else on CMT. It's a voice so deep that, at times, it almost sounds overly affected. But the place it comes from is genuine, rising up from somewhere even deeper than the fiery Hell he warns of. Unsurprisingly, he's stated in interviews that the song's genesis was in an overwhelming vision that came to him one night, of a locomotive headed nowhere fast.
Listen to Josh Turner's "Long Black Train" now.
The pronounced bluegrass sound of "Long Black Train" endowed the song with as much appeal to Americana audiences as a mainstream country crowd. Turner didn't just gesture toward bluegrass, he made it an integral component of his sound, with a session band of Americana veterans. "Long Black Train" featured the banjo picking of Bryan Sutton, the former lead guitarist for Ricky Skaggs' Kentucky Thunder and a touring musician for everyone from The Chicks to Bela Fleck, with Aubrey Haynie of Sugar Hill Records on fiddle.
Josh Turner - Long Black Train (Official Music Video)
After "Long Black Train," Turner would continue to place himself in the lineage of sacred mountain music, working with the legendary Ralph Stanley on 2006's "Me and God." Though he kept one foot firmly in mainstream country, it was only inevitable that Turner would someday embrace his predestined calling as a gospel singer, and he'd turn more explicitly to faith-based music with 2018's I Serve A Savior. But "Long Black Train" remains at the heart of his work, becoming almost like a standard in a hymnal that lives beyond its author, more than just a mere song.