'Hot In The Shade': How KISS Coolly Asserted Their Rock Dominance
Facing the dawn of the 90s, KISS knew they had to compete with a new breed of hard rock stars. 'Hot In The Shade' found them at their powerhouse best.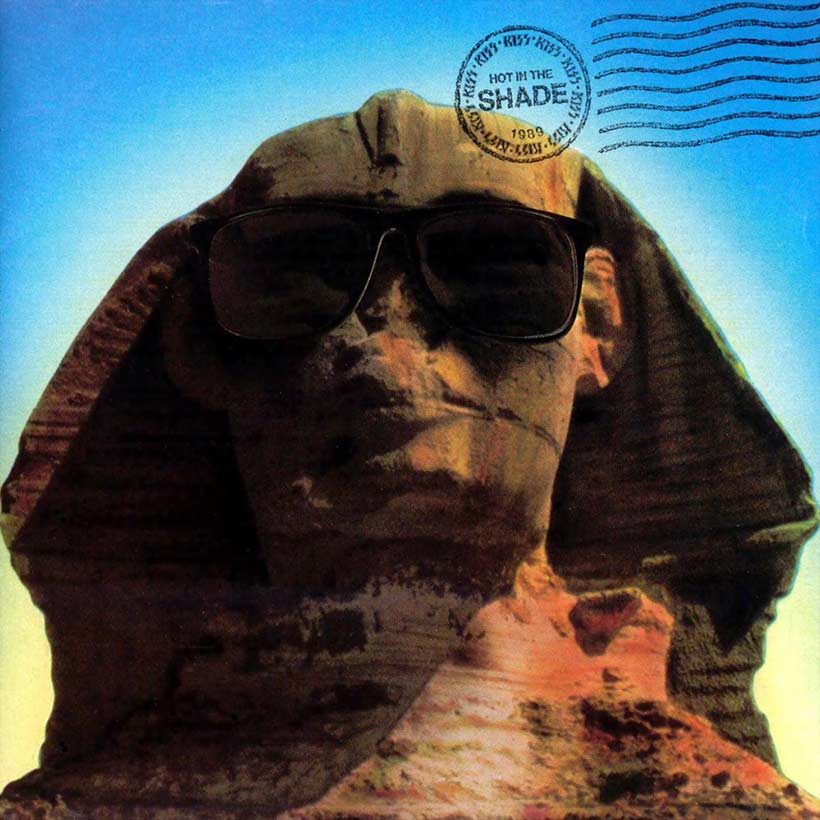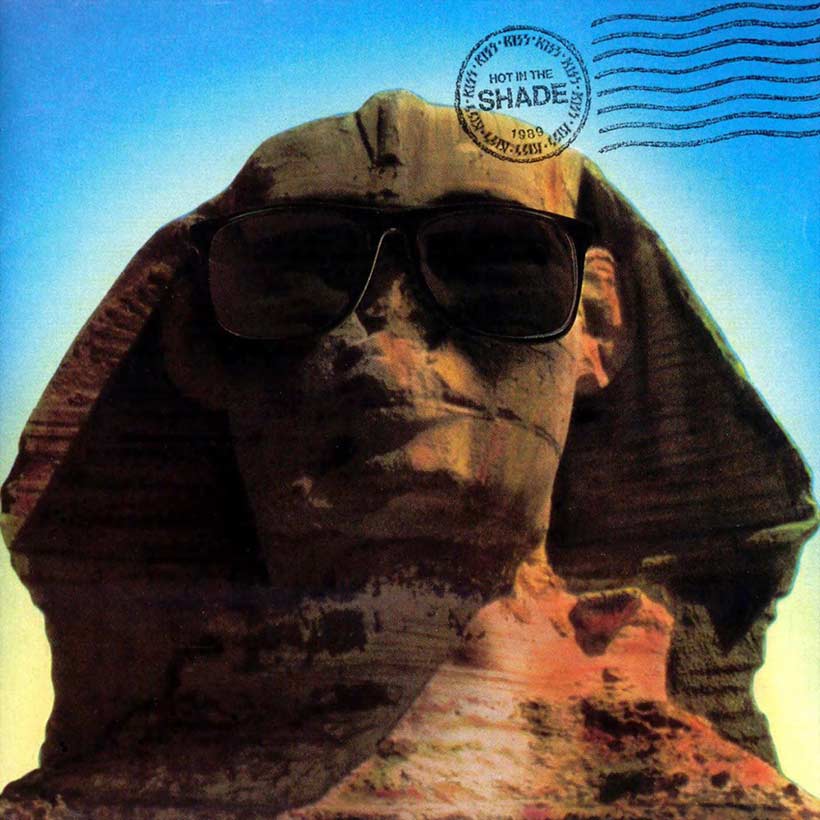 KISS' detractors always say the band's fortunes dipped when they removed their iconic make-up in 1983, but, really, that decade's ever-changing trends and the new breed of hard rock stars such as Guns N' Roses posed much bigger threats. Indeed, while they were rarely afraid of anyone, when KISS came to record 1989's Hot In The Shade, they were well aware that they needed to record an album with the energy and edge of their 70s classics Destroyer and Love Gun.
Listen to Hot In The Shade on Apple Music and Spotify.
At their powerhouse best
At any rate, KISS was hardly on the ropes. Helped along by the UK Top 10 hit "Crazy Crazy Nights," 1987's radio-friendly Crazy Nights album was a significant transatlantic success, but it was atypically reliant on synthesizers, something its creators were keen to eradicate in their quest to make a truly sizzling, guitar-based rock'n'roll record.
To achieve this, KISS opted to self-produce Hot In The Shade. They also elected to overdub the demos they'd already recorded, rather than re-record the songs again when they decamped to The Fortress, the Hollywood studio complex in which they chose to shape the album during the summer of 1989.
With hindsight, both were good decisions, not least because the songs Paul Stanley and Gene Simmons had prepared were among their best for in years. With its rough'n'tumble riffs and air-punching chorus, the album's opening cut, "Rise To It," served notice that KISS was back to their powerhouse best, while further aggressive fare such as Stanley's prowling "You Love Me To Hate You" and Simmons' infectious "Love's A Slap In The Face" showed they were still more than capable of duking it out with any of the younger pretenders hell-bent on stealing their crown.
Indestructible hard rock legends
Elsewhere, lead guitarist Bruce Kulick's wailing solos on "Prisoner Of Love" and "Silver Spoon" again proved that he was an able replacement for the celebrated Ace Frehley. Drummer Eric Carr also weighed in with a suitably sassy lead vocal on the "Walk This Way"-esque strut of "Little Caesar," while the band even made a surprisingly successful foray into speed metal on the closing "Boomerang."
Ironically, however, the song which significantly raised Hot In The Shade's profile was its lone ballad. Co-written with Michael Bolton, Paul Stanley's classy, semi-acoustic "Forever" was promoted with a video which made it onto heavy rotation on MTV, sending the single up the Billboard Hot 100. It eventually came to rest at No.8, becoming KISS' highest-charting single since the Peter Criss-sung "Beth" in 1976.
"Forever'"s success allowed KISS to put together a high-profile package tour of the US, with their support consisting of Faster Pussycat, Danger Danger, and Winger. The single also helped Hot In The Shade climb into the Top 30 of the Billboard 200 and yield yet another gold disc for KISS, barely two months after the album's release on October 18, 1989.
Decades on from its release, Hot In The Shade's pivotal role in KISS' wider history shouldn't be overlooked. Its commercial success was instrumental in reviving the band's fortunes and, as they faced the 90s, it provided the springboard for 1992's aggressive Revenge to take these seemingly indestructible hard rock legends back into the Top 10 of the Billboard 200 all over again.
KISS' Hot In The Shade and Hotter Than Hell albums have been reissued on colored vinyl. Buy them here.