If You Like Blondie… You'll Love Yeah Yeah Yeahs
The natural successors to original New York punk icons Blondie, Yeah Yeah Yeahs' update of the original art-rock template remains effortlessly cool.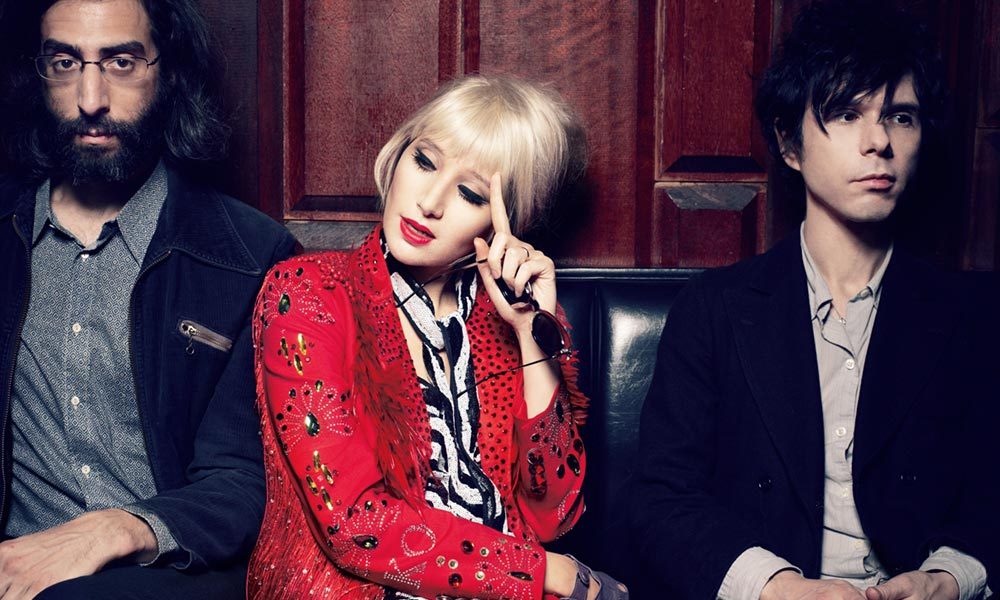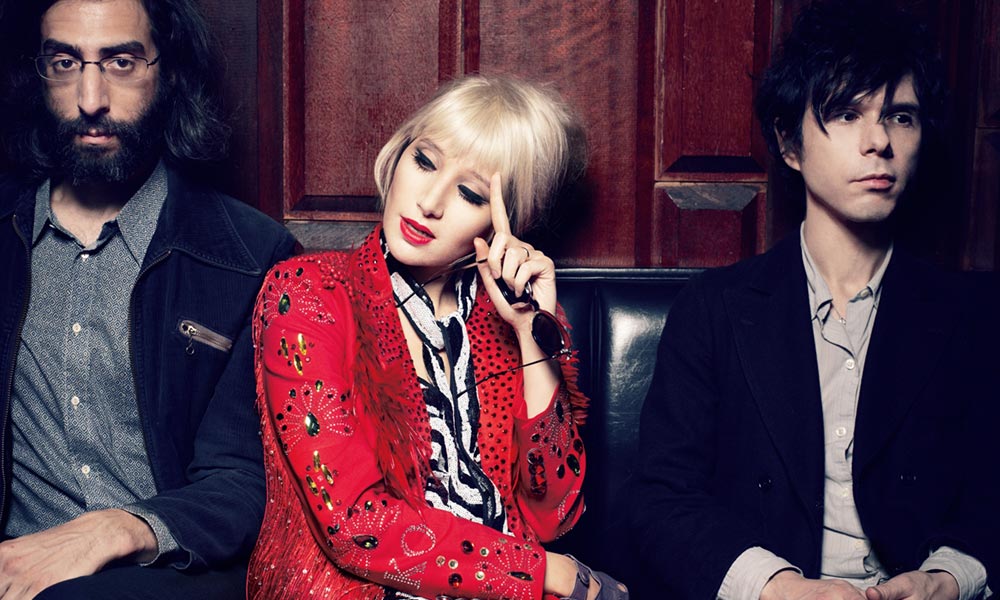 Two decades separate the starts of their respective careers, but both Blondie and Yeah Yeah Yeahs exude that indefinably timeless rock'n'roll cool which seemingly remains exclusive to bands from New York City.
Theoretically, it's hard to imagine either of these epochal outfits hailing from anywhere else on the planet, yet both bands' iconic frontwomen, Blondie's Deborah Harry and YYYs' Karen Lee Orzolek (aka Karen O), first arrived in the Big Apple through curious sets of circumstances.
Listen to the best of Yeah Yeah Yeahs on Apple Music and Spotify.
Similar beginnings
Florida-born Harry was adopted in early life and grew up in Hawthorne, New Jersey. She only moved to New York as a teenager in the late 60s, working various jobs, including waitressing at Max's Kansas City and as a Playboy bunny. Her musical career began modestly, when she joined up as a backing singer with folk-rock band The Wind In The Willows, who cut a self-titled LP for Capitol in 1968. Karen O, meanwhile, was born in South Korea to a Korean mother and a Polish father, though she too grew up in New Jersey after her family moved to the US during her early childhood.
Intriguingly, the young Orzolek's initial run-in with the music industry also involved folk-rock, as she formed an acoustic duo, Unitard, with future Yeah Yeah Yeahs guitarist Nick Zinner in the late 90s. Meeting Zinner proved a turning point for Karen, as did Harry's introduction to guitarist Chris Stein in 1973, with the pair (who also became a couple for 15 years) first playing together in a pre-Blondie outfit The Stillettos, one of the bands on the fringes of New York's pre-punk scene based around the city's Mercer Arts Centre.
Blondie and Yeah Yeah Yeahs soon worked up distinctive sounds of their own, yet both bands were initially fortunate in that they arrived on New York's ever-fecund music scene at just the right time. Regulars at hip NYC nightspots CBGB and Max's Kansas City in 1975/76, Blondie emerged from the much-lauded Manhattan punk scene which also sired legendary groups such as Television, Ramones and Talking Heads, while Yeah Yeah Yeahs' first demo tape rewarded the fledgling trio with all-important NYC support slots with The Strokes and the Detroit-based White Stripes: arguably the two most hotly tipped US alt.rock bands during the early 00s.
Breaking through overseas
Though they later experienced fame and fortune back home, Blondie and Yeah Yeah Yeahs both also initially broke through in overseas territories. Harry's crew first tasted mass success in Australia during 1977, where 'In The Flesh' (later described by drummer Clem Burke as "a forerunner to the power ballad") reached No.2 and the band's eponymous debut LP went Top 10. Blondie were also one of the first US punk/new wave acts to break big in the UK, when their second LP, Plastic Letters, climbed to No.10 and bequeathed two UK Top 10 hits, 'Denis' (the band's infectious cover of the 1963 Randy And The Rainbows hit) and '(I'm Always Touched By Your) Presence, Dear', co-written by Harry and original Blondie bassist Gary Valentine.
Yeah Yeah Yeahs also initially hit the headlines in the UK. Featuring their enduring Velvet Underground-esque anthem 'Our Time', the trio's self-titled debut EP topped the UK indie chart, while a successful headlining UK tour resulted in a major deal with Interscope. Including staples such as 'Maps' and the staccato 'Pins', YYYs' landmark, gold-selling 2004 debut, Fever To Tell, was a riotous splurge of attitude and angular pop. It duly cracked the UK Top 20, but also scooped major accolades at home, including a prestigious New York Times Album Of The Year award.
Yeah Yeah Yeahs - Maps (Official Music Video)
Restless creativity
Having broken into the mainstream under their own steam, Blondie and Yeah Yeah Yeahs could easily have rested on their laurels, but another key factor in both bands' longevity is a shared desire to experiment sonically and expand their signature sounds. Though Blondie's sublime third album, Parallel Lines, remains one of the mandatory punk/new wave LPs, it was the record's stand-out single, 'Heart Of Glass' – a daring yet masterful blend of electro-pop and disco inspired by Giorgio Moroder and Kraftwerk – which topped the US and UK charts, and turned Deborah Harry and co into global superstars.
Subsequent Blondie releases Eat To The Beat and 1980's underrated Autoamerican yielded hits including the disco-tinged 'Atomic', a sprightly cover of The Paragons' reggae staple 'The Tide Is High' and the groundbreaking, rap-flavoured 'Rapture'. Karen O's crew, too, pushed the envelope with 2006's refined, Grammy-nominated Show Your Bones and 2009's It's Blitz, on which they convincingly incorporated drum loops, sinewy, dancefloor-friendly grooves and icy synths into their quintessentially edgy art-punk sound.
Yeah Yeah Yeahs - Heads Will Roll (Official Music Video)
An innovative usage of visuals has also played its part in enhancing both bands' careers. With director David Mallet shooting promos for all the record's 12 songs, Blondie's fourth album, Eat To The Beat, became the rock era's first complete pre-MTV video album, while, this side of the millennium, Karen O has made her name as a director, making films for US alt.rock luminaries such as Liars and Foetus, as well as directing the fun, feisty film for Yeah Yeah Yeahs' own 2006 hit 'Cheated Hearts'.
In addition, Christ Stein and Nick Zinner are accomplished photographers. The former's acclaimed book Chris Stein/Negative: Me, Blondie & The Advent Of Punk evocatively documented the early New York City punk scene, while the third of Zinner's collections, I Hope You Are All Happy Now, featured an introduction from highly respected film director Jim Jarmusch.
Yeah Yeah Yeahs - Cheated Hearts
Streetwise and super-cool
To their immense credit, Blondie and Yeah Yeah Yeahs always met the future head on. Though more reliant on dirty guitars than It's Blitz, Yeah Yeah Yeahs' 2019 album, Mosquito, also included exciting departures, among them the spine-chilling, gospel-tinged 'Sacrilege' and the Channel One-style dub textures of 'Slave', while Blondie's latest outing, Pollinator – a star-studded collaborative affair with input from guests such as Johnny Marr and TV On The Radio's David Sitek – is easily their strongest offering since their 1999's triumphant No Exit.
Where either of these sassy, streetwise and super-cool outfits will go next is anyone's guess, but we should all be truly thankful we're still graced by their presence.
Format:
UK English