'Chocolate City': How Parliament Built A True Funk Classic
From the title track to the final fade, 'Chocolate City' kicks ass and provided the foundations for George Clinton and Parliament's next funk masterpiece.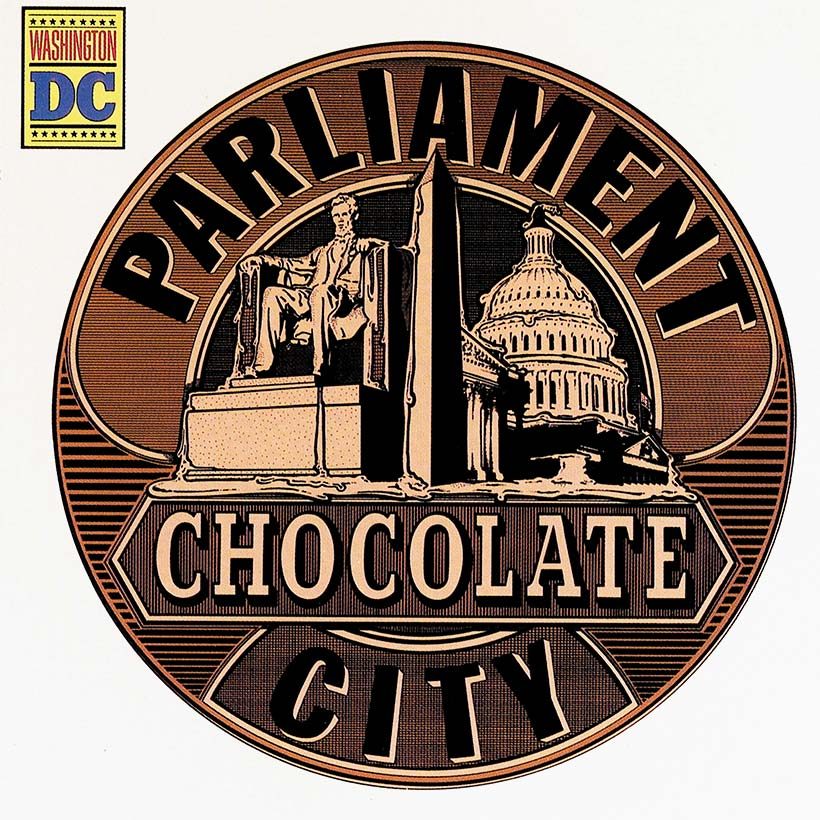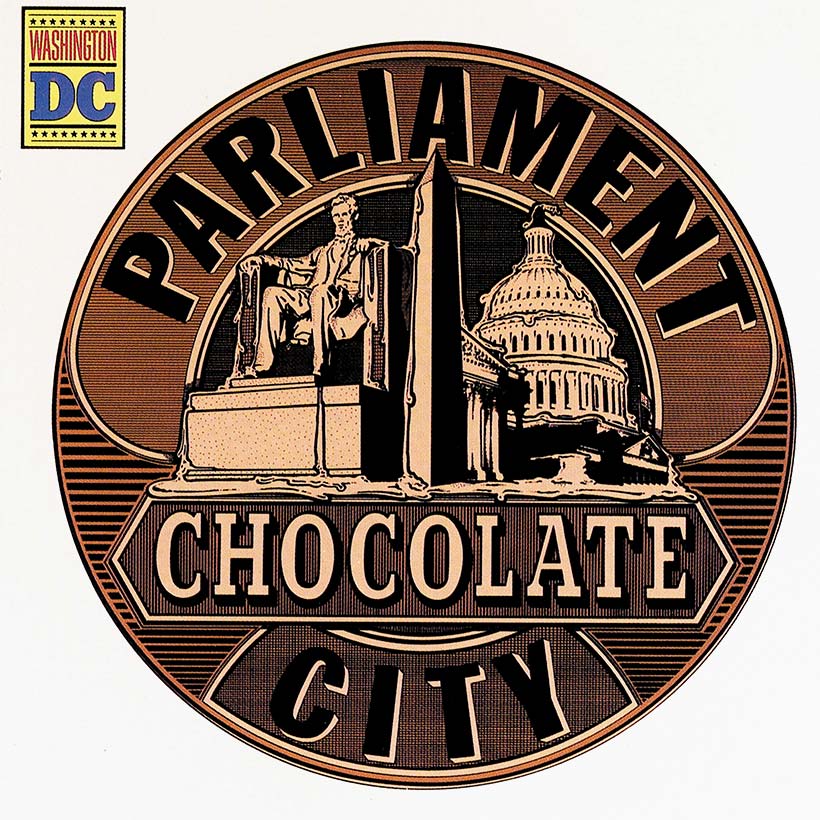 The third Parliament album, and their second for the Casablanca label, limped to No.91 in the album charts. The two singles from the album did no better. But what do the charts know? Released on April 8, 1975, Chocolate City is a stone-cold classic: funky, cheeky, calm yet energized, fun yet irritated, innocent yet political, simple yet baroque, provocative yet smiling, complex yet funky. This is life as pure funk, brothers and sisters, striking at the heart of the non-funky world. Chocolate City? Let's move there.
Listen to Chocolate City on Apple Music and Spotify.
Super-radical
From the title track to the final fade, Chocolate City kicks ass. Just so you get the message, "Chocolate City" the song begins proceedings in its own unique way. This is funk without relying on drums or beats, particularly; the tune snakes through the state of underground black America, 1975, laying claim to Washington, DC, on the basis of population breakdown, but treating it like the results of the ballot unfolding on an election night: "We just got New York, I'm told," "Don't be surprised if Muhammad Ali is in the White House," and the name of that building is "just a temporary condition." They don't call it DC, they call it CC.
Are they kidding? No, they're serious, with a smirk, and super-radical for 1975, a year after President Nixon resigned in the wake of the Watergate crisis and America was trying to feel normal again. But just as you're absorbing the title cut's radical message, "Ride On" fires up. Chewing up a drum machine recipe drawn straight from the Sly & The Family Stone cookbook, with a heavyweight groove that supports the strange, typically P-Funk vocal chorus that sounds almost operatic as well as gospel-derived, "Ride On"'s message is simple: this is no time to prevaricate, people, you got to free yourself on the dancefloor. "Together" makes sure that you know Parliament really do phonk hard, in case there was any doubt. These days, we know it; back then, George Clinton and crew were on the rise and still gathering an audience that had yet to learn just how tough they let the beat drop. This gritty love ditty had previously been recorded by Bootsy, his brother Phelps and Gary "Mudbone" Cooper.
Deep grooves and edgy attitudes
The churning "Side Effects" is heavier, and a reminder of the group's early 70s work in their Funkadelic incarnation, though its brilliant horns arrangement would have been shunned in those days. "What Comes Funky" is a celebration of getting down, something Parliament naturally always approved of. "Let Me Be" showcases Bernie Worrell's classical piano and synth, switching on Bach far further than he had been electrified before, on a ballad that's as serious as climate change and only marginally less devastating. For light relief, "If It Don't Fit Don't Force It" is a bubbling, uptempo Parliament classic, the horns twining and the groove hurtling along.
If It Don't Fit (Don't Force It)
"I Misjudged You" wanders into the territory the group began with as The Parliaments, harmony vocals and strings making this tune as lush as any uptown 60s soul ballad. Its tale of thwarted romance could play perfectly seriously, but it can also be read as a Zappa-ish parody, or an early 10cc pastiche, were it not for the heavy soul on display. Hell yeah, of course they can do this stuff too.
Chocolate City closes with the debut vocal lead of Glen Goins, the astonishingly powerful singer who had two years with P-Funk before cancer claimed him. "Big Footin'," meanwhile, has such heavy, halting emphasis on "the one" (the first beat in the bar, the basis of the funk rhythm) that it lands like a yeti hitting a dancefloor.
The stars of the show? They'd claim it was a collective effort, but rumbler Bootsy, conservatoire Worrell, and Father George Clinton drive Chocolate City upwards towards the big-selling, soaring Parliament of the mid-70s. While they might mess around here and there, this is still a hungry group longing to be acknowledged as the funk monsters they truly were. The horns and harmonies are perfect, the grooves deep, and the attitude edgy and snickering, as well as sharp and sincere.
Chocolate City helped build Parliament, and it remains a funk classic. No way is it a temporary condition.
Chocolate City has been reissued on 180g black vinyl and can be bought here.