'McCartney': How Paul's Self-Titled Debut Solo Album Broke Up The Beatles
With his debut solo album, Paul McCartney embraced a lo-fi way of recording, making no attempt to compete with The Beatles.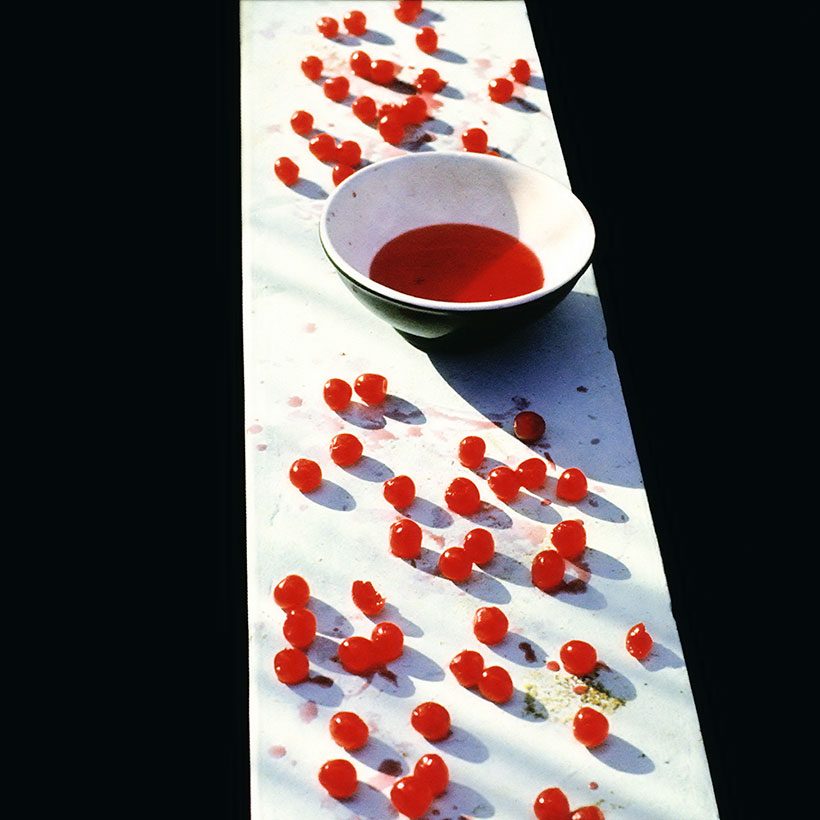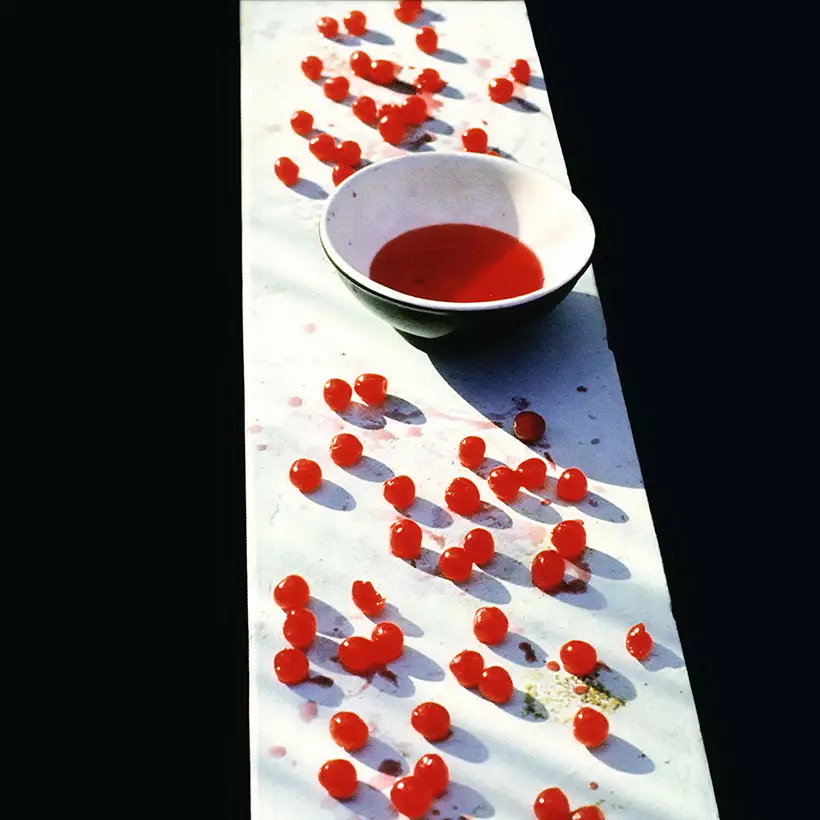 When Paul McCartney's debut solo album, simply titled McCartney, was released on April 17, 1970, it was far from what many expected. Following Abbey Road's polished perfection, McCartney chose to issue an album of songs, experiments, and sound doodles predominantly made on his own at home. It would launch a solo career spanning five decades – and counting. But first, he had to leave The Beatles.
Listen to McCartney on Apple Music and Spotify.
"Paul quits The Beatles"
On April 9, 1970, McCartney phoned John Lennon to tell him that he was quitting the band. Lennon had told the group of his own intention to leave the group back in September 1969, though, by mutual agreement, no announcement was made. Now McCartney, too, had decided to up sticks.
What McCartney failed to mention to Lennon was that he had just sent a "self-interview" to the nation's press, all but informing them that The Beatles were over. In this press release, which was sent with promotional copies of his self-titled debut solo album, Paul answered questions he assumed he would have been asked had he done a press conference. As well as talking about the new album, he spoke about The Beatles' future – or lack of it.
Q: Are you planning a new album or single with the Beatles?
A: No.
Q: Is this album a rest away from The Beatles or the start of a solo career?
A: Time will tell. Being a solo album means it's "the start of a solo career…" and not being done with The Beatles means it's just a rest. So it's both.
Q: Is your break with The Beatles temporary or permanent, due to personal differences or musical ones?
A: Personal differences, business differences, musical differences, but most of all because I have a better time with my family. Temporary or permanent? I don't really know.
Q: Do you foresee a time when Lennon-McCartney becomes an active songwriting partnership again?
A: No.
The next day's Daily Mirror ran the front-page headline "Paul Quits The Beatles." If Paul wanted to ensure that his debut solo album didn't go unnoticed, he could hardly have done more.
"There was no attempt to compete"
In the half-century since its release, McCartney has been praised for its homemade nature, which gives it the charm that Paul saw in it all along. "I had all these rough things and I liked them all and thought, Well, they're rough, but they've got that certain kind of thing about them."
At the time of McCartney's release, however, the reception was mixed, with many critics finding the songs half-finished and under-produced. With hindsight, however, by not attempting to compete with his former group with a well-produced record that he'd labored over, Paul stepped out from their shadows. As Neil Young put it when inducting Paul into the Rock And Roll Hall Of Fame, "There was no attempt made to compete with the things he had already done."
Alongside the Q&A, Paul included a track-by-track breakdown of the songs on his debut album, which he recorded largely on a Studer four-track tape machine in his Georgian townhouse in London's leafy St John's Wood, a short walk from Lord's Cricket Ground, London Zoo and, more importantly, EMI's studios at Abbey Road. The album was finished at Morgan Studios in the northwest London suburb of Willesden, and Abbey Road. Today, McCartney's modus operandi has become an entire field of music-making, known as lo-fi. At the time, however, it was unheard of for a major artist to use such basic methods. Working without even a mixing desk, Paul plugged straight into the tape machine.
"A trailer to the full song"
McCartney opens with a doodle of a song called "The Lovely Linda." Coming in at well under a minute in length, McCartney admitted that this was the first thing he'd recorded when the Studer was installed, "to test the machine." In his notes, Paul promises that "the song is a trailer to the full song, which will be recorded in the future." Fifty years on, we're still waiting to hear it.
Next up is "That Would Be Something," which, like "The Lovely Linda," was written by McCartney on his Scottish farm in 1969. George Harrison declared it to be "great." It's an effortless breeze of a song, its country roots emphasized by Paul's southern drawl. Of particular note are the drum fills, which Paul sings rather than plays.
That Would Be Something (Remastered 2011)
If these two songs set an earthy atmosphere, "Valentine Day" establishes the record's casual feel. Like "Momma Miss America," this improvised instrumental was recorded "with more concern for testing the machine than anything else."
But for all the casual nature of "Valentine Day," it's immediately followed by the first genuine McCartney classic of the collection. It would appear that "Every Night" tells of the two lives Paul was living at the time. On the one hand, The Beatles were falling apart; business differences found him on one side of a divide, with John, George, and Ringo on the other. By his own admission, McCartney descended into a depression and turned to the bottle for solace.
On the other hand, he was newly married, with a new baby girl, as well as Linda's six-year-old daughter from a previous marriage. This dichotomy is reflected in "Every Night," which opens, "Every night, I just want to go out/Get out of my head/Every day, I don't want to get up/Get out of my bed," before concluding: "But tonight I just want to stay in and be with you."
In his notes, McCartney said that he'd had the opening lines for a few years. It's also the first song on the album not recorded at home, having been laid down at Abbey Road.
Every Night (2011 Remaster)
"I sent Sinatra a song called 'Suicide' – he did not get it"
If he'd had those lines for a little while, "Hot As Sun" dates from much further back – to at least the late 50s. A 12-bar instrumental, Paul clearly enjoyed the number: not only had he revived it from over a decade earlier, during The Beatles' "Get Back" sessions in January 1969, but he added it to the setlist for Wings' final tour, in 1979.
The track is topped off with Paul's recordings of wine glasses, before a brief fragment of a song called "Suicide" can be heard. Paul had written that song with the intention of giving it to Frank Sinatra. "I spoke to him on the phone and told him about it: 'Great, Paul, send it along.' Thank you, Frank! So I got that out of it. I did a demo, sent it to him and he thought I was taking the piss. He really did. 'Is this guy kidding?' You know, sending Sinatra a song called 'Suicide'? He did not get it."
Next up is "Junk," a song Paul had written during The Beatles' stay with the Maharishi in India, in 1968. Appropriately, for an album that could be described as musical bric-a-brac, "Junk" features a lyric describing the ephemera in a junkyard. "Handlebars, sentimental jubilee, jam jars: I like images like that," Paul explained in his fan club newspaper Club Sandwich. "There are certain words you like. I always used to say that 'candlestick' was my favorite word. Certain words either make colors in your head or bring up a feeling. So the song was a potpourri of nice words that I had to make some sense out of, so it was, 'Buy buy, sell sell, 'Junk' says the sign in the yard.' To lump it all together I got the idea of 'Junk.' It was a nice way to write a song."
Side One of the original vinyl pressing closes with "Man We Was Lonely," a song written towards the end of the recording sessions for McCartney's solo debut album. As Paul noted, this was also his first duet with Linda. "The chorus ('Man we was lonely') was written in bed at home, shortly before we finished recording the album," he recalled. "The middle ('I used to ride…') was done one lunchtime in a great hurry, as we were due to record the song that afternoon."
The second half of the album opens with "Oo You," an instrumental recorded at home, to which McCartney later added vocals at Morgan. After the bluesy instrumental "Momma Miss America," came a song Paul had tried unsuccessfully to complete during the "Get Back" sessions. The Beatles' aborted attempt at "Teddy Boy" would later surface on their Anthology 3 compilation, complete with John Lennon's lampooning backing vocals, instructing the listener "take your partner, do-si-do," while Paul collapses in giggles. It is a whimsical story-song typical of McCartney around those times, following the tradition of "Rocky Raccoon" and "Maxwell's Silver Hammer." An instrumental version of "Junk," appropriately named "Singalong Junk," follows, before the album's undisputed tour de force, "Maybe I'm Amazed."
Even more passionate today
Written about his wife Linda in 1969, "Maybe I'm Amazed" was recorded at Abbey Road, with Paul again playing all the instruments – including one of his best guitar solos. Included in Rolling Stone's list of the 500 greatest songs of all time, "Maybe I'm Amazed" remains a centrepiece of McCartney's live shows. As he sings, photos of him, Linda and their family appear on a giant screen behind him; if anything, Paul's delivery is even more passionate today, many years after Linda's death, than it is on the album recording.
Paul McCartney - Maybe I'm Amazed
Bringing Paul McCartney's solo debut album to a close is an experimental instrumental track named "Kreen-Akrore." As McCartney explained in his notes: "There was a film on TV about the Kreen-Akrore Indians living in the Brazilian jungle, their lives, and how the white man is trying to change their way of life to his, so the next day, after lunch, I did some drumming. The idea behind it was to get the feeling of their hunt. So later piano, guitar, and organ were added to the first section.
"The end of the first section has Linda and I doing animal noises (speeded up) and an arrow sound (done live with bow and arrow – the bow broke), then animals stampeding across a guitar case."
And with that, Paul McCartney began a solo career.