Pop Goes The Movies: Iconic Songs In Films
Many a chart hit has come off the back of a movie appearance. From Simple Minds to Stevie Wonder, we present some of the best songs in films.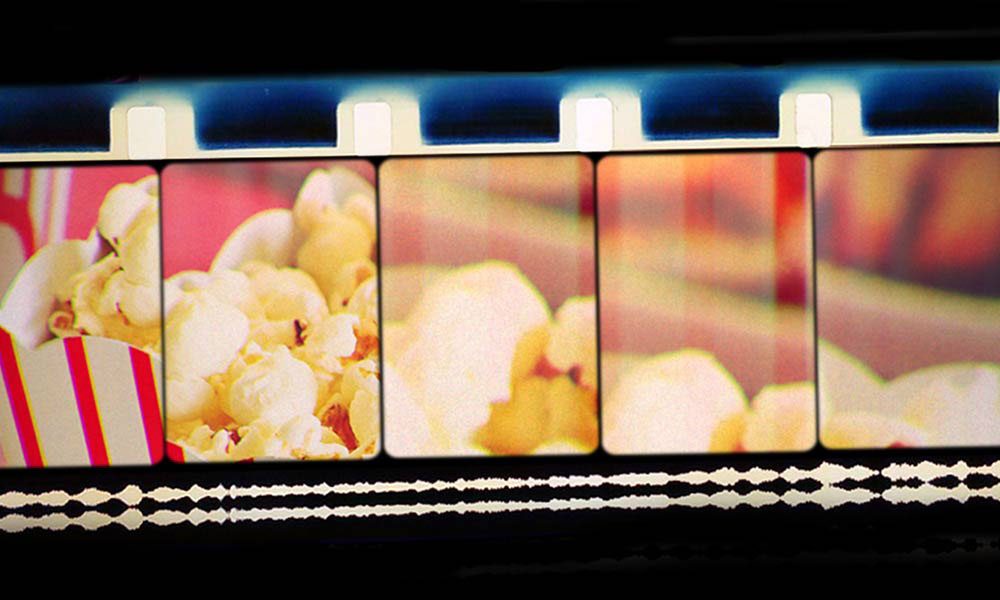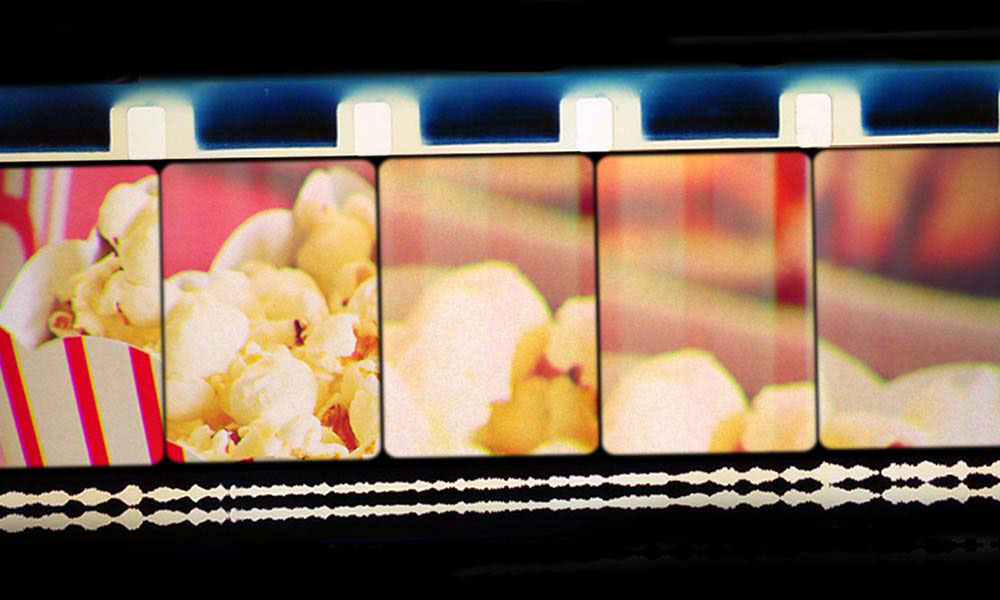 What are some of the best movie songs? Well, we're talking about a lineage that started in the mid-40s through to the 60s, when Hollywood musicals revelled in a golden age, bequeathing the world a host of songs that remain firmly lodged in the public consciousness – Bing Crosby's "White Christmas" from Holiday Inn, The Sound of Music's "Edelweiss," Julie Andrews and Dick Van Dkye singing "Supercalifragilisticexpialidocious," Judy Garland's version of "Somewhere Over the Rainbow" in The Wizard of Oz. Concurrent with this, with the likes of Blackboard Jungle and Jailhouse Rock, the rock'n'roll movie was born in the 50s; in the following decade, The Beatles elevated the genre to an art form, first with A Hard Day's Night, later with Help! For the new generation, both featured some of the best songs in films up to that point.
The point is: music and the movies have long had a symbiotic relationship, and in the 70s, 80s, and 90s, many a pop hit came off the back of its iconic use in a cinematic smash. Leaving aside musicals the likes of Grease, and updates on the rock and pop star vehicle, such as Prince's Purple Rain or Spice Girls' Spiceworld, the charts are littered with classic singles that rode high on the back of their use in box office hits.
From Simple Minds to Stevie Wonder, we pick 12 of the best songs in films. Think we missed one? Let us know in the comments below.
Yello: Oh Yeah (Ferris Bueller's Day Off, 1986)
Such is its ubiquity, it's hard to imagine a time when Yello's electro-pop classic didn't exist (the song has been featured in everything from movies to TV shows and confectionery adverts). Equally, it's hard to imagine a song more fitting for the moment when Ferris Bueller decides to commandeer his best friend's dad's car… (The film also made judicious use of The Beatles' "Twist And Shout," introducing a whole new generation to one of the Fabs' finest early outings on record.)
Bee Gees: Stayin' Alive (Saturday Night Fever, 1977)
The film that introduced disco to a wider world and made a star of John Travolta also featured a welter of hits that ensured the Bee Gees dominated the charts in 1977. "More Than A Woman," "How Deep Is Your Love," and "Night Fever" – along with a number of non-Bee Gees classics of the era, such as KC And The Sunshine Band's "You Should Be Dancing" and The Trammps' "Disco Inferno" – all made their mark, but the decision to soundtrack John Travolta's opening-scene walk with "Stayin' Alive" was a masterstroke that made carrying paint, stuffing your face with pizza and checking out the shoes – and the ladies – seem like the perfect way to slack off work. One of the best uses of a song in a movie ever.
Huey Lewis And The News: The Power Of Love (Back To The Future, 1985)
Soundtracking an altogether different journey through the streets, "The Power Of Love" helped Back To The Future encourage countless teens to hitch rides from unsuspecting drivers – perfect if you can't really skateboard, but also a highly dangerous way to travel. The movie was known for its use of songs, including a stirring rendition of Chuck Berry's "Johnny B. Goode."
Simple Minds: Don't You (Forget About Me) (The Breakfast Club, 1985)
A rare coming-of-age drama that transcends its era and speaks to all generations, The Breakfast Club's memorable closing scene, in which five high-school students leave their Saturday detention having asserted their individuality – and perhaps found themselves in the process – remains one of the best uses of a song in a movie ever filmed. It made stars of the young actors dubbed The Brat Pack and ensured that Simple Minds' non-album single went down in history as a generation-defining slice of synth-pop.
Berlin: Take My Breath Away (Top Gun, 1986)
Co-written by Giorgio Moroder and performed by LA syth-pop outfit Berlin, "Take My Breath Away" played no small part in turning Tom Cruise into a global heartthrob. Initially soundtracking Cruise and co-star Kelly McGillis' sexually charged argument, it eventually provided the soundbed for their, er, bed… antics. The song subsequently saw out the remainder of the decade topping the list of many a newlywed couple's first-dance picks.
U2: Hold Me, Thrill Me, Kiss Me, Kill Me; Seal: Kiss From A Rose (Batman Forever, 1995)
Ever since Prince recorded an entire album for Tim Burton's 1989 Batman movie, the franchise has had the power to push its soundtrack music to the top of the charts. Batman Forever boasted a collection stuffed with cuts from artists as varied as PJ Harvey, Method Man, and Massive Attack. Undoubtedly, however, it was U2's "Hold Me, Thrill Me, Kiss Me, Kill Me" and Seal's "Kiss From A Rose" that came out on top in 1995. Both the movie and the songs were unavoidable throughout that summer, with the tunes racing to the upper echelons of the charts in the UK, US, Australia, and beyond.
Bryan Adams: (Everything I Do) I Do It For You (Robin Hood: Prince Of Thieves, 1991)
Spending a record-breaking 16 straight weeks at the top of the UK charts and seven at the top of the Billboard Hot 100, Bryan Adams' indefatigable "(Everything I Do) I Do It For You" owed at least some of its ubiquity to its use in the summer 1991 blockbuster Robin Hood. It was subsequently nominated for an Oscar, and went so far as to win the Grammy for Best Song Written Specifically For A Motion Picture Or Television at the 1992 awards ceremony. An odd footnote to the single's globe-straddling success is that, in the UK, it was eventually knocked off the top spot by a cover of Tommy Roe's "Dizzy," recorded by cult comedian Vic Reeves, in league with Midlands indie rockers The Wonder Stuff.
Stevie Wonder: I Just Called To Say I Love You (The Woman In Red, 1984)
Released during comic actor Gene Wilder's seemingly unstoppable assault on the box office, The Woman In Red might now be a largely forgotten period romantic comedy, but its soundtrack was a Stevie Wonder-helmed affair that included his global smash title track. Wonder's only UK No.1 hit, "I Just Called To Say I Love You" topped the charts across the globe and picked up an Oscar for Best Original Song.
Blondie: Call Me (American Gigolo, 1980)
What better way to open a movie in which Richard Gere plays a high-class male escort than with Debbie Harry's alternately sultry and predatory vocals on "Call Me"? A masterclass in Blondie's new wave-pop crossover, the song also helped give the LA setting a bit of New York grit, while the film established Richard Gere as a fearless lead, not least for baring all on camera in one of the world's first full-frontal nudity scenes.
Roy Orbison: Oh, Pretty Woman (Pretty Woman, 1990)
A decade later, the tables had turned for the 1990 romantic comedy Pretty Woman, in which Richard Gere played a businessman who ends up infatuated with a prostitute (as played by Julia Roberts). Using Roy Orbison's "Oh, Pretty Woman" was a masterstroke: The Big O was at the forefront of many fans' minds in the years immediately after his death and the song's playful twang and emotive vocals were the perfect accompaniment to Roberts' transformation.
Dusty Springfield: Son Of A Preacher Man (Pulp Fiction, 1994)
With 1992's Reservoir Dogs and 1994's Pulp Fiction, writer-director Quentin Tarantino proved himself a crate-digging fanboy whose love of music almost eclipsed his love of movies. In the latter film, his iconoclastic use of Dusty Springfield's "Son Of A Preacher Man" introduced the world to the pairing of Vincent Vega and Mia Wallace (John Travolta and Uma Thurman), a song that perfectly set up one of the most memorable scenes of 90s cinema.
Honorable Mentions – Songs Written / Covered For Movies
Noel Harrison – The Windmills of Your Mind (The Thomas Crown Affair)
Isaac Hayes – Shaft (Shaft)
Simon & Garfunkel – Mrs. Robinson (The Graduate)
Elton John – Can You Feel the Love Tonight / Hakuna Matata (The Lion King)
Lady Gaga and Bradley Cooper – Evergreen (Love Theme) (A Star Is Born)
Cat Stevens – If You Want To Sing Out, Sing Out and Trouble (Harold And Maude)
B. J. Thomas – Raindrops Keep Fallin' On My Head (Butch Cassidy And The Sundance Kid)
Bill Medley and Jennifer Warnes – (I've Had) The Time of My Life (Dirty Dancing)
Eminem – Lose Yourself (8 Mile)
Audrey Hepburn – Moon River (Breakfast at Tiffany's)
Kendrick Lamar and SZA – All The Stars (Black Panther)
Prince – When Doves Cry / Purple Rain (Purple Rain)
Bruce Springsteen – Streets Of Philadelphia (Philadelphia)
Harry Nilsson – Everybody's Talkin' (Midnight Cowboy)
Honorable Mentions – Existing Songs Used In Movies
Lana Del Rey – Young and Beautiful (The Great Gatsby)
Iggy Pop – Lust for Life (Trainspotting)
The Beach Boys – Heroes And Villains (Fantastic Mr. Fox)
Looking for more? Check out our list of the best movie theme songs ever.