Purple's Classic Riff Hits US Top 40 Radio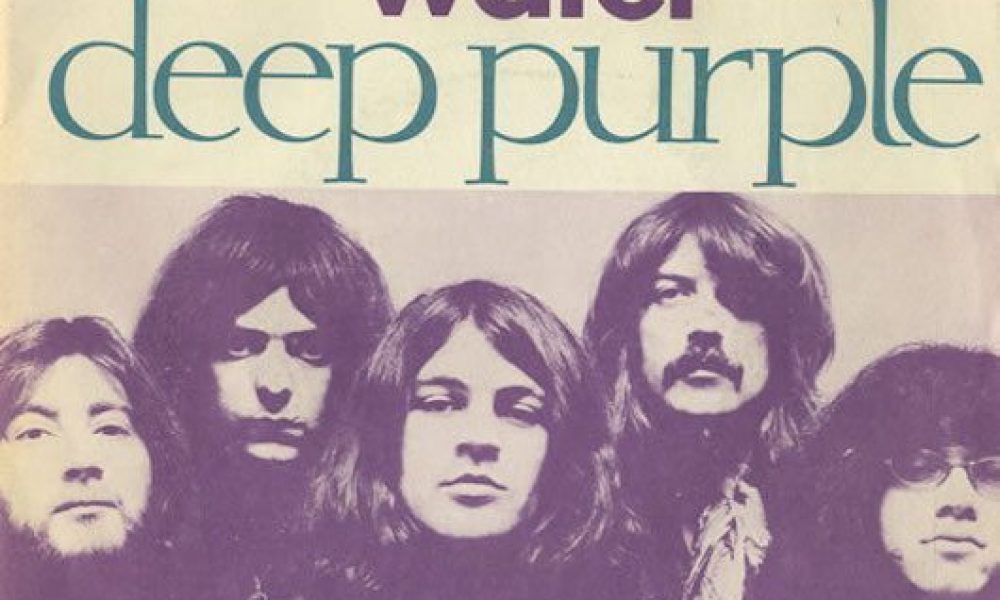 America was the country in which the early line-up of Deep Purple found their initial chart success, not just on album but as a hit singles band. After the top five popularity of their version of Joe South's 'Hush' in 1968, and a top 40 entry with Neil Diamond's 'Kentucky Woman,' it would be the best part of five years before the Mk II version of Purple scored what proved to be the band's biggest US single of all.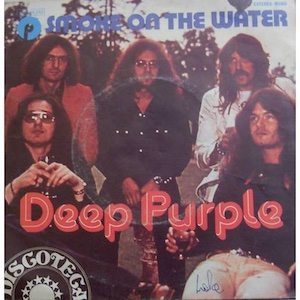 'Smoke On The Water' was already more than a year old when it was released as an American single in the spring of 1973. It was part of the classic 'Machine Head' album released in March of the previous year, famously describing and immortalising the 1971 fire that destroyed the Montreux Casino, in the Swiss city where they were recording the album on the Rolling Stones Mobile.
The band knew they had a future rock anthem on their hands with the track, which was a brilliant showcase for all of their talents but in particular Ritchie Blackmore's timeless Fender Stratocaster riff, Jon Lord's Hammond C3 organ detail and Ian Gillan's impassioned vocals. What took them by surprise was the appetite for it to be a single and for US pop radio stations to play it.
'Smoke On The Water' entered the Billboard Hot 100 on May 26, 1973 at No. 85, an incongruous hard rock entry among debuts by soft pop favourites such as Anne Murray and John Denver. It was also the chart on which Slade edged in at No. 100 with 'Cum On Feel The Noize.'
Seven weeks later, Purple were in the top ten, and went on to spend two weeks at No. 4 in July and early August. 'Smoke' was gold by October, and established itself as one of the most memorable rock tracks of all time. In the summer of 2014, when BBC Radio 2 in the UK ran a listener poll to find the top 100 greatest guitar riffs of all time, it landed at No. 4.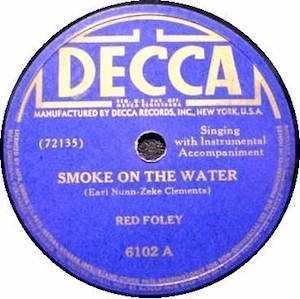 There's one more bit of trivia about the song, or rather the title, that we can't resist: Deep Purple were not the first act to score a major US hit with a song called 'Smoke On The Water.' The first was vintage country music star Red Foley, who topped the country chart for no fewer than 13 weeks with a wartime-themed song of the same name (namechecking Mussolini, Hitler and others) in 1944.
Listen to 'Smoke On The Water' on 'Machine Head' on Spotify
Explore our dedicated Deep Purple Artist Page
Format:
UK English