Revisiting Air's Retro-Futurist 'Moon Safari'
Leave it to the French to turn retro-leaning lounge music into space-age scores.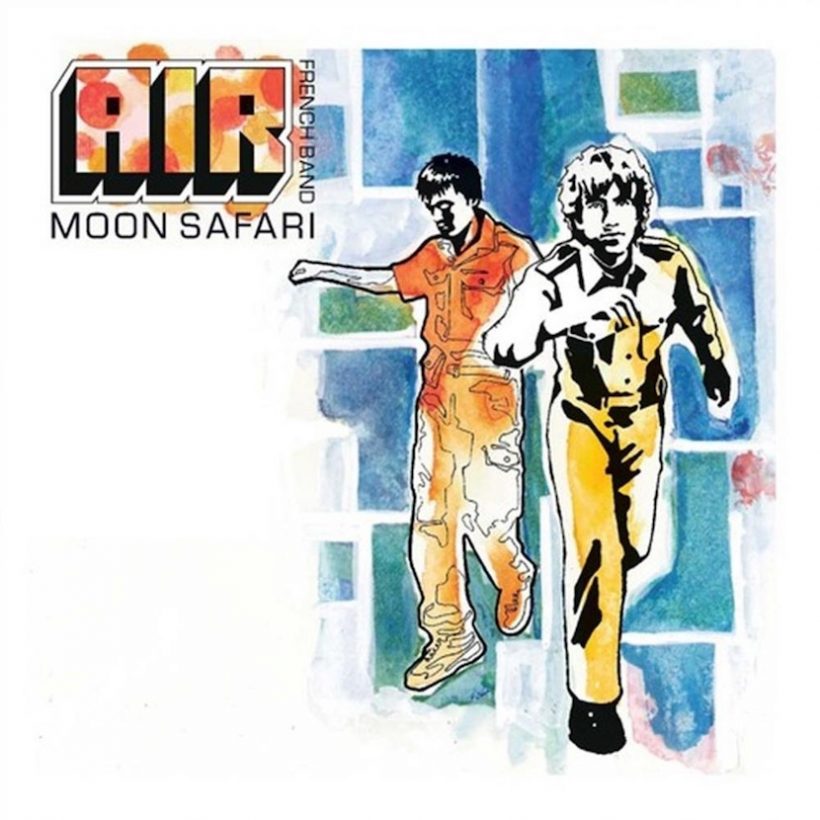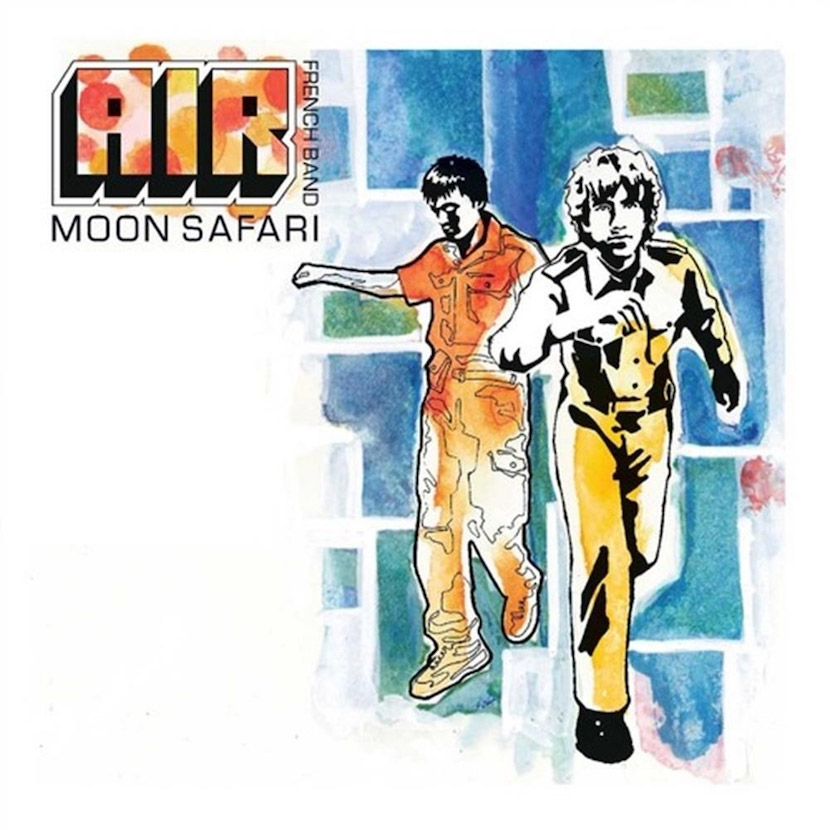 Leave it to the French to turn retro-leaning lounge music into space-age scores. Nicolas Godin and Jean-Benoît Dunckel achieved just that, announcing their arrival with their debut album, Moon Safari by Air "French band" on January 16, 1998.
Labeled an electronic act, Air was light years away from their Gallic contemporaries Daft Punk. Instead, they crafted the perfect post-club soundtrack with dreamy, spectral soundscapes, and a jazz-like sensibility that washed away all memories and substances from the night before.
This new incarnation of "chill-out" music in electronica was also decidedly analogue, a study in contrasts that felt both nostalgic and futuristic at the same time. Armed with old Roland drum machines, vintage synths, a Rhodes piano, and even some bongos, Air oozed 60s kitsch. Some likened it to camp, others an homage, but to a young audience who didn't grow up going to key parties and listening to Francis Lai, it felt wonderfully exotic and revolutionary.
Before they became purveyors of ambient pop, Nicolas Godin and Jean-Benoît Dunckel were just two students from Versailles who worshipped at the altar of rock in a country that was historically blasé about the form. They played in an indie band in university before forming Air and released two EP's in '95 and '96 that ended up on their Premier Symptomes compilation. Blending Gil Scott-Heron and Brian Jackson samples with trance music, the duo already proved themselves masters of mood, but it wasn't until Moon Safari where they showed their chops for pop craft as well with the singles, "Sexy Boy" and "Kelly Watch the Stars."
With the exception of artists like Serge Gainsbourg, Johnny Hallyday, or Jean-Michel Jarre, not many French acts had been able to crack the international charts, but in the mid-90s, downtempo acts such as St. Germain, Daft Punk, and La Funk Mob were reinventing the French music scene and people were taking notice. As Godin recently told The Guardian, "Before we came along, French pop was synonymous with Sacha Distel. I hated it. But electronic music meant you could make cool music without being a rocker."
Arriving during the swan song of Britpop, Moon Safari instead embraced theatricality, with its vast symphonic arrangements that borrowed equally from Burt Bacharach as it did from Pink Floyd and ELO. When it came time to record, Godin and Dunckel took a cue from their muses and recorded the string sections at the legendary Abbey Road studios with noted arranger David Whitake, who'd worked with everyone from Serge Gainsbourg to France Gall, The Rolling Stones, Jimmy Page, and Sylvie Vartan. In contrast, the rest of the record was recorded on an 8-track machine and purposely retro gear, not only for aesthetic purposes but also to challenge the duo musically.
Starting a record with a track that has a 7-minute plus running time is a bold move, but "La femme d'argent" is the perfect opener for the sonic odyssey that is Moon Safari. Beginning with soft rain over the Blaxploitation sample "Runnin" by Edwin Starr, it builds into an exquisite musical montage that proves you don't need a bass drop to feel catharsis. This electronic crescendo is then quickly followed by the album's breakout single "Sexy Boy" that single-handedly relaunched the vocoder into pop culture along with their other hit, "Remember." But Moon Safari is not all android disco a la 70s Herbie Hancock. Two of the tracks including "All I Need" and "You Make It Easy" feature American singer-songwriter Beth Hirsch, whose honeyed vocals float over the acoustic and ambient lounge arrangements.
From the galloping bass line of "Talisman" to the tuba solos of "Ce Matin La," Moon Safari is a mosaic of retro references and yet Air never limits themselves to just references, instead they create their own universe and a soundtrack to a movie that never existed. That's what happens when you get two studio obsessives with a love of astrophysics and staying in. Moon Safari is the ultimate armchair exploration, all you need is a shag rug and decent speakers.
Following their debut, Air quickly became a critical darling worldwide and was praised for putting French pop back on the map and yet reception in their home country was not as enthusiastic. Moon Safari peaked at No. 21 on the French album charts and No. 6 in the UK. They were similarly a massive success stateside, landing a US tour, ad placements, remixes, and glowing reviews. Just a year later, they were scoring the soundtrack to Sofia Coppola's tale of 70s suburban ennui, The Virgin Suicides, with their atmospheric opus.
Now 20 years later, it's clear how Air profoundly changed the cultural perceptions around not only French music but electronic music in general, pushing the boundaries of both to create something wholly unique and often replicated in the decades that followed.