reDiscover John Lee Hooker's 'Chill Out'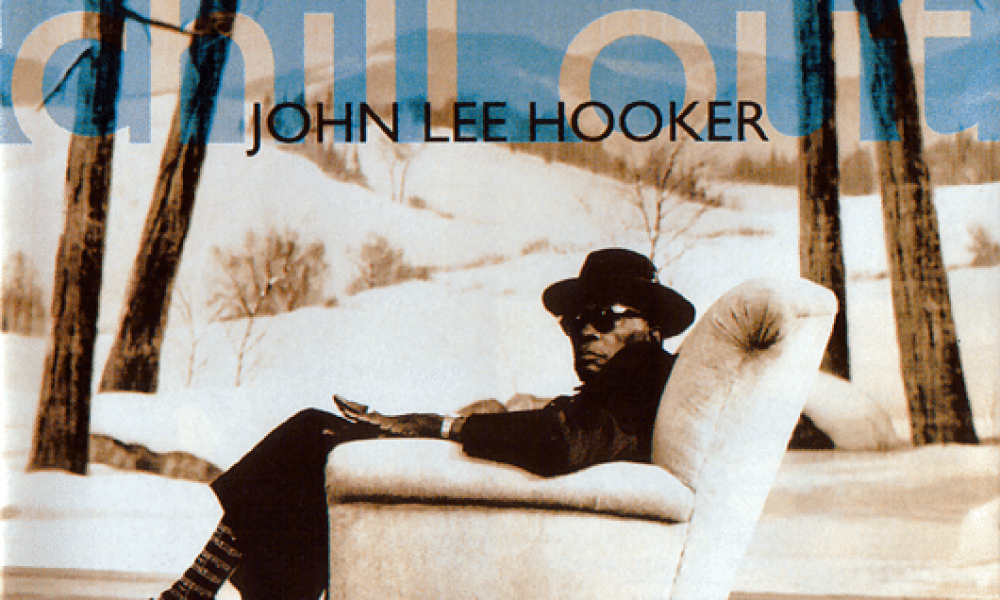 Chill Out? Really? One of the giants of the blues names an album after a hippie catchphrase which found its way into hip-hop parlance in the 80s? Even weirder, its sleeve finds him in an armchair incongruously parked on an icy road, with a wintry scene all around. The blues done took you to some funny places, brother, but this has to be one of the strangest. John Lee Hooker isn't bothered, though. Unlike some of his former fellow travellers at the Chess label, Hooker was happy to change. Not for him, "This is John Lee Hooker's new album. He doesn't like it" on the front cover; it's more like, "This is my new album, if you don't like it… tough. I do."
Luckily, there's plenty to like in this 1995 edition of Hooker. He's still going through his phase of finding superstars delighted to be the guest of a legend. Van Morrison makes an extended appearance on the medley of 'Serves Me Right To Suffer' and 'Syndicator', and the pair mesh well, saying their piece and encouraging the other. Carlos Santana gives Hooker a challenge on the title track, with a set of chord changes and a laidback Latin groove that most bluesmen would fight shy of, but Hooker's moanin' is more than a match. Also present are none other than the silky blues player Charles Brown on piano, Booker T Jones at the organ and Hooker's usual conspirators Deacon Jones (keys) and Roy Rogers (guitar), the latter manning the production chair again.
Most of it is great and the album warms up as it goes along. His boogie of 'One Bourbon, One Scotch, One Beer' is delivered with the swagger of one who has amended Rudy Toombs' ditty many times before. His mid-60s song 'Deep Blue Sea' falls in tempo and mood in this new incarnation; the endless rain has grounded the planes and he can't get home, and the tune's now a lament, not a groover. Precipitation also troubles Hooker on 'Tupelo', which finds him on the porch of a Mississippi country town accompanied only by his acoustic guitar, a tapping foot like raindrops, and his patience: the song is going to get there when he is ready. It's a deeply affecting performance of a tune he wrote in the 50s, and as if to prove it was no fluke, he delivers another spine-icing effort immediately after, this time dredging a few drops more testosterone through his furred veins for 'Woman On My Mind'. Who needs starry guests when he can hurt you like this without help?
There's not much on the deficit side; Brook Benton's jolly 'Kiddio' is a bit lightweight in this company, and the return to 'We'll Meet Again' seems a bit quick after he cut it on Jealous, but this version is every bit as moving, and longer – and you can't get enough of a song this good. The title of the album may suggest shallowness, but the reality is utterly different. Hooker is confident, in control, and not afraid to change moods as he sees fit, from the chilled to the rampant to the bereft. Curiously, Chill Out brings you plenty of heat.
Format:
UK English