reDiscover Gentle Giant's 'Octopus'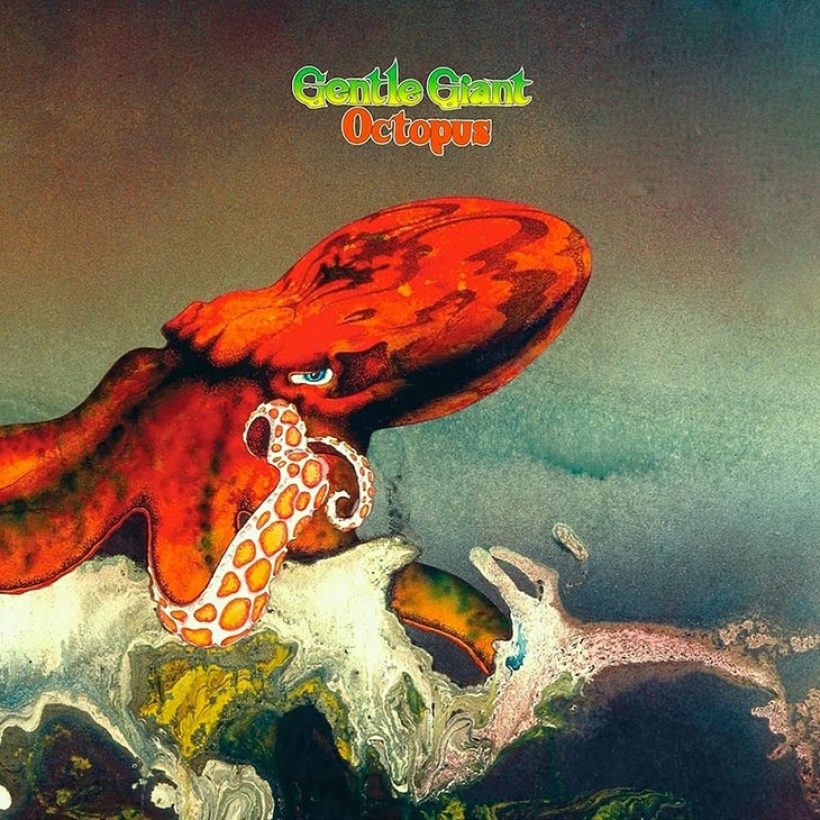 As full of twists and turns as its name suggests, Gentle Giant's fourth album (running to eight tracks: one per tentacle) marked a turning point in the group's career. With short-lived drummer Malcolm Mortimore leaving the group after their US tour in support of the Three Friends album, the band installed Welsh sticksman John Weathers behind the kit, supercharghing their brand of Renaissance-inflected prog with a power they'd yet to capture on record. All the pieces were now in place for the group's landmark fourth album, Octopus.
It's difficult to ove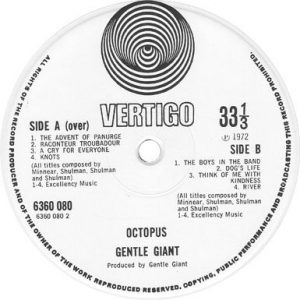 rstate Weathers' importance during the summer 1972 sessions that resulted in Octopus. Having been through the ranks of both the Graham Bond Organisation and Pete Brown And Piblokto!, he knew how to get a solid groove going while also remaining dexterous enough to follow any flights of fancy that chief songwriters Kerry Minnear and Ray Shulman took him on. Thus 'The Boys In The Band', a four-and-a-half-minute instrumental showcasing each band member's musical prowess, manages to remain insistently muscular (and at times almost danceable), even as Hammond, Minimoog, saxophone and violin whir around the drummer, as if trapping him inside a prog zoetrope.
Though a large part of Gentle Giant's reputation rested on their instrumental prowess, the album's centrepiece was 'Knots', a largely a cappella piece sung in the round, and which took the theories of psychiatrist RD Laing for its inspiration. Not that you'd need to know that to parse the song's meaning. In fact, whereas on earlier albums the group sometimes let their lyrics groan under the weight of their bookshelves, on Octopus, though returning – like Acquiring The Taste's opener, 'Pantagruel's Nativity' – to François Rabelais' 16th-century Gargantua and Pantagruel novels ('The Advent Of Panurge'), and also finding new inspiration in the work of French absurdist Albert Camus ('A Cry For Everyone'), the literary allusions are more deftly woven in.
Perhaps that was down to the musical arrangements, which, though no less ambitious than on previous outings, are altogether more cohesive. Notably, only one of the songs, the closing 'River', broke the five-minute mark, evidencing a newly discovered brevity in the group's compositional focus, but also highlighting their development as a unit: the shorter songs contain just as many ideas than their lengthier brethren, but, in just two years, the group had advanced enough as musicians so as to confidently cram all their ideas into shorter songs without sacrificing any of their imagination.
As if to acknowledge Octopus' status as the album that would usher Gentle Giant into prog's pantheon, when it was released, on 1 December 1972, it came in a sleeve designed by Roger Dean, prog artist extraordinaire, most notable for his artwork for Yes. Despite being issued in an alternate sleeve in North America, Octopus also got a grip on the US charts, climbing to No.170, a 27-place improvement on its predecessor.
Buy Octopus here.
Click here to follow the Prog Rock playlist, which includes Gentle Giant's 'The House The Street The Room', along with a wealth of prog classics.
Format:
UK English