Glen Campbell And Jimmy Webb's 'Musical 'Reunion'
Glen Campbell and Jimmy Webb's 'Reunion' was a musical marriage that took place somewhere on the way to Phoenix.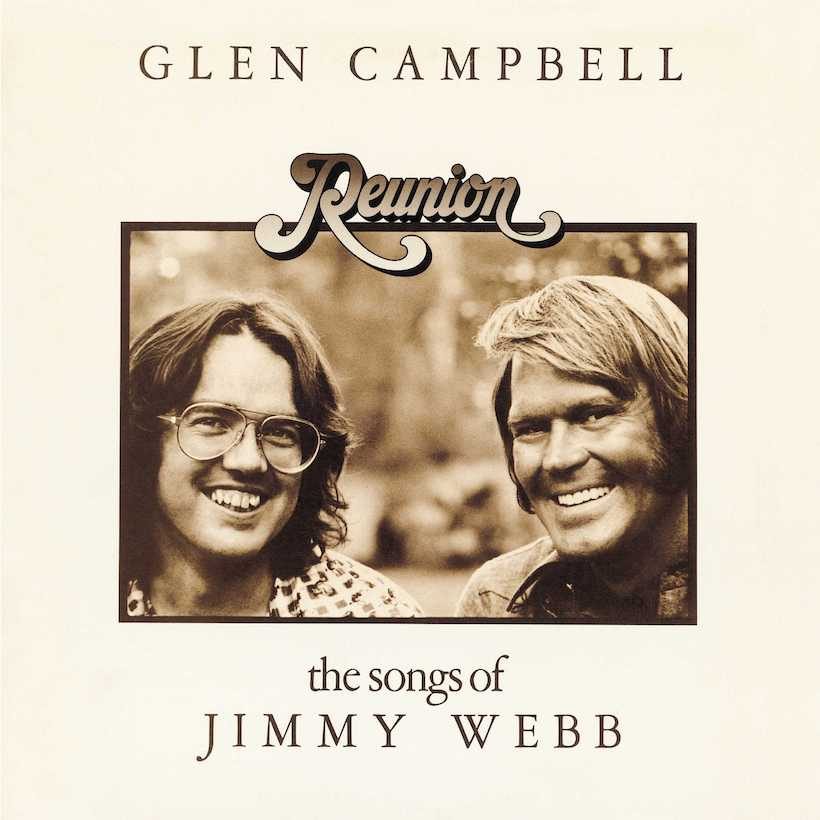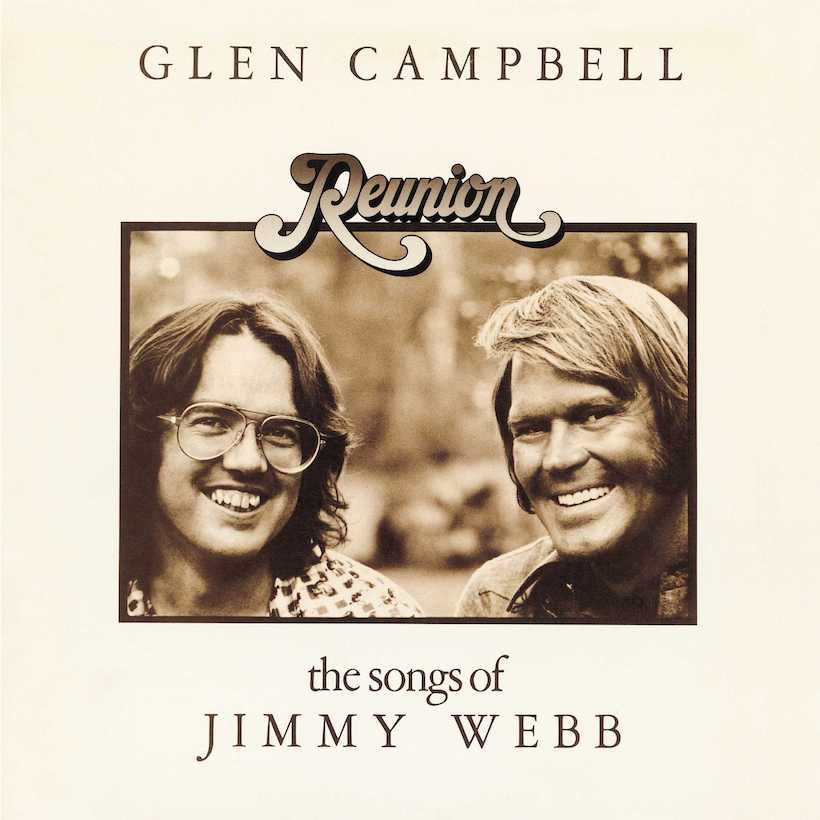 Reunion: The Songs of Jimmy Webb was the culmination of a musical marriage that took place somewhere on the way to Phoenix, Arizona by way of Central Kansas and a point almost due south on the Gulf Coast of Texas. Glen Campbell's first hit with a Jimmy Webb song was in late 1967, when "By The Time I Get To Phoenix" made No. 26 on the US charts. A year later he did considerably better with Webb's gorgeous ballad, "Wichita Lineman" that peaked at No.3 on the bestseller list, and a few months after that in early 1969 "Galveston" went one place better on the Billboard Hot 100.
These three records are the very epitome of Americana, evocative, rich in melody, and richer still, if that's possible, in their lyrical beauty. We've said it before here, but Jimmy Webb is really one of the greatest living American songwriters. And yet it is in Glen's hands, or rather through his beautiful singing, that Webb's songs came to mean so much. Just listen to the opening verse of "Phoenix" and the way Campbell makes the song resonate. It's a masterpiece.
Listen to Reunion: The Songs of Jimmy Webb right now.
In 1974, Glen reunited with Jimmy Webb to record an album of the writer's songs, they called it Reunion: The Songs of Jimmy Webb. Three of the songs Jimmy had recorded for his own solo album, Land End that he'd released in June 1974. The three are among the high points on the record, "Just This One Time," "Ocean In Her Eyes" and "It's A Sin." In particular, "Just This One Time" suits Campbell's style perfectly and when coupled with Webb's typically flamboyant, yet still subtle, string arrangements it proves very affecting.
Just This One Time (Remastered 2001)
The other really strong songs on the record are "You Might As Well Smile," a trademark conversational Webb special that has a killer chorus as a bonus. This is heartache. "Adoration" is another clever song, as is "About the Ocean," full of poignancy and pathos.
The album also includes one of Jimmy's absolute masterpieces, "The Moon's A Harsh Mistress," it's poetic, searing, and ultimately one of those songs that is known to have brought grown men to tears. Campbell performed it so movingly on his farewell touring it was also recorded in that same year of 1974 by Joe Cocker, whose version on his "I Can Stand A Little Rain" set came out two months before Campbell's.
Released in the last week of October 1974, Reunion made No. 18 on the country charts, with the track "It's A Sin" making No. 16 on the country singles chart. Glen's commercial recharging as the "Rhinestone Cowboy" was just around the corner. And while this is an album, largely, filled with lesser-known Webb wonders, you should seek it out. It is a masterpiece.
Glen Campbell's Reunion can be bought here.