Fiddler Of Choice: Remembering Western Swing Giant Johnny Gimble
The master of the country fiddle played with Bob Wills' Texas Playboys and many others.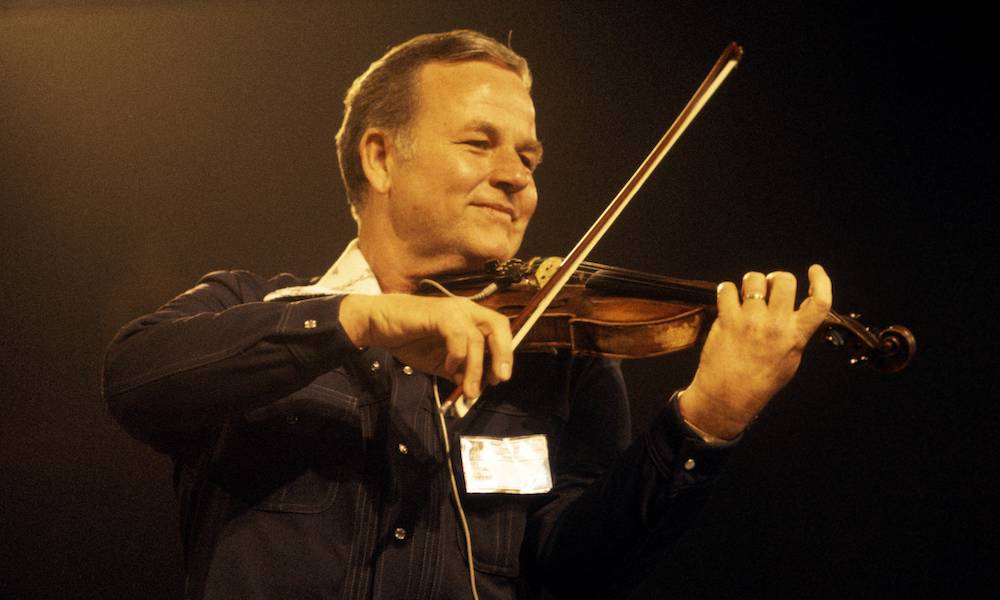 Johnny Gimble was the much respected country music fiddle player who was a key figure in western swing as a member of Bob Wills' Texas Playboys and elsewhere. As a measure of his achievements, he received a posthumous induction in March 2018 into the Country Music Hall of Fame.
Gimble won five CMA Awards and two Grammys in a long and distinguished career that had a recording span of some 62 years. Born in Tyler, Texas on May 30, 1926, he played with his brothers from an early age and then, after serving in the US Army in World War II, developed his fiddle playing skills in dance and radio bands.
His first recording was in 1948, with Texan artist Robert Bro's band the Rhythmairs, after which Gimble joined the Texas Playboys, formed by Wills in 1933 and by now champions of the emerging western swing sound. Wills, himself a fiddle player, welcomed the addition of Gimble on fiddle and electric mandolin, and the latter musician toured with the band throughout the 1950s.
Embraced by Nashville
Gimble went on to work in other groups, and to do other jobs beyond music, before finding the appreciation his talent deserved when he moved to Nashville in 1968. He was much in demand in Music City on record dates for such long-standing figureheads as Chet Atkins, Ray Price, and Merle Haggard, for whose 1970 album A Tribute to the Best Damn Fiddle Player in the World (Or, My Salute to Bob Wills) he was the perfect contributor.
Johnny toured with Willie Nelson from 1979-81 and had an incidental role as a member of his band in the Nelson movie vehicle Honeysuckle Rose in 1980. Gimble was reunited with Nelson and Haggard, and recorded further collaborations with Vince Gill, Dale Watson, Ray Benson of Asleep At The Wheel, and others, on a delightful final album, 2010's Celebrating With Friends. He died on May 9, 2015, at the age of 88.
Listen to uDiscover Music's A Night At The Opry playlist, celebrating Nashville's great institution of live performance.