'The Six Wives Of Henry VIII': How Rick Wakeman Took The Prog Crown
After leaving Yes, Rick Wakeman's first solo work, 'The Six Wives Of Henry VIII,' was an ambitious concept album that remains a jewel in his crown.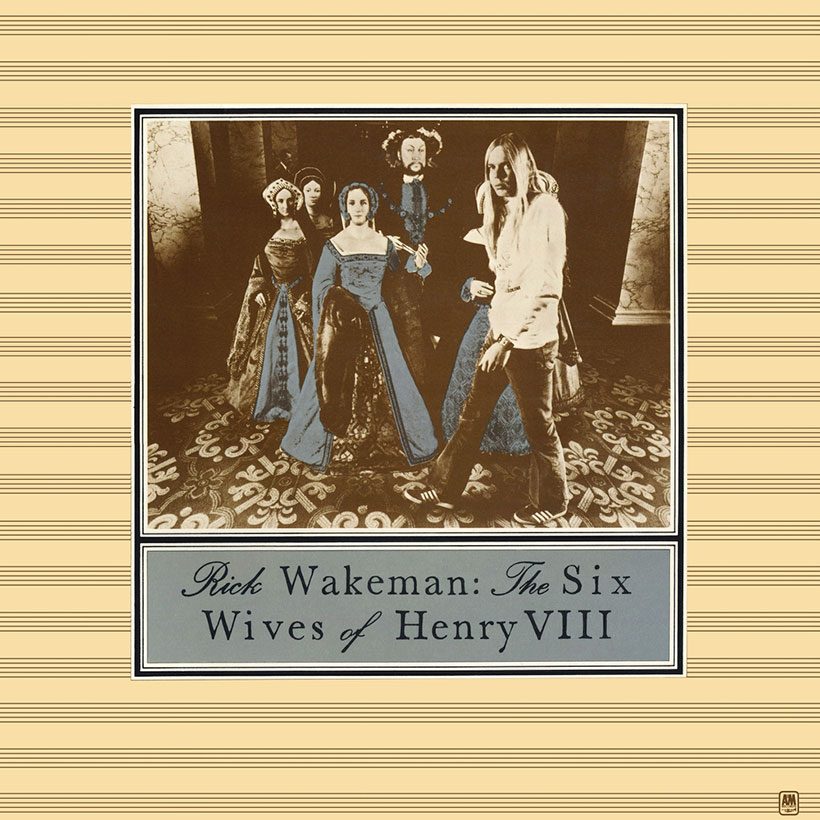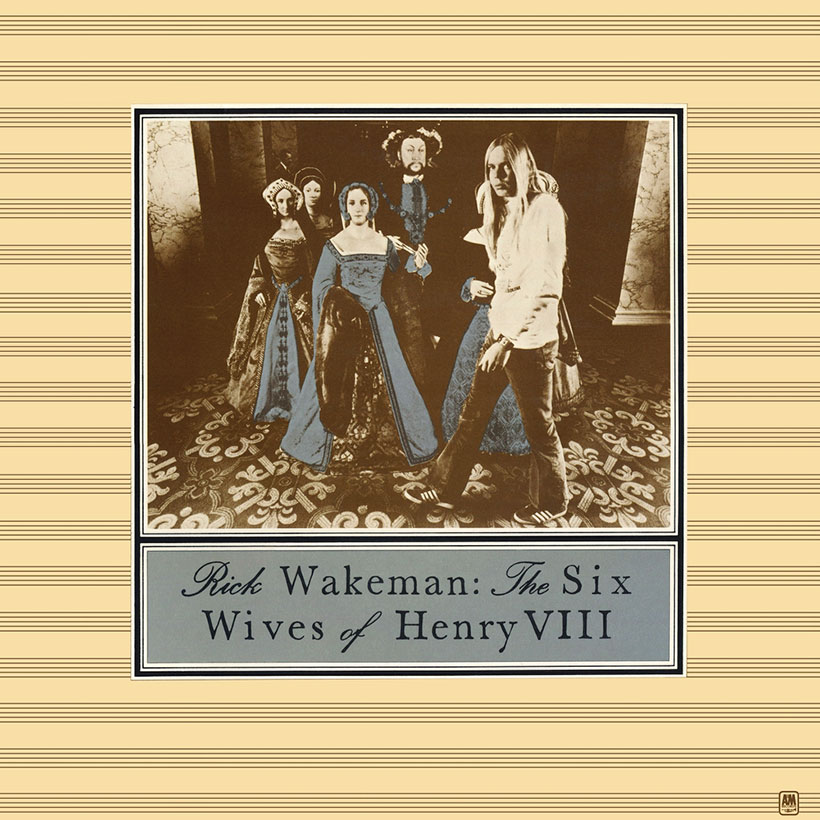 We've become so used to thinking of Rick Wakeman as a blokey everyman with a weakness for grandstanding prog extravagance that it's almost a shock to realize that he might have had finer feelings after all. Referring to The Six Wives Of Henry VIII, his first solo album, released through A&M on January 23, 1973, the world's most high-profile virtuoso keyboardist notes on his website that "the stinking reviews it got when it came out really hurt me."
Listen to The Six Wives Of Henry VIII on Apple Music and Spotify.
Maligned by certain critics as much for its hubristic ambition as for its defiantly "difficult" musicianship, The Six Wives Of Henry VIII may well have appeared almost pathologically averse to pursuing street credibility, but this didn't damage its commercial appeal – it sold more than half a million copies in the US – nor, indeed, its enduring reputation as a high-water mark of instrumental prog rock achievement.
Inspired by a biography of Henry VIII which Wakeman bought at an airport while on his first US tour with Yes, The Six Wives Of Henry VIII provided the keyboardist with a convenient framing device within which to mount a series of melodies he had been toying with for some time. Gathering together a formidable ensemble comprised, in part, of erstwhile and then-current bandmates from Yes and Strawbs, Wakeman fashioned his compositions into distinct themes and timbres, ostensibly to suggest the characteristics (and destiny) of each of the six wives.
As a collective performance, The Six Wives Of Henry VIII takes no prisoners. "Anne Of Cleves" in particular is surprisingly tough and berserk, bristling with feverish interplay. "Catherine Howard," in contrast, begins with a courtly piano motif which fleetingly recalls Wakeman's accompaniment for Cat Stevens' "Morning Has Broken" (a song which Wakeman revisited on his instrumental classical album Piano Portraits) before developing into a joyous extemporization which successfully pits honky-tonk harpsichord against an icy Mellotron backdrop.
While "Jane Seymour" represents the album's most convincing "mock-Tudor" interlude, memorably deploying the church organ from St. Giles Cripplegate, "Anne Boleyn" is heaven for aficionados of early monophonic Minimoog and ARP synths, its jazzy intro steeply building into complex neo-classical phrasing and sine-wave synth passages.
The Six Wives Of Henry VIII is topped and tailed with a brace of melodic prog showpieces, "Catherine Of Aragon" and "Catherine Parr." The latter is arguably the album's most impressive cut, lit up with a livid and dramatic Hammond C3 part – witness Wakeman's immaculately controlled arpeggios – and briskly booted along by Bill Bruford's redoubtable, imaginative drumming.