Rick Wakeman's Sci-Fi Journey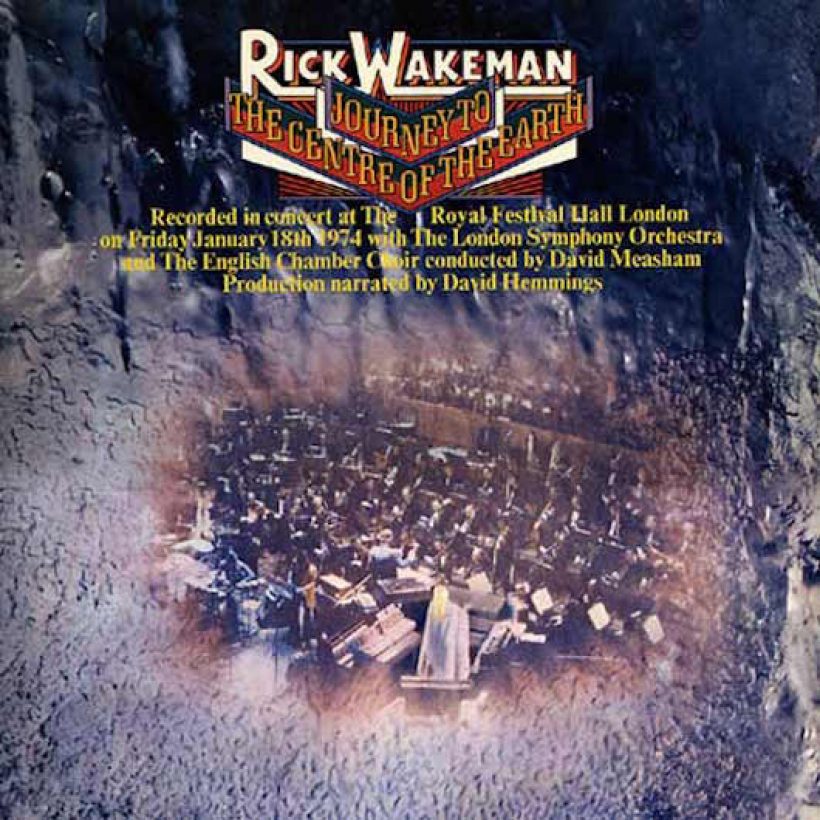 Britain's album landscape in the spring of 1974 was of long-running bestsellers like Band On The Run, Tubular Bells and Goodbye Yellow Brick Road. Into that environment came forth a live recording of a concept album based on a 110-year-old science fiction novel.
Rick Wakeman's Journey To The Centre Of The Earth, inspired by the Jules Verne story of 1864, arrived on the heels of the former Yes keyboard player's top ten UK album of 1973, The Six Wives Of Henry VIII. On the UK chart of 25 May, 1974, in its second week, Journey jumped from No. 14 to replace the Carpenters' The Singles 1969-1973 at No. 1.
The album, which has just been reissued reissued in a four-disc special edition, is now hailed as a cornerstone of the modern-day prog revival. But in earlier times was often held as an example of the excesses of progressive 1970s rock at its most extravagant, and certainly didn't meet with the approval of all the mainstream rock critics of the day. Dave Marsh in Rolling Stone said that Wakeman's music "often sounds engaging," but took issue with the role of narrator David Hemmings and the English Chamber Orchestra.
Verne's story had already inspired countless interpretations on TV, radio and on the silver screen, in a 1959 version starring James Mason and, incongruously, Pat Boone. Playboy magazine described Wakeman's version, recorded in January 1974 at the Royal Festival Hall, as a "mixed-métier mess of good crisp rock and sizzling synthesizer, splattered with silly orchestral caricatures of the 19th century romanticism."
Wakeman's broad shoulders easily carried such reaction, especially as the album racked up worldwide sales that have been estimated at 14 million copies. After that first UK top ten appearance 42 years ago, it spent 12 of the next 13 weeks there, going both silver and gold in August 1974. In the US, gold certification came just a month later, and the album hit No. 3 in a 27-week run. There was further endorsement as Journey was nominated for a Grammy and won an Ivor Novello Award.
Listen to Journey To The Centre Of The Earth on Spotify
Explore our dedicated Rick Wakeman Artist Page
Format:
UK English