How Rod Stewart Went From Mod Master To King Crooner
It may seem an unlikely journey, but there's logic in the way Rod Stewart developed from king of the mods to pop's prime Great American Songbook singer.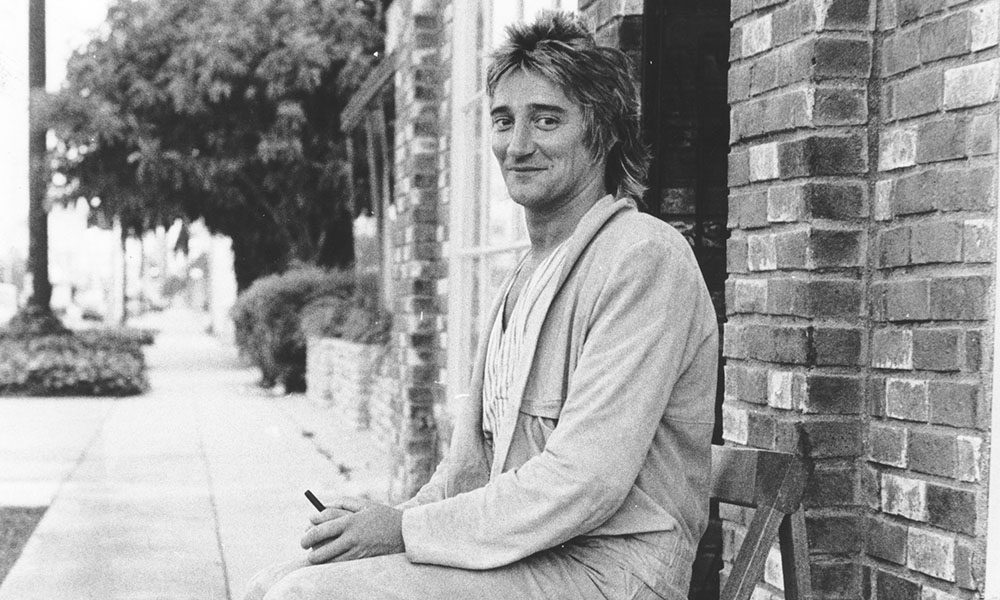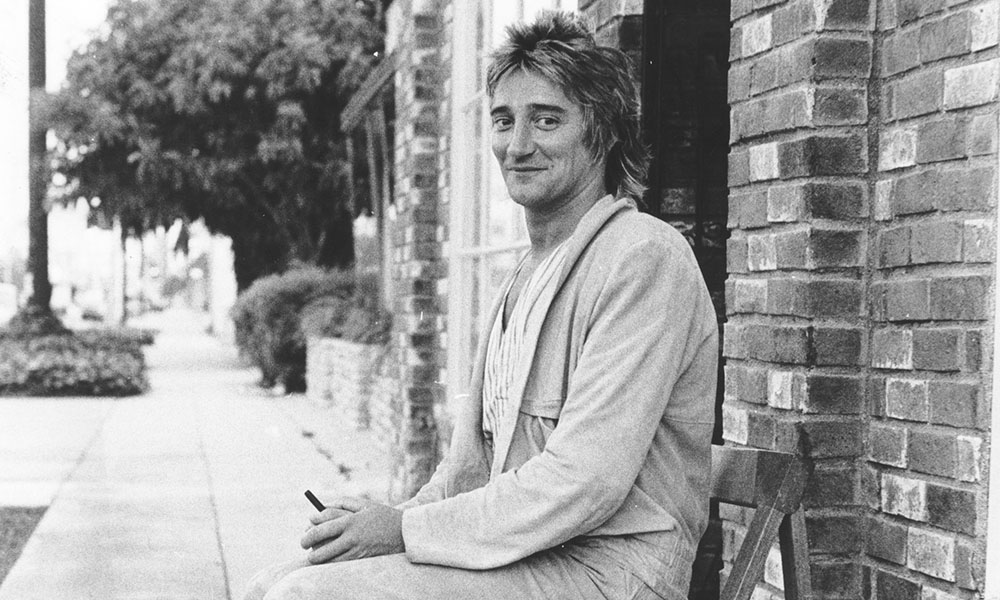 Wake up, reader, Rod Stewart has got something to say to you. It may seem like a long and unlikely journey from king of the mods to pop's prime exponent of The Great American Songbook, via "Maggie May" and "Pool Hall Richard," but there's logic in Rod Stewart's artistic development. Look into it a little and it all makes sense: he may have started his career croaking rhythm'n'blues only to wind up crooning Cole Porter tunes, but Stewart remains true to his art all the same. Let's rewind a little and find out how.
Roderick Stewart was born in North London, in 1945, and had twin passions: football and music. Having failed to break through at the former, he pursued the latter, living on a houseboat in Shoreham, on England's south coast, busking on mouth organ and playing with Wizz Jones, now a well-known folk singer and guitarist.
Rod Stewart took to the road, turning up in Paris, where he slept under bridges, and in Barcelona, from which he was deported for vagrancy in 1963. He'd been a beatnik; his unexpected return to London saw him smarten up his act. He became a mod and fell in love with soul music. He joined The Dimensions, later Jimmy Powell & The Five Dimensions, then Long John Baldry's Hoochie Coochie Men, sometimes billed as Rod The Mod. TV appearances followed, and flop singles for Decca and Columbia, plus a period with much-loved but little-sold mod-R&B band Steampacket, and then Shotgun Express with Peter Green, Peter Bardens and Mick Fleetwood, Rod sharing lead vocals with Beryl Marsden. He joined The Jeff Beck Group in 1967, as lead singer, and began drawing the kind of audiences his rough-edged, heartfelt vocals deserved. Cutting two acclaimed albums with Beck, Truth and Beck-Ola, Rod stayed until 1969.
During his time with Beck, Rod Stewart cut a solo single for Immediate, "Little Miss Understood," and signed a deal with Mercury, the first fruits of which coincided with him joining Faces alongside three former members of Small Faces, plus Ronnie Wood, former guitarist in mod act The Birds.
Here's where things get interesting for fans of the modern Rod Stewart. His debut album, An Old Raincoat Won't Ever Let You Down, was a combination of the styles the singer had absorbed over the years: rock'n'roll in a version of The Rolling Stones' "Street Fighting Man," folk in the shape of "Man Of Constant Sorrow" and "Dirty Old Town," but there was also "Handbags And Gladrags," a Mike D'Abo composition that stood out in that it had a moral compass and told a tale. D'Abo, the former lead singer of Manfred Mann, had penned "Little Miss Understood," a similarly dark and gritty observation of modern womanhood which very clearly did not pass judgment on its protagonist. These songs had a point and a story. Rod's 1971 debut hit, "Maggie May," also spun a yarn: a young guy had been seduced by an older woman and was ready to call time on a relationship he had nevertheless been grateful for. As "Maggie May" is also the name of a folk song Rod would have heard in the early 60s, it again tracks back to his past.
Faces became the best straightforward (mostly) British rock band of the early 70s, and while their music was regarded as more "Had Me A Real Good Time" than deep, their songs still revealed Stewart's penchant for human-interest stories. We were introduced to "Pool Hall Richard," teenage sensation of the green baize; we spent time on "Miss Judy's Farm" in a tale of slavery you might expect from a soul singer rather than a white Brit; even the incidental "Cindy" is given a life.
In the meantime, Rod Stewart was soaring as a solo star, addressing a former lover on "You Wear It Well," reviving Maxine Brown's beautiful soul hit "Oh No Not My Baby," and going "Sailing" courtesy of another folk connection, The Sutherland Brothers, who wrote the song. There was an early sign of his love of The Great American Songbook when 1974's Smiler contained a short instrumental version of Alan Jay Lerner and Frederick Loewe's "I've Grown Accustomed To Her Face" from My Fair Lady. But in the mid-70s, Rod's penchant for story songs started to bite.
His 1976 outing, A Night On the Town, contained two remarkable songs. There's his own "The Killing Of Georgie Parts I & II," a story about a gay man who left home to find himself before his life was cruelly taken – like "Little Miss Understood" the song is not judgmental, except about the brutes that killed Georgie. And "Trade Winds," an allegorical tale written by jazz percussionist Ralph McDonald and William Salter, which offered complex chords and an utterly warm setting worthy of The Great American Songbook.
Likewise Rod's choice of Homer Banks' haunted soul ballad "(If Loving You Is Wrong) I Don't Wanna Be Right" for 1977's Foot Loose And Fancy Free is also interesting: it's a tale of forbidden love that could have come from the jazz era in tone, if not lyrical content. And while Rod continued to party through the next few years' albums, from time to time hints of his future direction would appear: 1988's Out Of Order contained the Depression-era blues "Nobody Knows You When You're Down And Out" alongside "Try A Little Tenderness," a song his fans would have known from Otis Redding's 1966 version, but which dates from 1932.
So nobody should have been surprised when Rod The Mod "went smooth" and began his series of Great American Songbook albums with It Had To Be You in 2002. Rod liked melody. Rod liked songs that told a story and featured fascinating characters fighting their feelings. Rod enjoyed a challenge: his choice of material was always interesting and thoughtful, and though he could belt out a bluesy rock tune with the very best of them, he had no fear of jazzy chord progressions and tender ballads – he'd been coping with that since he was a beatnik kid alongside Wizz Jones.
And it goes even further back than that: as a child, the Stewart family had been fans of Al Jolson, and Rod grew up hearing the songs he recorded between the wars. Rod's fourth Songbook album featured "Blue Skies," sung by Jolson in the first-ever "talkie" movie, The Jazz Singer. Rod was steeped in this music. In fact, he'd recorded one song from It Had To Be You, Cole Porter's "Ev'ry Time We Say Goodbye," during sessions in the summer of 1973, though it was not released for 40 years. Rod was ready to go full jazz standard, and his fans were ready too: the Songbook albums were his most successful in decades.
Rod got though five Songbook albums; a Soulbook focused on the US 60s music he knew as a mod; a Christmas album featuring a lot of seasonal material from the writers of Songbook-era tunes; and an album of rock classics, Still The Same, just to remind us where he was coming from. Well, we now know he was not only coming from rock'n'roll: Rod was always the sum total of multiple influences, perhaps more than any other star of his generation. Now focused on writing his own, freshly acclaimed songs, Rod Stewart has been inspired by his dips into The Great American Songbook. Anything he chooses to try on, from beatnik winklepickers to mod mohair, leopard-skin jumpsuit to tuxedo, he wears it well.
Follow the Rod Stewart Best Of playlist for more essential Rod Stewart.