Roy Orbison Visits Chuck Berry's 'Memphis, Tennessee'
On 7 April 1972, The Big O cut the number that would become the opening song on his 'Memphis' album.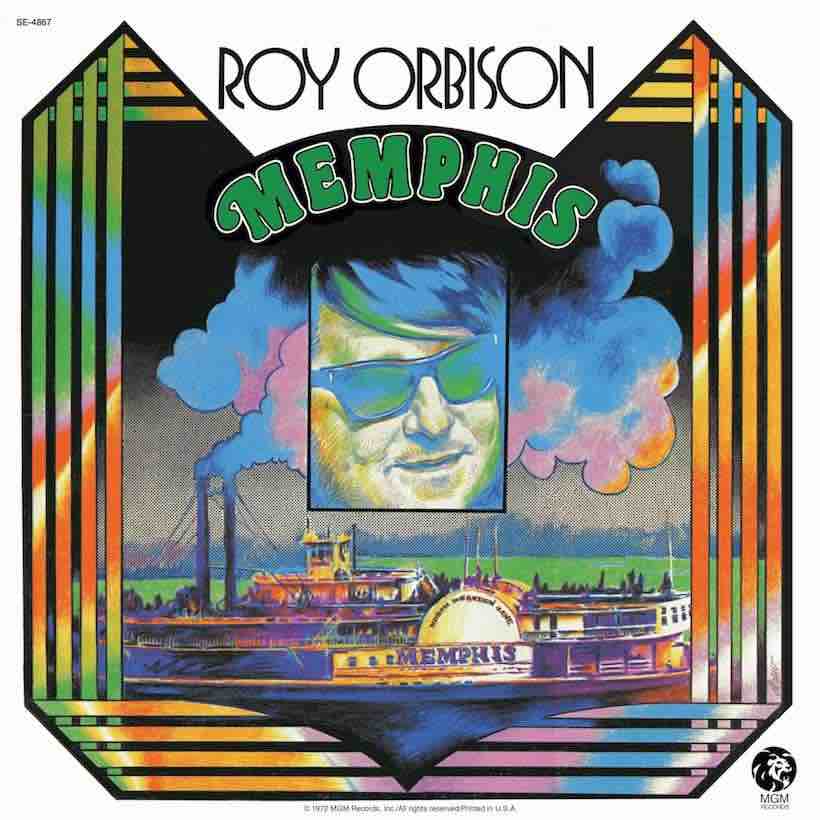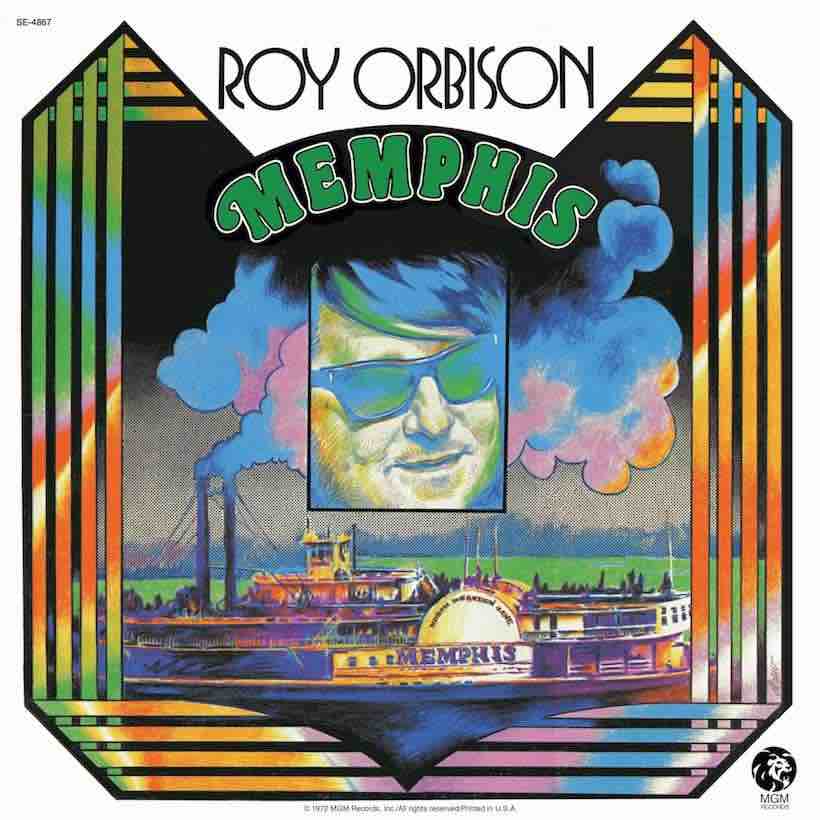 When Roy Orbison started the sessions for what became the Memphis album in March 1972, he was on a break from his almost relentless touring schedule and ready to make the follow-up to his previous MGM release, Roy Orbison Sings.
A strong selection of largely 1960s songs were lined up for him to invest with the inimitable 'Big O' style, including Don Gibson's 'I Can't Stop Loving You' and the equally widely-covered Sonny Curtis composition 'I Fought The Law.' On 7 April, Roy cut the number that would become the opening song on the album, with a full and strident version of Chuck Berry's immortal 'Memphis, Tennessee.' 
The classic story song, which inexplicably never made the US charts for Chuck himself in its 1959 original, was covered almost constantly throughout the '60s. British acts such as the Hollies, the Animals, Tom Jones and Wayne Fontana and the Mindbenders were all drawn to the song; back in the States, it became a top five hit in successive years, in 1963 for Lonnie Mack and '64 for Johnny Rivers, both as 'Memphis.'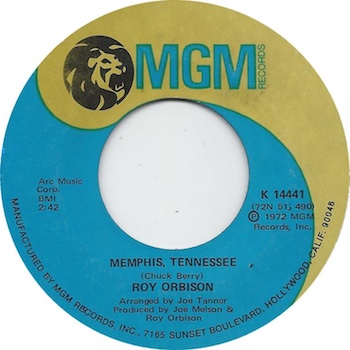 Thereafter, the number was further interepreted by Jerry Lee Lewis, Del Shannon, Elvis Presley and countless others, and soon before Orbison got to it, Rod Stewart and the Faces gave it their distinctive rocking treatment in 1971.
Roy's version, which he co-produced with Joe Melson to an arrangement by Joe Tanner, was a spirited, band-driven performance with harmonica, several guitarists, background singers and a full horn section. As the MGM Years 1965-1973 box set, featuring the Memphis album, revealed, one contemporary reviewer remarked: "Now this is MY kind of Roy Orbison, singing with a boogie beat and a marked absence of gloom." Sadly, the only major market in which Roy's remake charted was Australia, where it reached No. 84.
'Memphis, Tennesee' is on the Memphis album, which can be bought here.