'The Soul Cages': How Personal Tragedy Led Sting To An Artistic Triumph
Hailed as 'a musical diary of the heart,' 'The Soul Cages' found Sting reckoning with the death of his father, channeling his grief into a creative peak.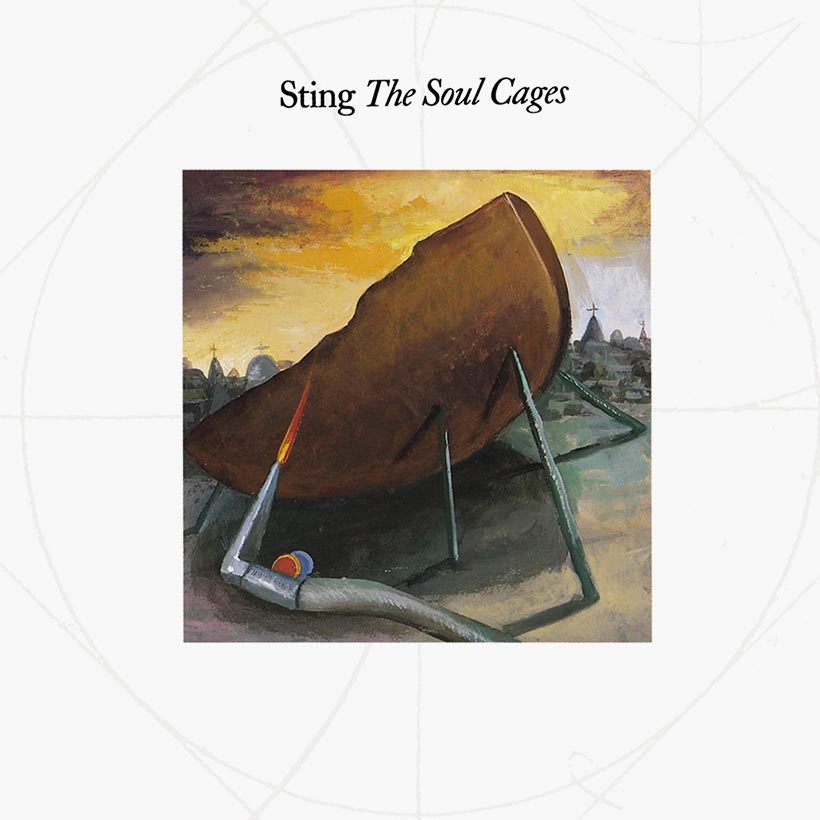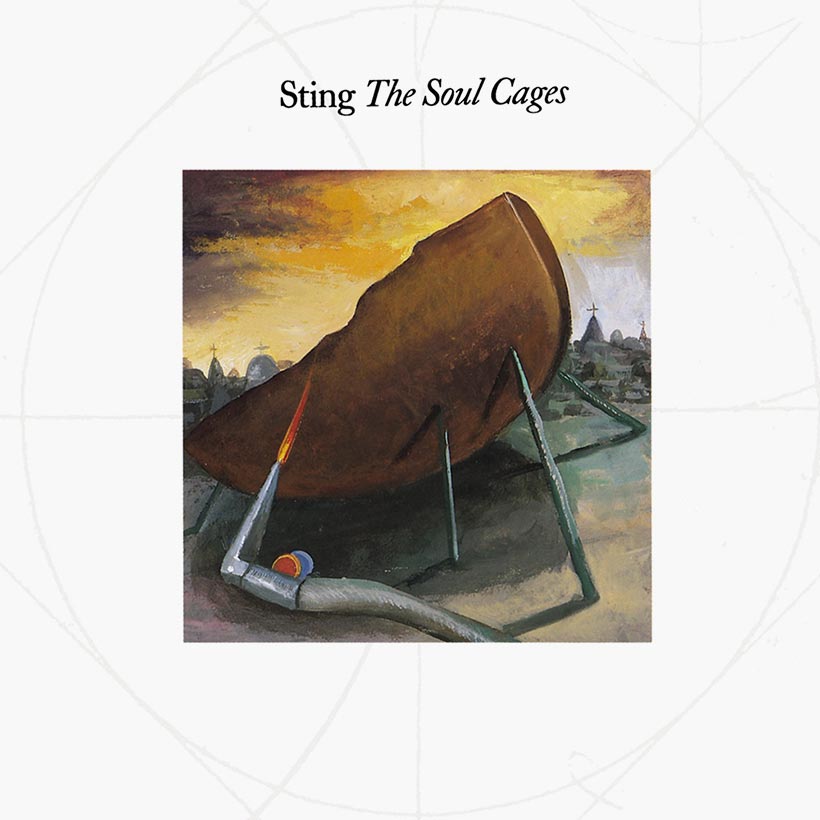 Sting seemed nearly invincible in the late 80s. His acclaimed debut album, 1985's The Dream Of The Blue Turtles, proved he could thrive outside of The Police, while 1987's diverse, hit-packed … Nothing Like The Sun yielded a Brit Award, Grammy nominations, and multi-platinum sales. As the decade drew to a close, however, a personal tragedy suddenly befell the artist, and would inform the content of his third solo release, The Soul Cages.
Listen to The Soul Cages on Apple Music and Spotify.
The passing of Sting's father
"My father died in 1989. We'd had a difficult relationship and his death hit me harder than I'd imagined possible," Sting wrote in a 2007 collection of his lyrics. "I felt emotionally and creatively paralysed, isolated, and unable to mourn. "It was as if the joy had been leached out of my life," he continued. "Eventually, I talked myself into going back to work and this sombre collection of songs was the result."
Working up the material for what became The Soul Cages was a difficult process. Distracted by grief, Sting attempted to shock himself into activity. Relocating to Paris with producer Hugh Padgham, long-term musical collaborators Manu Katché (drums) and Kenny Kirkland (keyboards), plus new guitarist Dominic Miller, he worked up some promising new music, but struggled to write the lyrics to go with them.
In fact, it was only when Sting delved into his distant past in search of inspiration that he finally turned a corner.
Remembering his childhood
"I started with my first memory and from there everything started to flow," he told Rolling Stone in 1991. "My first memory was of a ship, because I lived next to a shipyard when I was young and it was a very powerful image of this huge ship towering above the house. Tapping into that was a godsend – I began with that and the album just flowed."
Sting's early childhood memories informed the lyric underpinning The Soul Cages' opening track, the melancholic "Island Of Souls." Having conquered his writing block, the floodgates opened and, across just four weeks, Sting wrote a series of songs rife with seafaring lyrical motifs. With the exception of the mystical "Mad About You" – which was based on King David's story from The Bible's Book Of Samuel – his new lyrics were also littered with references to his hometown, Newcastle-Upon-Tyne, and the Catholic religion that informed his upbringing.
Going back to his roots
Played by folk luminary Kathryn Tickell, the keening Northumbrian pipes that colored "Island Of Souls" also demonstrated that The Soul Cages would be embroidered by a more traditional palette of sounds than those usually associated with Sting's work. "I was trying to suggest where I came from, so I took out any Afro-Caribbean or other world music influences on the record," Sting told St Paul Pioneer Press. "I enjoy that music, and I like making it, but it didn't seem to apply. So the bulk of the record is based on Celtic folk melodies."
Yet, while The Soul Cages was certainly an immersive listen, intensely personal songs such as "Why Should I Cry For You?," the haunting "The Wild, Wild Sea" and the elegiac "When The Angels Fall" were leavened by the presence of tracks with a notably keener rock and pop edge.
Despite its anguished lyric ("If I had my way, take a boat from the river and I'd bury the old man/ I'd bury him at sea"), "All This Time" was a direct, punchy pop song, with a Motown-esque backbeat and warm Hammond organ, and "Jeremiah Blues (Pt.1)" pivoted on a supple groove that granted Dominic Miller the space to indulge in some Hendrix-ian sonic overload. Then there was the smoldering title track: an out-and-out rocker and the heaviest track Sting had penned since The Police's "Synchronicity II."
The reception to The Soul Cages
Taken as a whole, The Soul Cages was an immensely satisfying listen, as reflected in the overwhelmingly positive reviews that greeted its UK release, on January 17, 1991 (the US release followed on January 21). Rolling Stone praised the "aural sweep and richness" of the record, though The Boston Globe perhaps nailed it best when they declared, "Sting has fashioned a well-balanced, highly insightful record that functions as a musical diary of the heart."
The rave reviews quickly translated into commercial success, with The Soul Cages going on to top the UK album chart while peaking at No.2 on Billboard Top 200. On the singles chart, the album's lead single, "All This Time," also performed well, rising to No.5 in the US, while its striking title track won the Best Song Grammy in 1992 – a well-deserved accolade for such an intense, soul-baring record.
"The Soul Cages was an album of mourning," he told Billboard in a 1999 interview. "When you lose both your parents, you realize you're an orphan. But sadness is a good thing, too, to feel a loss so deeply. You mustn't let people insist on cheering you up. I'm very proud of that album."