'Paradise Theatre': Styx Stage A Landmark Concept Album
The Chicago band's concept album named about a famous venue in their home city went all the way to No.1.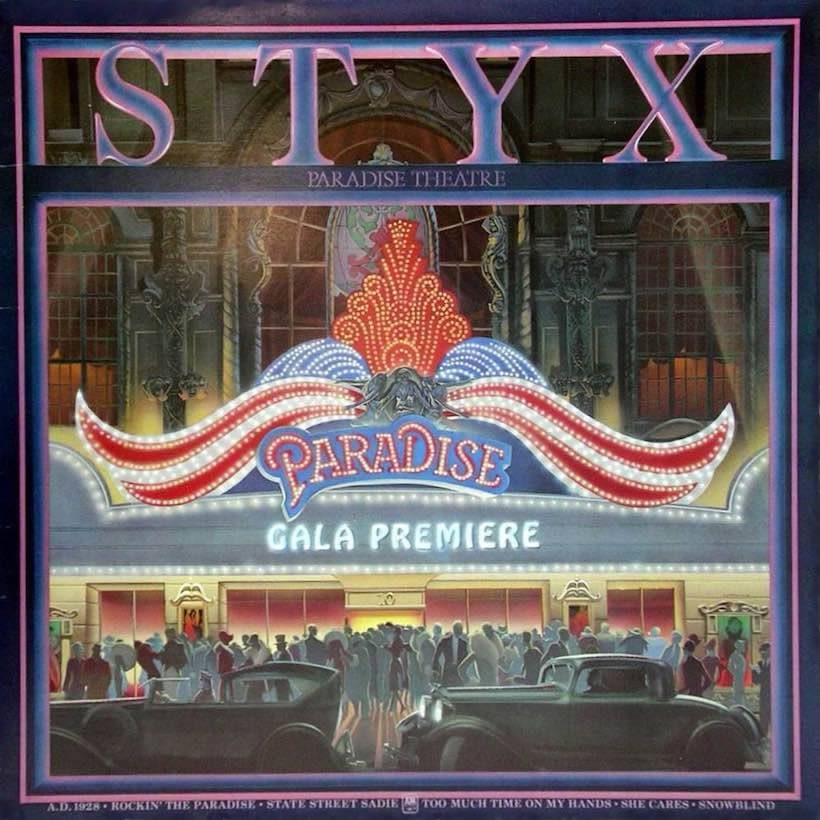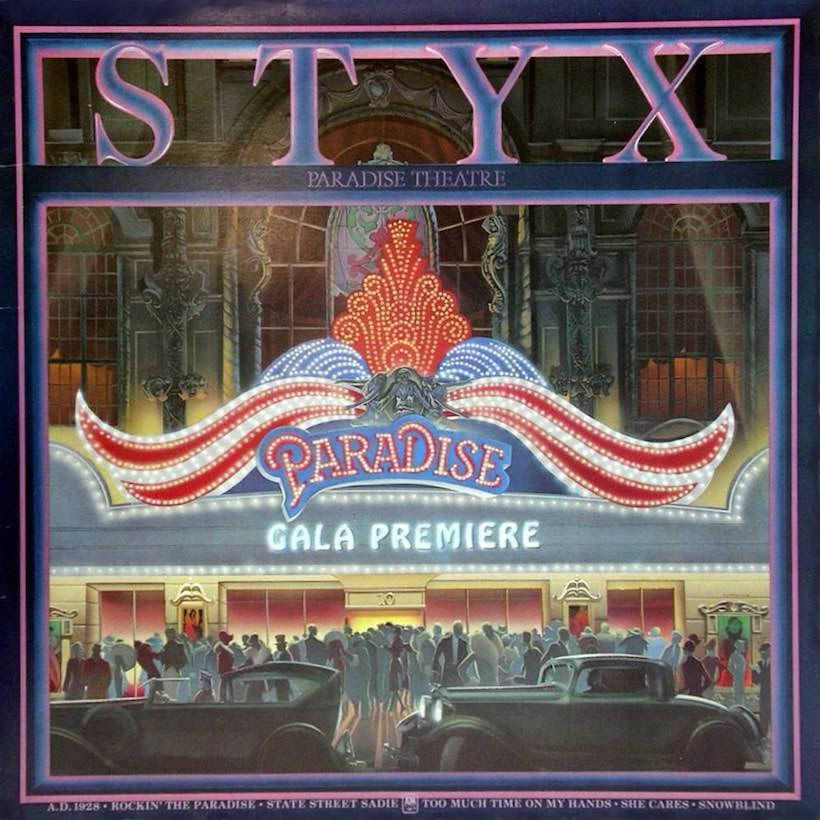 The early 1980s were heady days for Styx. By 1981, it was already nine years since they had made their American chart debut with their self-titled album, one of their four releases on the Wooden Nickel label.
During the second half of the 1970s, the Chicago band had gone from regular gold-selling status into the multi-platinum realm. On January 31, 1981, their concept album named about a famous venue in their home city started a chart journey that took it to No.1 on April 4. It was Paradise Theatre.
The huge success of the ballad "Babe" had propelled its parent album Cornerstone to No.2, in a 60-week run on the Billboard 200. Paradise Theatre would go one better, spending 61 weeks on the survey. Produced, as usual, by Styx themselves, the album may not have contained another single with quite the impact of "Babe," but it still took the band into the Top 10 of the Hot 100 twice, with the rocker "Too Much Time On My Hands" and the slowie "The Best Of Times."
The popularity of Paradise Theatre was thanks in no small measure to a huge national and international tour by the band, which started on January 16 in Miami and extended to no fewer than 140 dates. Manager Derek Sutton told Billboard that it was expected that a minimum of $1 million would be lavished on advertising the itinerary, and it was well spent: the outing became one of the most successful rock tours of its era.
After entering the Billboard album chart in late January, the album climbed steadily, and by early spring was taking over from REO Speedwagon's Hi Infidelity, for a non-consecutive three-week run at the top.
Styx - Too Much Time On My Hands
Listen to the best of Apple Music and Spotify.
In 1996, the Paradise Theatre band line-up reunited for the Return To Paradise tour, which produced the following year's gold-selling live album and home video of that name. The current band were in frequent live action before 2020, and played another North American tour in 2018 behind their latest album The Mission. Styx's 17th studio album Crash of the Crown arrived in 2021, as they continued to tour indefatigaly, Their sense of "theater" lives on.
Buy or stream Paradise Theatre.