The 'Cosmic Genius' Of Sam Phillips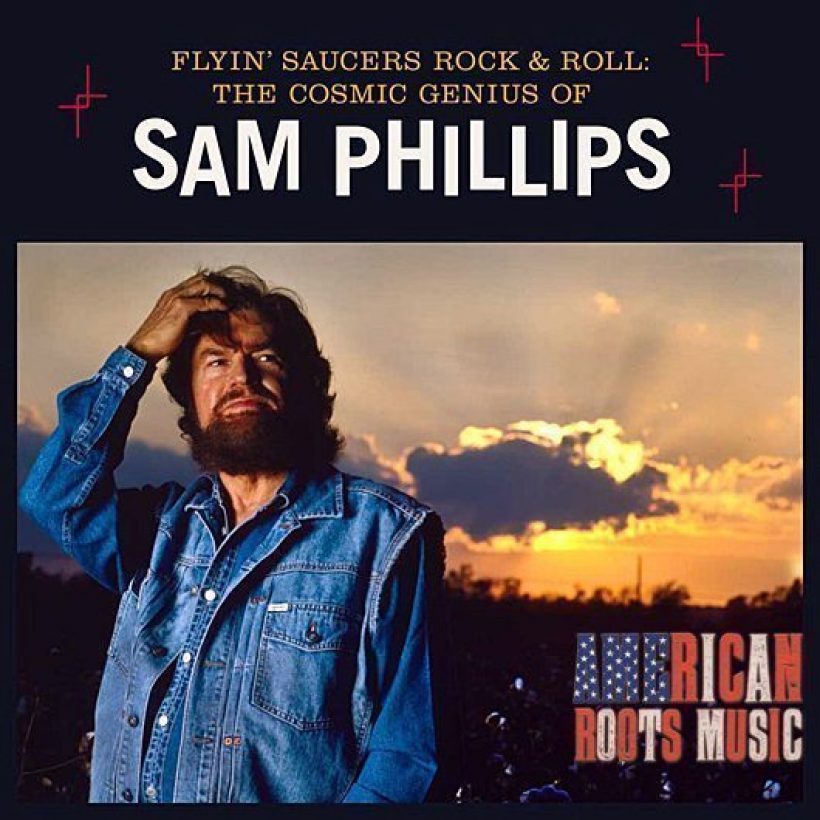 uDiscover has been on another tour of a current exhibit at one of Nashville's prime attractions, the Country Music Hall of Fame and Museum — this time to look at the life and times of the man who, many say, invented rock 'n' roll, Sam Phillips. Join Paul Sexton on this guided visit to Flying Saucers Rock 'n' Roll: The Cosmic Genius of Sam Phillips, which is on display at the Museum until 12 June.
In this 15-minute feature, Michael Gray, a Museum Editor at the Hall of Fame & Museum, treats us to many of the sights and sounds of this excellent insight into one of music's true originals. It looks not just at Phillips' most famous years as the founder of Sun Records and his nurturing of such greats as Elvis Presley, Jerry Lee Lewis and Carl Perkins, but his early life, his later years and how he played such a crucial role in creating the phenomenon of rock 'n' roll.
The display offers many unique and rare artefacts, such as the only known copy of the famous disc that Presley cut as an unknown for his mother, 'My Happiness.' It's been loaned for this exhibition by musician Jack White, whose Third Man Records store and label are based close by the Museum and who, says Gray, is thought to have paid $300,000 for it.
Also on show are a Howlin' Wolf guitar from the early 1950s and the original Sun Records studio equipment from its 706 Union Avenue address, on which so many timeless originals were recorded. We hear about the key role of the Prisonaires' 'Just Walking In The Rain' in Phillips' emergence, and there's  extensive, previously unseen footage, donated by his family, of Sam telling his own story.
There are also montages about lesser-known aspects of his life, such as the all-female radio station WHER ("1000 beautiful watts!") which he founded in 1955. Flying Saucers Rock 'n' Roll also acknowledges Phillips' celebrity of later years, in which he had streets named after him and was inducted into the Rock & Roll and Country Music Halls of Fame.
The display coincides with the publication of Peter Guralnick's book Sam Phillips: The Man Who Invented Rock 'n' Roll. The author has a close relationship with the Hall of Fame and Museum and gave a public interview about Phillips to mark the exhibition last November.
Format:
UK English