By the early 1970s, the Four Seasons seemed to have reached the end of the line as a commercial force. The New Jersey group's fantastic track record of memorable hits from their glory days of the '60s, when they sold scores of millions of records and hit the US singles chart 40 times, had given way to the public's apparent indifference to their still awesome talents. Then came the phenomenon of 'The Night.'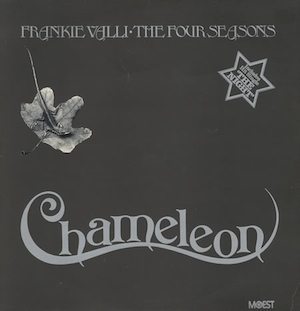 The group had cut the song, written by their own Bob Gaudio with Bob Ruzicka, as part of the Chameleon album, released in 1972 under the incongruous deal they signed with Motown's subsidiary label MoWest. A brilliantly brooding track with stirring keyboards and strings, an infectious beat, fine harmonies and Frankie Valli's ever-impressive lead vocals, it was issued to media as a promotional single in the US, but was never commercially released there. Meanwhile, the album failed to make the US chart at all.
In 1975, the Four Seasons seemed almost consigned to history, as Valli enjoyed new solo acclaim thanks to 'My Eyes Adored You' and other hits. But something remarkable was about to happen. Since its first release, 'The Night' had been winning a reputation as a floor-filler on the UK's northern soul scene, the influential underground club circuit in the north of England.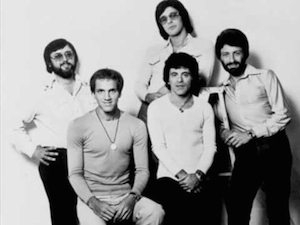 Released as a UK single in 1975, it entered the charts on 19 April, at No. 36, the Seasons' first appearance on the countdown for eight years. Within three weeks, it peaked at No. 7, the group's highest-charting UK single since 'Let's Hang On' a decade before. It paved the way for the group's second coming, which produced 'Who Loves You,' 'December, 1963 (Oh What A Night),' 'Silver Star' and many other great releases that ultimately became part of the global stage (and later film) phenomenon that told their story, Jersey Boys.
'The Night' wasn't the first time that Valli had the northern soul clubs to thank for a British hit, as 'You're Ready Now' had travelled the same path some years earlier. Of the MoWest hit, he told Record Collector in 2008: "That's the irony of the situation, a song from our less than happy time as part of the Motown family went on to become one of our biggest hits long after we'd left.
"The Northern Soul scene in the UK had always been really good to us. Then a couple of generations later, only last year, there was a club mix of one of our early songs, ''Beggin.'' that did pretty well. We've had our share of ups and downs along the way, but the UK has always been really good to us. I have an incredible love for the country and the people, because they've been so supportive. You guys have always been pretty terrific."
Listen to 'The Night' (and two more songs from the Four Seasons' MoWest era) on Motown's MoWest Story (1971-1973) on Spotify