'Inside In/Inside Out': The Kooks' Infectious Debut
These are anthems for the coming-of-age listener, driven by love, lust, and infatuation.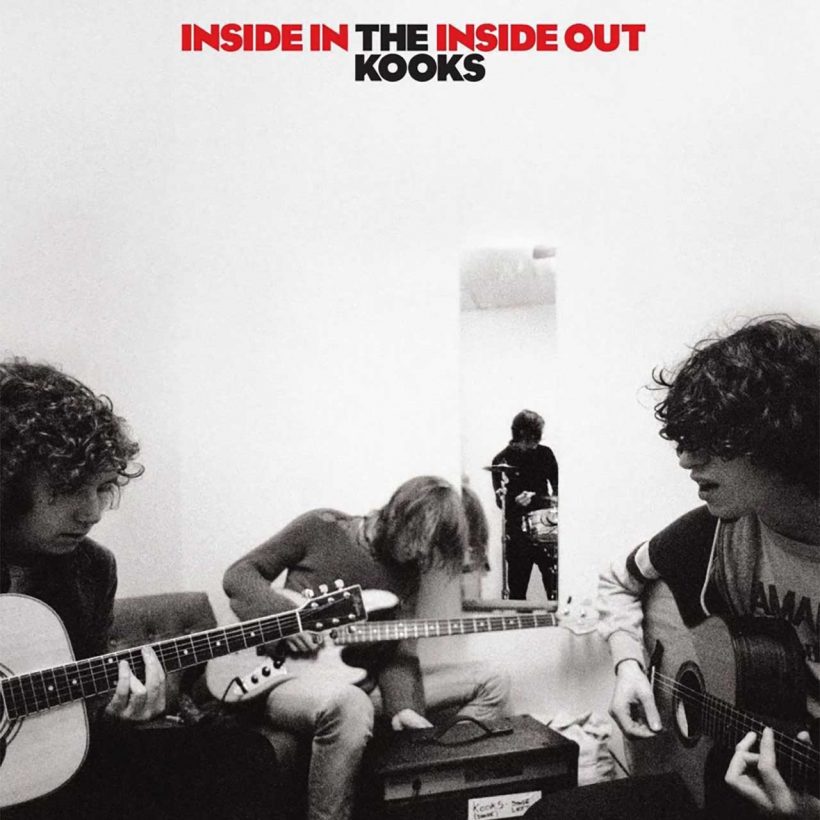 Inside In/Inside Out is, without a doubt, the best set of anthems for anyone experiencing growing pains. Centered around the complex emotions almost every teenager encounters, The Kooks' debut album was bound to be a hit. Back when it was first released, a Pitchfork review described the album as "youthful overconfidence" and lacking a sense of direction. This exact sentiment is why the album remains so compelling today.
The Kooks released Inside In/Inside Out in January 2006. It was an immediate hit, landing the number 2 spot in the UK Albums Chart for two weeks. The band itself had only formed a year prior to the recording of the album. (Their name came from the group's mutual admiration for Hunky Dory-era Bowie.) In 2005, they recorded their first demo, focused on landing gigs. But after being scouted at the Brighton Free Butt Festival, they quickly signed to Virgin and recorded their debut album.
Listen to The Kooks' Inside In/Inside Out now.
This whirlwind energy of the time is captured in sound: Each track was recorded direct to tape, and that energy is palpable. Just listen to the masterful fading of the guitar outro from Hugh Harris in "Time Awaits." More than anything, though, the album taps into raw, adolescent apprehension. (Luke Pritchard was famously only 12 years old when he wrote songs for the record like "Naïve.") Lyrically, there is an impassioned dimension that holds a universal quality; "Sofa Song," for instance, gives a mellifluous nod to The Smiths' melancholy, and "If Only" uses punchy chords to deliver heartfelt sentiments. Slightly bizarre tracks like "Eddie's Gun" and "Jackie Big Tits" disguise cheeky innuendos through metaphors and catchy hooks. These are anthems for the coming-of-age listener, driven by love, lust, and infatuation.
Listening with decades of distance from its release, it's impressive to hear how relatable it all still sounds. Multiple generations have now come to Inside In/Inside Out, and still feel its power. Fast forward to 2022, and the electronics-heavy album Connections seems a complete departure in sound from the guitar-based Inside In/Inside Out. Yet, songs like "25" still carry the same nostalgia for youth. As Pritchard put it around the time of Connections' release: "Music is a force that allows you to be forever young." Decades later, that's also why Inside In/Inside Out feels as relevant as ever; the tangible energy will ensure its timeless influence.