'Do You Want More?!!!??!': How The Roots Rebelled Against Hip-Hop
The Roots' 'Do You Want More?!!!??!' brought an ambitious sense of experimentation to hip-hop, revealing what a live band could do with the genre.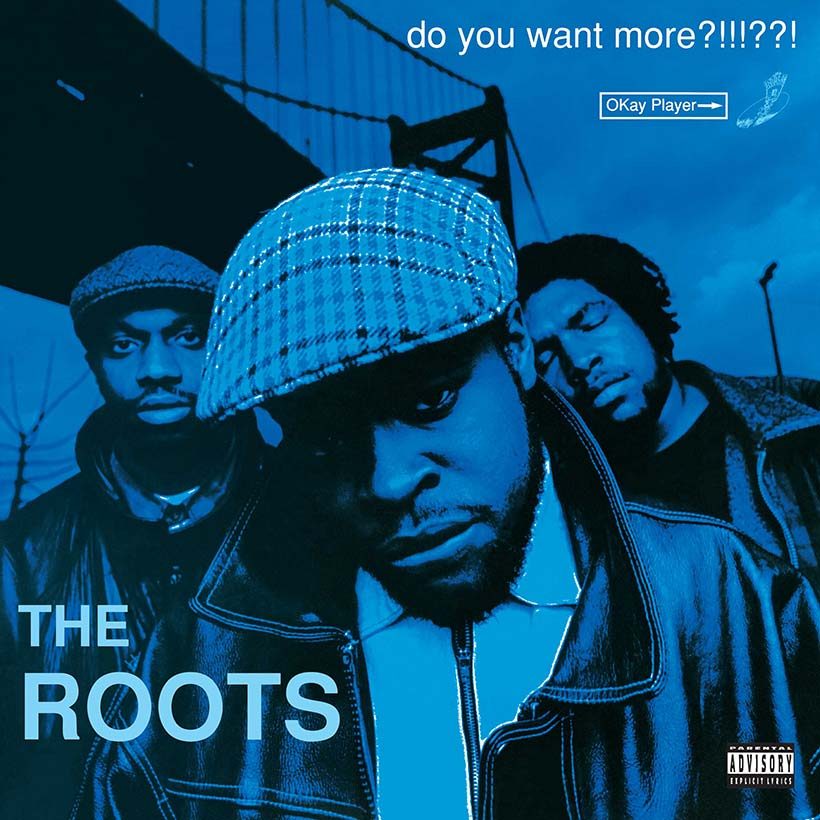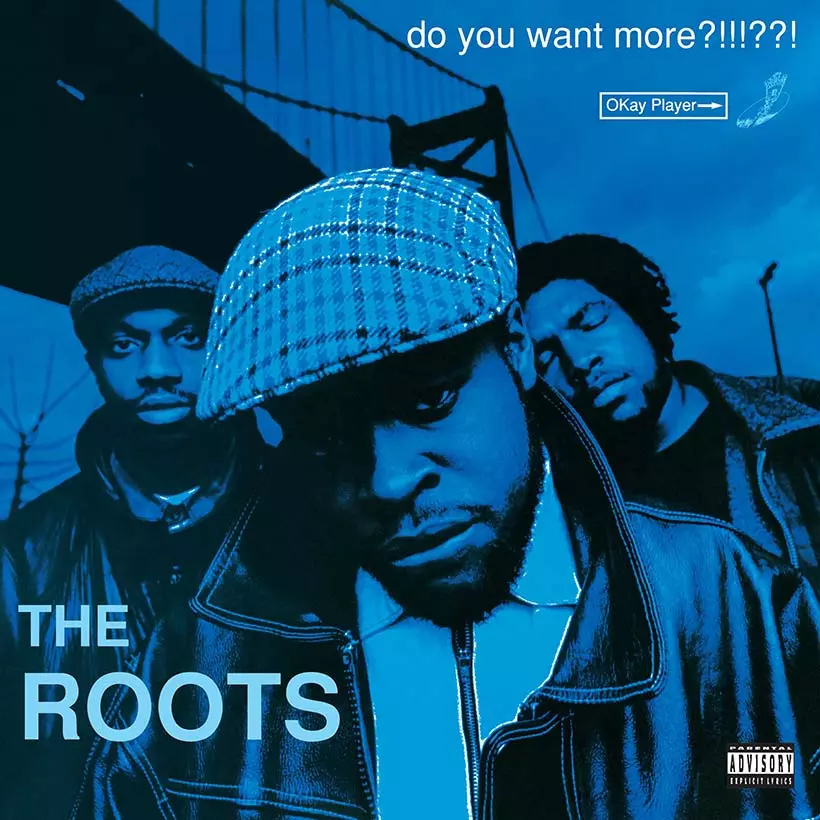 By 1995, Philadelphia natives The Legendary Roots Crew (simply known as The Roots) had acquired a reputation as one of the most creative acts in hip-hop. They developed their second-to-none live shows by touring the globe and gaining an international following that would ultimately propel them into superstardom. An independently released debut album, Organiz, showcased the band's undeniable potential, but their major-label debut, Do You Want More?!!!??!, released on January 17, 1995, established them as the standard-bearers of underground, jazz-infused hip-hop with live instrumentation.
Listen to the deluxe version of Do You Want More?!!!??! here.
Unlike any other act
The Roots were not like any other hip-hop act of the mid-90s, an era when a large segment of the landscape was dominated by either New York's boom-bap scene or the West Coast's G-Funk sound. What set The Roots apart was their focus on live instrumentation, which was almost unheard of at the time. With the impeccable timing and precision of Ahmir "Questlove" Thompson's drumming, Lenard Hubbard's bottom-heavy bass work, and the keyboard virtuosity of the then-unknown Scott Storch, The Roots' sound was truly one of a kind.
Other projects of the time seemed to have more polish, but Do You Want More?!!!??! captured the raw energy of The Roots' live shows and improv jam sessions. While previous hip-hop acts had been influenced by (and infatuated with) jazz, among them A Tribe Called Quest, Gang Starr, and Digable Planets, The Roots continued to advance the sound, evolving from a hip-hop collective to a full-fledged band.
The Roots - Proceed (Official Music Video)
Production on the album was handled primarily by The Grand Negaz and drummer/bandleader Questlove, who crafted an album of gems, of which "Proceed" stands out as one of the best. It remains one of The Roots' signature tracks, on which Black Thought brings his adroit lyricism to a jazzy, laid back groove. Elsewhere, with its infectious hook, "Distortion To Static" displays the group's unique sound, while "Silent Treatment" will go down as one the best rap ballads of the 90s, with its vulnerable ethos and Black Thought's effusive chorus.
Your favorite rapper's favorite rapper
While the group's later albums would see the group develop a more focused sound, Do You Want More?!!!??! captured their neo-soul bohemian beginnings with a jazzy delivery that can be heard on tracks like the funky "Lazy Afternoon" or "Mellow My Man," the latter of which sees Black Thought and Malik B playfully trading verses.
While The Roots are a collective of top-tier musicians and lyricists well-versed in a plethora of musical traditions, Questlove steers the ship as the musical director and bandleader. That said, Black Thought is in a league of his own when it comes to blessing the mic. Accompanied by his partner Malik B and frequent collaborator Dice Raw, he gives dazzling lyrical performances throughout Do You Want More?!!!??!.
With his razor-sharp, quick-witted, multisyllabic rhyme schemes, he manages to combine the styles of two of his biggest influences, Kool G Rap and Big Daddy Kane, into his own lyrical persona. Delivering a tour de force performance throughout the album, Black Thought shows why he would become "your favorite rapper's favorite rapper."
An all-night jam session
On later albums, The Roots would explore deeper subject matter and pen their most career-defining songs, but Do You Want More?!!!??! captures them as young phenoms who have invited us to listen in on an all-night jam session.
The Roots - Silent Treatment
Who could have predicted that the same band who dropped this experimental record would also become a fixture of late-night television as the house band for The Tonight Show Starring Jimmy Fallon? Black Thought and Questlove are two of hip-hop's most well-known representatives in the mainstream, and yet they also continue to push the culture forward.
Decades on from its release, Do You Want More?!!!??! has aged extremely well – a testament to the vision of the group, who rebelled against popular hip-hop at the time to focus on their artistry. Not just a hip-hop-jazz classic, the album stands out among The Roots' legendary canon for showing what a live band with an ambitious sense of experimentation could bring to a genre that was still finding its feet.
Check out the deluxe version of Do You Want More?!!!??! here.