UK Chart Welcomes A New Name: Sting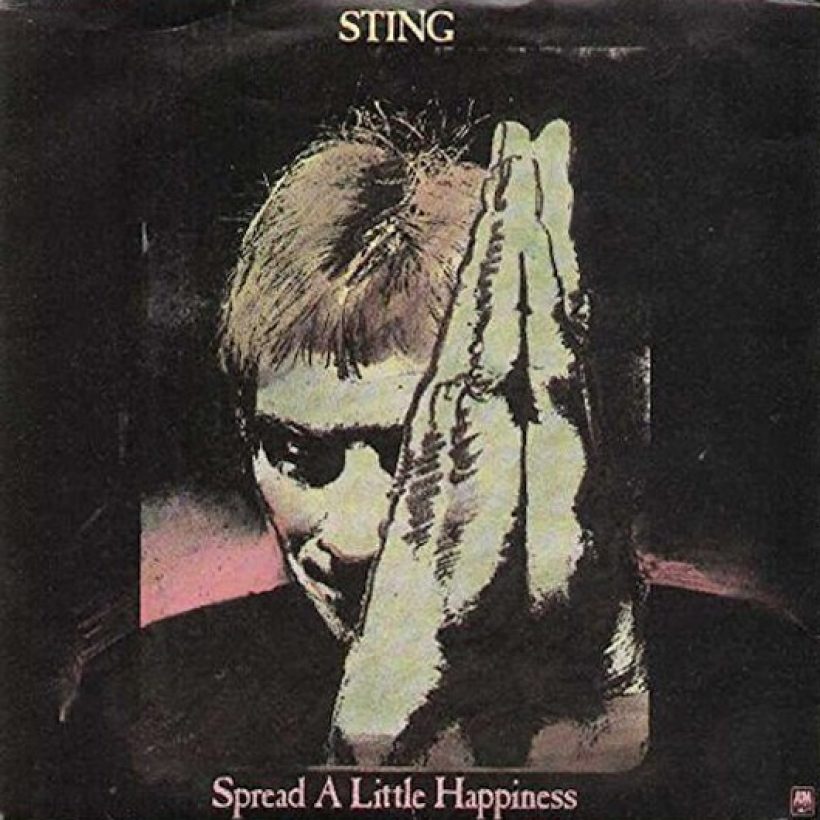 By the summer of 1982, The Police were a massive worldwide sensation, basking in the success of their fourth consecutive multi-platinum released the year before, 'Ghost In The Machine.' But before they reconvened at the end of the year to start making 'Synchronicity,' there was time to explore other avenues and interests. So it is that, on August 14, 1982, with a song that is already 53 years old, the UK chart welcomes a new name: Sting.
The Police frontman had taken the time between band projects to star in the film adaptation of Dennis Potter's 'Brimstone and Treacle.' For the soundtrack of the movie, Sting recorded a version of the song written by British composer Vivian Ellis for his 1929 musical 'Mr.Cinders.' The jaunty 'Spread A Little Happiness' was a long way from 'Invisible Sun' and 'Spirits In The Material World,' but exactly 32 years ago, it placed him on the UK singles chart in his own name for the first time.
Sting - Spread A Little Happiness
Sting's revival of a song that was popular a decade before World War II began may have been a surprise to his British fans, but they took to it. 'Spread A Little Happiness' debuted at No. 51, as Dexy's Midnight Runners ruled the roost with 'Come On Eileen,' climbing 20 places the next week. It peaked at No. 16 in September.
Sting's imprint was on much of the 'Brimstone & Treacle' soundtrack album, too. He performed the title song as well as 'You Know I Had The Strangest Dream' and 'Brimstone 2,' and the Police were represented by three songs. Hits by Sting's A&M labelmates of the time, Squeeze and the Go-Go's, were also included.
Format:
UK English