What Do You Mean You've Never Heard of The Herd?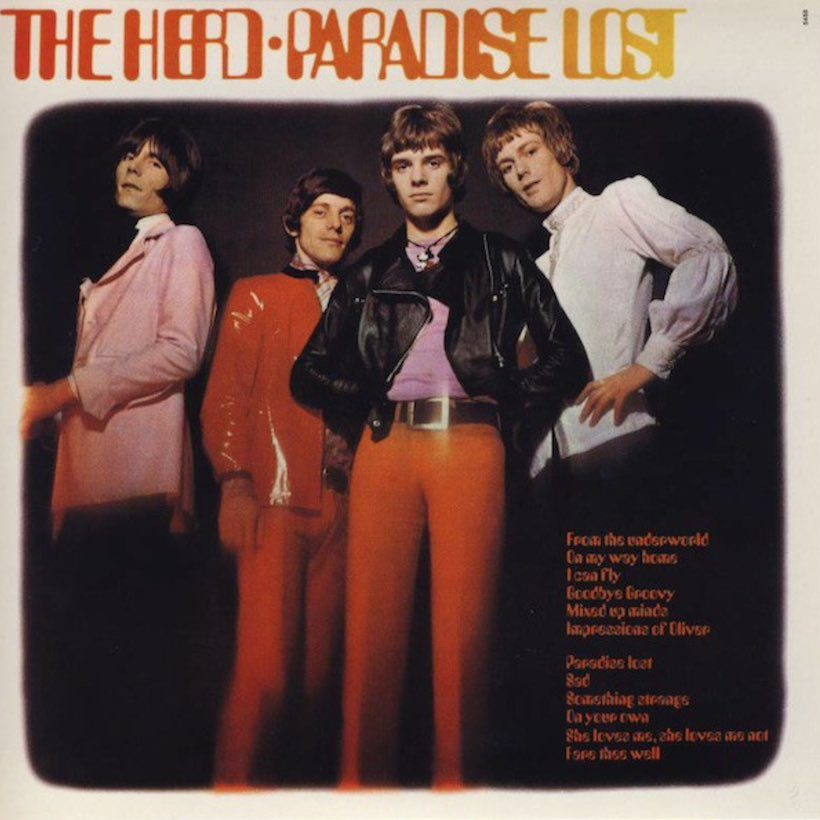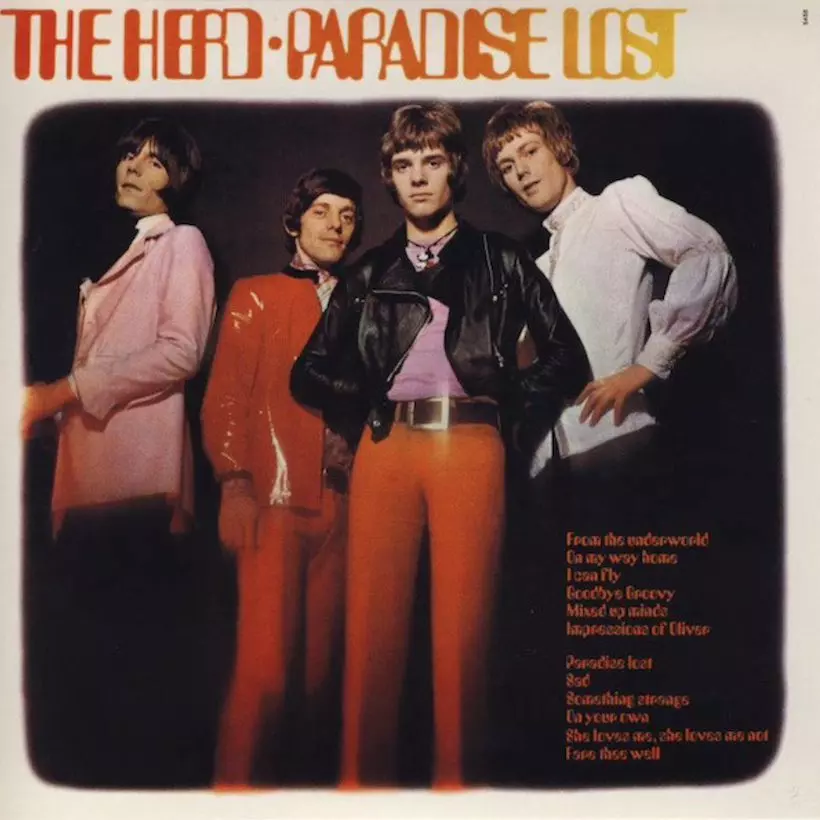 It was in the mid-1960s in South London that the Herd got together. The original line up was Tony Chapman on drums, who had briefly been in The Rolling Stones in 1962, Andy Bown on bass, singer, Terry Clark, Gary (born Graham) Taylor on guitar and organist Lewis Rich. Chapman left to be replaced by Mick Underwood in June '65 and the group made three singles for Parlophone, 'Goodbye Baby, Goodbye', 'She Was Really Saying Something' and 'So Much In Love' before Underwood left in the summer of '66 to join Episode Six and later formed Quatermass and played in Gillan. Rich and Clark also left leaving Taylor to switch to Bass and Bown to take up the keyboards and an urgent need to recruit two new members.
Along came 25-year-old drummer Andy Steele, from Gary Farr & The T Bones, who had a wealth of experience and a new 16-year-old guitarist, Peter Frampton from another southeast London, The Preachers who released a Bill Wyman produced single 'Hole in My Soul' in the summer of '65. By early 1967 The Herd established a solid reputation following a residency at London's Marquee Club.
Under the wing of songwriters Alan Blaikley and Ken Howard, the Herd released their debut single 'I Can Fly' in spring 1967; despite a full-page front cover advertisement in the New Musical Express and a fair amount of airplay it failed to chart. The follow-up, 'From The Underworld', was another Howard/Blaikley song. It was based on the legend of Orpheus and was released on 5 August 1967 climbing to No.6; it stayed on the chart for 13 weeks. The promotional film for the single was made around the gasometer near Kew Bridge, West London. Their next single 'Paradise Lost' reached No.15 and was again produced by Steve Rowland who was also responsible for producing another Howard/Blaikley act, Dave Dee, Dozy. Beaky Mick and Tich. Rowland is one of the most underrated producers of the 1960s, his productions sound just as fresh today as when they were released.
The Herd's third hit, released in spring 1968 was 'I Don't Want Our Loving To Die' and became their biggest hit, making No.5 in the chart. Such was the band's success though that Frampton was tagged 'the Face of '68' by one top magazine. The follow-up 'Sunshine Cottage' written by Bown & Frampton failed to make the charts. These really were fabulous pop records that oozed class, and a good deal of sophistication.
Later in 1968 Frampton left to form Humble Pie with Steve Marriott, formerly with the Small Faces, Greg Ridley from Spooky Tooth and Jerry Shirley who had been in the wonderfully named, Apostolic Intervention. The Herd's last Fontana release was 'The Game' in April 1969 after which Bown joined Judas Jump and went on to record with many artists including Graham Bonnet, Lesley Duncan, Andy Fairweather-Low and Peter Frampton before becoming a regular member of Status Quo.
During the 1970's Steele and Taylor both recorded for the likes of Gerry Rafferty, Stealers Wheel, Clifford T Ward and their former producer Steve Rowland's Family Dogg. Taylor was briefly a Radio One DJ before becoming a member of Fox, and later The Hank Wangford Band. He was also a 'Listen with Mother' narrator for the BBC before moving to Perth, Australia where he became a neighbour of Hank Marvin.
Peter Frampton went on to become a legend…
Format:
UK English