Louis Armstrong & Ella Fitzgerald – Porgy And Bess (1958)
The third, and final, album that Louis Armstrong & Ella Fitzgerald recorded together saw Russell Garcia's Orchestra replace the Oscar Peterson Trio.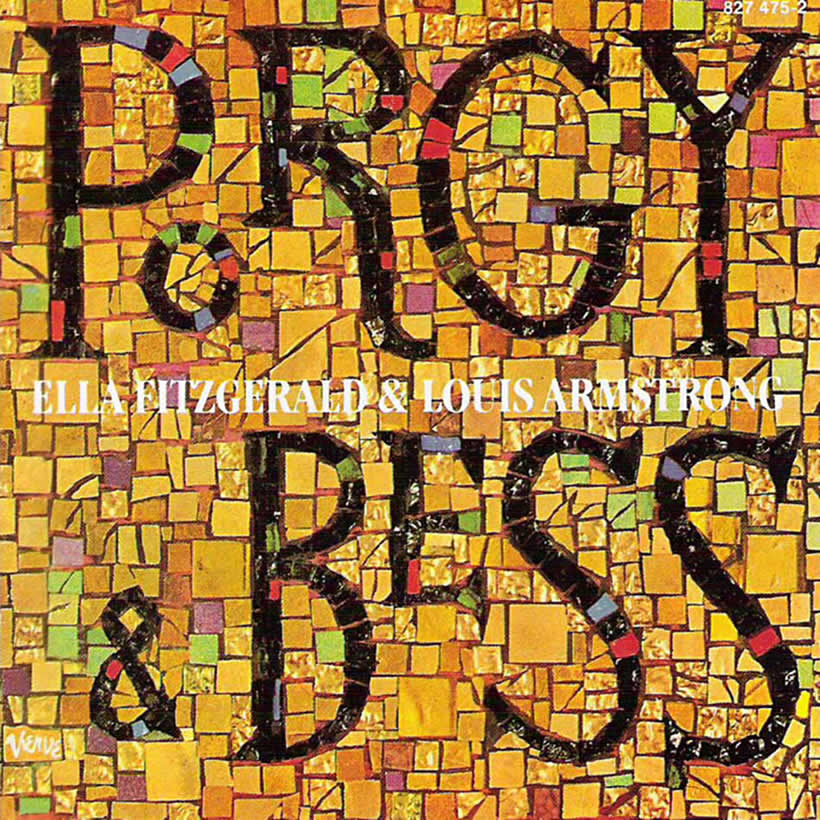 The third, and final, album that Louis Armstrong and Ella Fitzgerald recorded together was a break from the formula of the first two. Gone is the Oscar Peterson Trio and in their place is Russell Garcia's Orchestra.
Instead of another trawl through The Great American Songbook, which Ella herself was undertaking in her Songbook series, this record was dedicated to George and Ira Gershwin's Porgy & Bess. To accompany Ella and Louis on this amazing score the orchestra is a huge ensemble of strings, horns and woodwind, and together they bring the kind of panache to the project that only two such jazz giants could muster.
Work began on the album in August 1957 and among the first songs they recorded were, 'Summertime' and 'Bess, You Is My Woman Now', both of which are beyond compare. According to arranger Russ Garcia, "Some people call the album whipped-cream and sandpaper."
When Armstrong appeared on the BBC's Desert Island Discs he wanted to take 'Bess, You Is My Woman Now' to that mythical island. No version of either song by any other performers comes close to what Ella and Louis achieve. In the modern world, genius is an over-used phrase, but this is genius.
Released to coincide with the 1959 movie adaptation of Porgy And Bess, in 2001, the album it was awarded a Grammy Hall Of Fame Award to mark recordings that are at least 25 years old, and which have "qualitative or historical significance".
Porgy And Bess Track Listing:
Side One
1. Overture 10:52
2. Summertime 4:58
3. I Wants to Stay Here 4:38
4. My Man's Gone Now 4:02
5. I Got Plenty O' Nuttin' 3:52
6. Buzzard Song 2:58
7. Bess, You Is My Woman Now 5:28
Side Two
1. It Ain't Necessarily So 6:34
2. What You Want Wid Bess? 1:59
3. A Woman Is a Sometime Thing 4:47
4. Oh, Doctor Jesus 2:00
5. Here Come de Honey Man/Crab Man/Oh, Dey's So Fresh and Fine/(Strawberry Woman) 3:29
6. There's a Boat Dat's Leavin Soon for New York 4:54
7. Bess, Oh Where's My Bess? 2:36
8. Oh Lawd, I'm on My Way! 2:57
Album Credits:
Recorded: August and October 1957
Label: Verve
Studio: Capitol Studios (Hollywood, CA)
Producer: Norman Granz
Louis Armstrong: Discover The Stories Behind The Albums...