Papa Roach
The California rock band fronted by Jacoby Shaddix has a career that's defined hard rock over the last twenty years.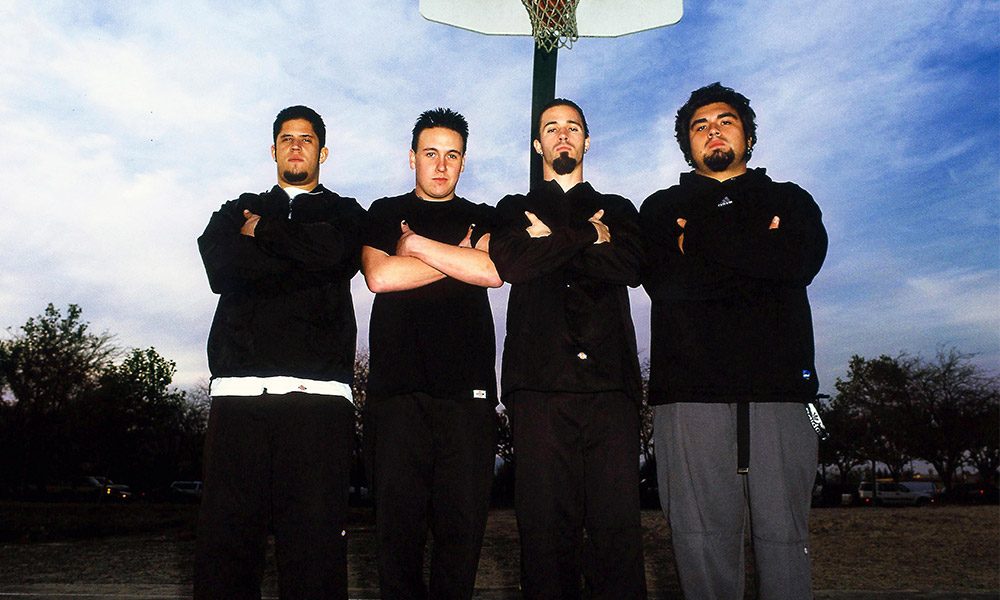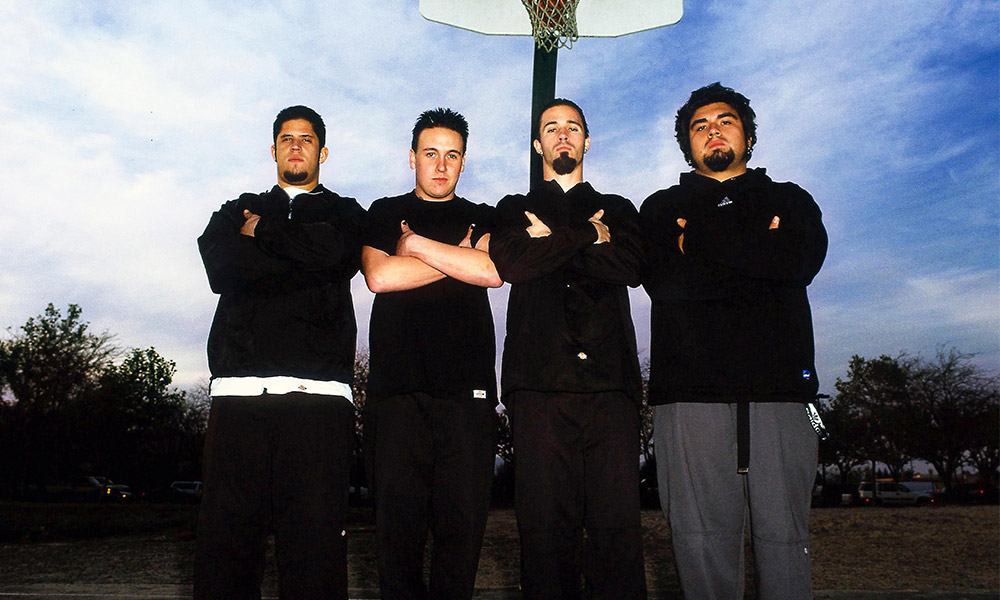 Like their name, their artwork and the dark thrust of their music suggests Papa Roach aren't here for an easy ride. They uncover the hidden depths of social turbulence and are more likely to stick a finger into the wound than offer a Band-Aid. The Californian metallists came to general attention with the triple Platinum smash Infest, an album that has gone on to sell in excess of seven million copies. In the year 2000, it was America's 20th highest-seller. Thereafter they concentrated on a global programme and lovehatetragedy established their European credentials while also shifting 3 million-plus copies. Getting Away With Murder and Metamorphosis has kept them at the forefront of alternative rock but it was the most recent release F.E.A.R. that re-established Papa Roach as a major force, topping the US Hard Rock chart and making significant inroads into the UK and Germany, indicating that their hardcore fan base remains intact and slavering for more good new stuff. Seemingly never off the road, when they're not in the studio, Papa Roach have embarked on several important tours including dates with the Crüe Fest, shared bills with Buckcherry, Disturbed and related kindred spirits. Key members are Jacoby Shaddix, writer and singer, and the lead guitarist Jerry Horton. Bassist Tobin Esperance has also been around for most of the long haul with drum duties split between Dave Buckner and his successor Tony Palermo.
Attempts to classify Papa Roach don't always press the right button. One-time syntheses of rock and rap are now over. According to Jacoby "We're a band that tries to walk that line between metal, hardcore, punk rock and pop music, and we do our best at trying to make it all cool".
Shaddix and drummer Buckner started the group back in 1993 after a chat on the football field at Vacaville High School, where they were evidently more interested in hard rock than sports. Horton and original bassist Will James completed a quartet that was occasionally augmented by trombone but given that line of enquiry wasn't likely to work they concentrated on a new sound with Esperance rooting the rhythm section.
The independently released Old Friends from Young Years followed in 1997 and a brace of EPs provided the bulk of Infest, the major label DreamWorks disc produced by Jay Baumgardner (Ugly Kid Joe, Helmet et al). Key tracks "Last Resort" and "Broken Home" are harrowing snapshots of Shaddix's dysfunctional upbringing: disturbingly candid they struck a chord with a huge audience. Passionate, painful fragments of the wreckage were left in his wake: Shaddix insisted upon videos that didn't flinch from the truth, as he knew it to be. The legend of Papa Roach had begun. The Fight Club influenced "Between Angels and Insects" stormed the UK and US charts and kick-started a relentless workload that led to lovehatetragedy, now featuring Brendan O'Brien at the controls; a notable coup since he has overseen important discs by everyone from The Black Crowes, Danzig and Red Hot Chilli Peppers to more old school acts – Mick Jagger, Neil Young and Bob Dylan.
A man with a keen ear for taut pop as well as sharply produced and brittle guitar sounds, O'Brien didn't so much alter the process as refine it. As a result, the domestic Sturm und Drang of "She Loves Me Not" and "Time and Time Again" added elements of rap to the metal mix. Check this out for instant discovery with Bonus tracks including the Pixies cover "Gouge Away". Very well received on release this album gets better over time.
Getting Away With Murder (2004) starts to take Papa Roach into Sunset Strip hard rock territory though Shaddix' lyrical concerns remain rooted in his overviews of war, economic corruption and state interference. Not much do-re-mi going on here.
The massive hit "Scars" has been prefaced by Jacoby as concerning "a horrible night in Vegas that changed my life" with nods at the Hannibal Lecter character in Thomas Harris's iconic novel Red Dragon.
The Paramour Sessions keeps Papa Roach in league with producer Howard Benson, the title referencing the Paramour Mansion in Hollywood's Silver Lake district, a historic estate (aka the Canfield-Moreno…) built for silent movie stars and oil heiresses. Sticking to their alternative rock template Papa Roach unleash their most accessible disc to date and "…To Be Loved" and "Forever" ushered in a bunch of newer, younger fans.
The DGC/Interscope issued Metamorphosis returned them towards Baumgardner, assisted by James Michael. New drummer Tony Palermo (ex-Ten Foot Pole/Unwritten Law/Pulley) slots in nicely with his fat kick drum attack. No sign of the Roach going soft here either. "Hollywood Whore", the debauched "I Almost Told You That I Loved You" and the untypically optimistic "Lifeline" are all standouts. Try the UK edition for live in Chicago cuts and dig "Into the Light" for Mick Mars' solo pyrotechnics.
Best of …To Be Loved: The Best of Papa Roach (a controversial item for the group but a very useful compendium for anyone wanting to play catch up) is followed by their first live album, Time for Annihilation: On the Record & On the Road (2010), a combo studio and tour set that wraps up a decade of Papa Roach in their pomp. The longer UK version adds further live and demo material, including a smouldering take on "Dead Cell". If you want a full taste of the band in their past and present modes this is ideal for discovery since it has a bit, or maybe even a lot of everything they do.
The Connection and F.E.A.R. bring 'em bang up to date on the Eleven Seven Music outlet. The Connection is about linking back to their inception and the values they held dear before the business intervened. The track "Still Swingin'" emphasises the rocker's need for continuity while "Before I Die" is a frank expose of Shaddix' own personal problems. Not for the faint of heart.
The triumphant second or third coming of Papa Roach gives F.E.A.R. its kick. Released in early 2015 this will see Shaddix hitting 40 head-on, sober and with a newfound faith to underpin his determination to hold onto family life in the face of adversity. It might be a stretch to say that Jacoby has calmed down but he's certainly wised up. You might also want to check him on Carlos Santana's thrilling version of the Deep Purple classic "Smoke on the Water", from Guitar Heaven: The Greatest Guitar Classics of All Time.
Whatever, F.E.A.R. is Papa Roach's best selling disc in a while, partly thanks to the excellent hit "Face Everything and Rise", a brand new start kind of song that maintains metallic momentum and lifts the spirits.
Twenty plus years since they recorded indy funk-punk on a blue cassette tape these old friends from young years are ready to make your acquaintance again.
Words: Max Bell
Format:
UK English