Pato Banton
The reggae singer and toaster from Birmingham, England has a successful solo career and a history of collaborations across multiple genres.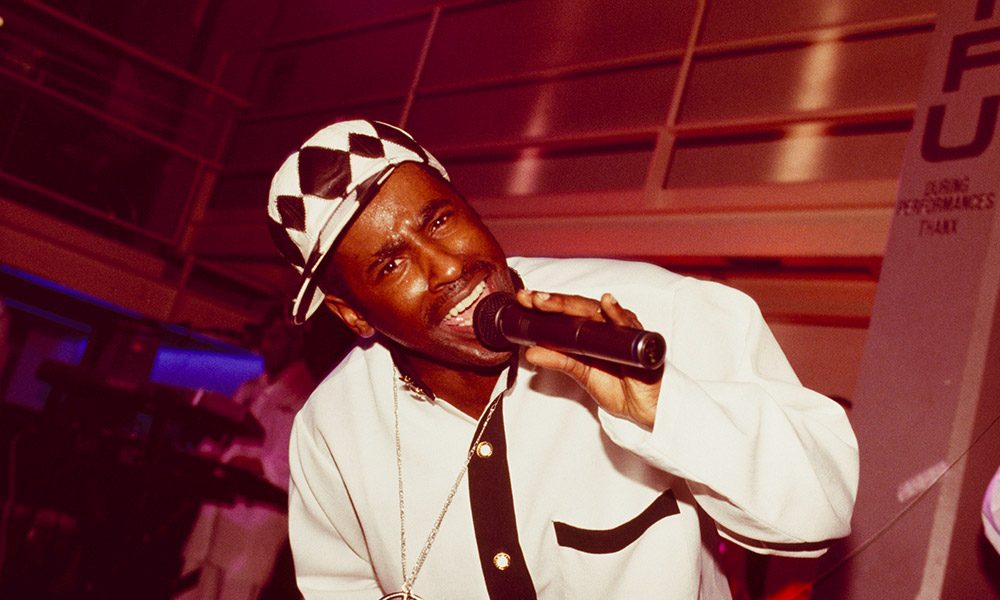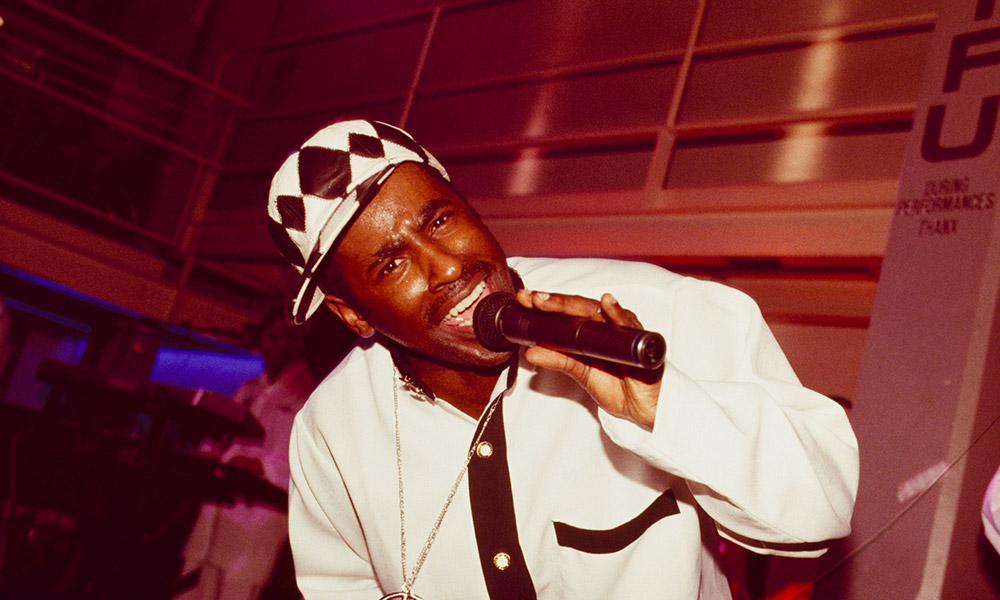 Pato Banton was born Patrick Murray in London in 1961 but moved to Birmingham when he was 8 years old. His stepfather gave him his stage name, which translates as 'Wise Owl' and 'Heavyweight DJ.' He is both. A deeply spiritual man and a follower of the Urantia principle (as indeed was Spirit's leader Randy California) he is also highly revered on the British reggae and toasting scene. His achievements include the number one hit single, a cover of  Eddy Grant's 'Baby Come Back', that he recorded in tandem with his friends Ali and Robin Campbell from UB40 in 1982 for his acclaimed Universal Love set. He has collaborated with UB40 and The Beat – Ranking Roger and David Wakeling were early champions of his style and followed his Emcee career closely – and he has also been involved with projects helmed by Ray Watts, a fellow Brummie of the group Beshara, David Hinds of Steel Pulse and Sting, who invited him to appear on his track 'The Cowboy Song.'
A prolific and successful recording artist who divides his time between Canada, Birmingham and the West Coast Pato Banton's disc Life Is A Miracle (2001) was a Grammy nomination in the Best Reggae Album category. He is also involved in acting work and teaching and uses his music within the framework of the group The Now Generation to spread a positive message, just as he always has done. An activist and thoroughly great all-round person is our Mr Banton.
In his early teens, Pato Banton started to gain his musical foundation on his stepfathers' sound system called V-Rocket.  Patrick would stay up all night entertaining the masses and was given the name Patoo by his stepfather.
By the age of 16, Ranking Pato Banton became well known around Birmingham and would get regular work from various leading sound systems across the city. Within a short space of time, he'd become the number 1 MC in Birmingham, winning the title seven years in a row. At the age of 19, while working for Sufferer Sound System, Pato was invited to join a local roots reggae band called Crucial Music. Within a year he became the bandleader, MC, singer/songwriter and manager, taking the band on tours of the UK and Europe. Pato's first recording was a double A-sided single with Crucial Music entitled 'All Night Raving & Sensimilla'.
Significantly Pato participated in a talent show where he was proclaimed the winner by judges Ranking Roger and Dave Wakeling of The English Beat. This culminated in the single, 'Pato & Roger A Go Talk', which appears on the Beat's gold-selling album, Special Beat Service.  Shortly thereafter Pato performed the hit songs, 'Hip-Hop Lyrical Robot' and 'King Step' on UB40's Baggariddim and Little Baggariddim albums.
His second single, 'Allo Tosh Got a Toshiba' reached number 3 in the independent reggae charts and launched a string of successful projects with Fashion Records, Greensleeves & Island Records. During this time Pato teamed up with top London MC Tippa Irie they travelled around the world and recorded songs like, 'Double Trouble', 'Dance Pon De Spot' and 'Dem No Know Bout Pressure'. All these introduced Banton a wider audience. With his popularity growing rapidly, Pato Banton renamed his band The Reggae Revolution and began touring extensively. Never Give In! was released in America and then globally. Such classic songs as 'Don't Sniff Coke', 'Handsworth Riot' 'Gwarn' and 'Settle Satan' established Never Give In!  as a masterpiece.
Pato's third album, Visions of the World was released in 1989 and reflected the experiences and inner growth of a rising star. After tours with Ziggy Marley & the Melody Makers, Burning Spear, Third World, Yellowman, Black Uhuru, Dennis Brown and Steel Pulse, Pato secured his place and respect as one of the best live performers in the reggae industry.
His fourth album Wize Up (No Compromise) demonstrated Pato's awareness of social issues and his strengthening spirituality. This recording featured the talents of Peter Spence, Drummie Zeb of Aswad, and guest vocalist David Hinds of Steel Pulse.
For the 1994 compilation album Collections, Pato reunited with Ali and Robin Campbell of UB40 to record a cover of Eddy Grants single 'Baby Come Back'. The song became a worldwide hit, achieving top 5 ratings in over twenty countries, including Australia, New Zealand, Russia, Japan and across Europe. Pato Banton became a household name in the UK, as the single stayed at number 1 for four weeks in the British charts. Pato's success continued with 'Bubbling Hot', another duet with Ranking Roger and also a top twenty hit in the UK.)
In 1996 Pato joined forces with international pop icon Sting, on a reggae remix of 'This Cowboy Song'. This track earned a top ten place in the UK and South American charts.
Pato's ninth album, Stay Positive, was a blend of classic reggae sounds with messages of peace, love and spiritual unity.  From this album came the hit single 'Groovin' (with Steve Morrison of the Reggae Revolution) and another successful collaboration with Sting on the re-make of the Police classic 'Spirits in the Material World'. Their version is the one you hear on the soundtrack of the Jim Carey movie Ace Ventura: When Nature Calls.
Now, if all this has whetted your appetite then please consider our excellent compilation The Best of Pato Banton. This includes the major hits like 'Baby Come Back' and 'Spirits in the Material World', gives one a chance to appreciate his vocal skills and humour on 'Gwarn!' and dig his message items like 'Stay Positive' and 'Wize Up' with Steel Pulse's David Hinds. All in all, this is a five-star introduction to a man who is not just a world-class reggae artist but also a performer in the studio and on stage who has enriched the last three decades. Heavyweight wise owl.
Format:
UK English