Reggae – From Kingston To London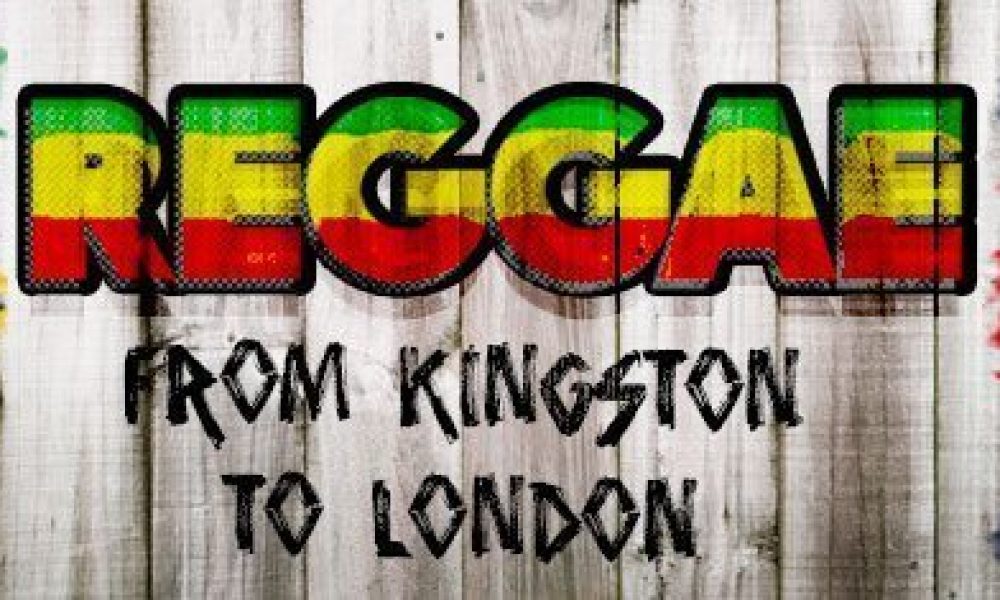 It was in 1948 the first group of West Indian immigrants arrived in Britain to help rebuild the country after World War Two; over the next two decades, the number of West Indians that moved to the UK continued to grow. Those come to settle in the UK, with the promise of a bright economic future, were confronted with bleak winters and arguably an even colder local population. With the "No Irish, No Blacks" signs confronting would-be tenants, even finding a place to live was hard. Unsurprisingly, the largest communities established themselves in the deprived inner-city areas, often occupying run down ex-middle class areas like Brixton, Harlesden and Notting Hill in London, St Pauls in Bristol, St Anns, Nottingham, Toxteth Liverpool, Handsworth in Birmingham. The majority of the immigrants were from Jamaica and brought with them their culture of late-night 'blues' dances at illicit drinking dens called shebeens. These would sometimes be in a friend's front room, where they met to play dominoes, drink rum, and remember the Caribbean and more importantly to listen to the latest American R&B.
Back home in Kingston, Jamaica, the wardrobe-sized speakers of sound systems like Tom The Great Sebastian, Duke Reid and Coxsone Downbeat and Prince Buster were blasting out Fats Domino, Little Richard, Lavern Baker amongst others. This was to be the inspiration and catalyst for the formation of Jamaica's own music industry. Artists and producers emerged wanting to emulate and evolve their own music. Ska was born and was fervently bought and listened to by the large expatriate communities in the UK. It was from this that the pioneers of the British reggae scene established themselves.
Duke Vin and Count Suckle arrived in the UK as stowaways on a banana boat in 1954. Vin brought his precious boxes of records and in '55 started the UK's first sound system, playing at Suckles Cue Club, a former snooker hall in Paddington, London. American R&B records were the staple, danced to by American G.Is and the burgeoning West Indian population. London's West End clubs like the "59", 'Whisky a Go Go' (WAG) and Flamingo began employing Jamaican djs/selectors to please the ever-growing crowds. As love for Jamaican music grew the British based West Indians focus on R&B gave way to Ska and it wasn't long before expatriate Jamaicans started to lay down some recordings of their own.
Sonny Roberts started Planetone Records at the same Ladbroke Grove address that Chris Blackwell was running his then-fledgeling Island Records. He recorded expatriate vocalists including Dandy Livingstone. The now-legendary trombonist Rico Rodriguez formed a combo, which included Jackie Edwards on piano, Mike Elliot and Lovett Brown on saxophones. Virtuoso guitarist and founder member of the Skatalites Ernest Ranglin was the foremost of the newly arrived musicians, he produced and played on Millie Small's 'My Boy Lollipop' on the Island label in 1964 that went on to sell over 7 million copies. Jackie Edwards was helping Chris Blackwell establish Island and one of their first hits was The Spencer Davies Group's hit 'Keep On Running' that was one of Jackie's compositions. The Cuban-born singer and pianist Laurel Aitken was to become one of the era's defining stars.
British labels were established out of the demand for the music. Emil Shallitt's famous Blue Beat label, Starlite, Pama Records, Rita and Benny Izon's R&B label and its many offshoots. These would release the UK homegrown talent as well as the prolific Jamaican recordings to the ever-growing record-buying public.
In the inner-city clubs young West Indians were meeting their white contemporaries; the Mods, in particular, loved the West Indians' sense of sharp style and pumping music. Ska slowed down to become Rocksteady and then transformed into Reggae, British youths' love affair with Jamaican music grew ever stronger. From 1968 the "skinheads" emerged and embraced the new form of Jamaican music, the Doc-Marten-braces and Crombie wearing-shaved head tribes loved tunes like Max Romeo's 'Wet Dream' and naturally, 'Skinhead Moonstomp' by Symarip. Brixton based producer Joe Mansano produced skinhead anthems 'Brixton Cat' and 'Skinhead Revolt'. Lambert Briscoe who owned popular Brixton Hot Rod sound system had local hits with 'Skinhead Speaks His Mind' and 'Skinheads Don't Fear'.
Roots, Rock Rasta reggae was very much on the rise from the early seventies in Jamaica – Island signed Bob Marley in 1972 and succeeded beyond all measure in bringing reggae to the global rock audiences. From The Rolling Stones to Eric Clapton, Robert Palmer and The Police, they all loved and imitated reggae in their own recordings.
Jamaica's incredible output of great music continued and the disaffected youth of strike, power cut ridden, and increasingly unemployed Britain were hearing RastaFarI's call. By the 1970s it could be heard just as loudly from a pot hazed student dig or more significantly in the second-generation West Indian immigrants homes. Though a far cry from western Kingston's ghettos, Britain's inner cities were home to a generation to whom the freedom fighting ethics and militancy of some of Jamaica's Rastas rang true. There was plenty of suffering and intolerance in the UK to rally against.
There was a shift away from singers and deejays delivering tunes over studio session bands rhythms; in the UK groups of musicians were coming together to play gigs as a band and for them, this was the way forward.
The Cimarons from London featuring Winston Reedy were the first UK reggae band proper. They had started as backing musicians for visiting Jamaican acts in the sixties but continued as a strong act in their own right throughout the seventies. Their release 'On the Rock' is arguably one of the best UK reggae albums of that decade. Matumbi were another breakthrough act featuring the great Dennis Bovell at the helm. They had chart success with a fine version of Bob Dylan's 'Man In Me' and the Lovers Rock tune 'After Tonight' in 1976. The band also worked hard as session musicians as well as promoting and co-producing the UK dub poet Linton Kwesi Johnson's classic albums. Bass Culture and Forces of Victory – both became essential listening.
With the Wailers influence as well as the pressures of inner-city living increasing, coupled with some institutional prejudice, there were more UK roots bands that formed by the mid-seventies. Handsworth's Steel Pulse became a deservedly successful international act and the heartfelt social and musical vision of their debut album Handsworth Revolution puts them up there with the greats.
Every major British city had its roots champions, there was Wolverhampton's Capitol Letters, Bristol had Black Roots and out of Southhall came anti-racist campaigners Misty in Roots, with the latter achieving a large West Indian and white rock fan following. Radio DJs John Peel and David Rodigan promoted them – Rodigan remains a great ambassador for reggae. Misty In Roots played alongside the punks in the late seventies at the important 'Rock against Racism' festivals. Reggae-influenced Punks like The Clash and The Ruts joined with the British reggae bands to fight the pro-Nazi National Front.
Aswad from West London formed in 1975 and have remained a permanent fixture on the British scene since. They made great albums and their New Chapter and especially its dub companion proving their roots credentials. They had a great horn section and the live recording of them at 1983's Notting Hill Carnival Live And Direct really makes you wish you were there. Check out vocalists Brinsley Forde's acting talent too in the gritty outlook of the late seventies/early eighties inner-city life in London in the film, Babylon. This multi-talented group could turn their hand to all forms of reggae and were suited to the UK's development of the genre "Lovers Rock".
Some would say that Louisa Mark's rendition of 'Caught You In A Lie' backed by Matumbi and produced by UK sound system giant Lloyd Coxsone started the Lovers Rock phenomenon – it initially seemed aimed at inner-city teenagers – classic Philly soul ballads with booming reggae bass lines, but its appeal widened and this British reggae genre went from strength to strength and was adopted back in Jamaica by artists such as Sugar Minott. Female singers including Janet Kay, Carrol Thompson, the trio Brown Sugar (featuring Caron Wheeler, later of Soul II Soul fame) all had big hits. Winston Reedy, previously of the Cimarons, came good again with lover's tunes. Other UK stalwarts including Trevor Hartley, Vivian Jones and of course Maxi Priest would find their homegrown careers expanding and continuing into the 80's.
The turn of the decade saw British reggae much like its Jamaican counterpart shift again. This time to more deejay/rapper/MC orientated dancehall and raggamuffin styles. Sound systems were, and remain, the starting and focal point of new musical styles (just as nightclubs are for dance music) The eighties saw the UK scene dominated by one sound, in particular, Saxon Sound International – from here the "fast chat" MC style was honed by the likes of Smiley Culture, Papa Levi and Tippa Irie. Maxi Priest also started on Saxon – all would see their careers progress from their Sound system beginnings.
UK grown labels like Fashion and Mad Professor's Ariwa would showcase these talents. As the 80's went into the 90's more MC's came through, notably General Levy and Apache Indian. UK dub masters like Mad Professor and Adrian Sherwood continue to make excellent roots dub and to revive and promote everything cultural about reggae The UK now leads the world in heavy dub. The Mighty Jah Shaka has never gone away and sound systems like Channel One, and Abi Shanti still fill dancehalls.
In the new millennia with the ongoing interest in all things drum and bass, whether dubstep, jungle or grime, Britain's love affair with what originated in those far-off, small, Caribbean Island continues. Roy Shirley, originally of the great rocksteady band The Uniques, settled in the UK from 1973, he had a record store in Stoke Newington. He features in a 1970's documentary Aquarius and sums up the music's vibe: "Reggae is a music that makes you want to stand up and dance, it's a mixture of rhythm, blues and spiritual sunshine."
Format:
UK English