Agent Double-O-Soul: Making Contact With The Great Edwin Starr
Charles Edwin Hatcher, born on January 21, 1942 in Nashville, is affectionately remembered by everyone who ever heard or met him as Edwin Starr.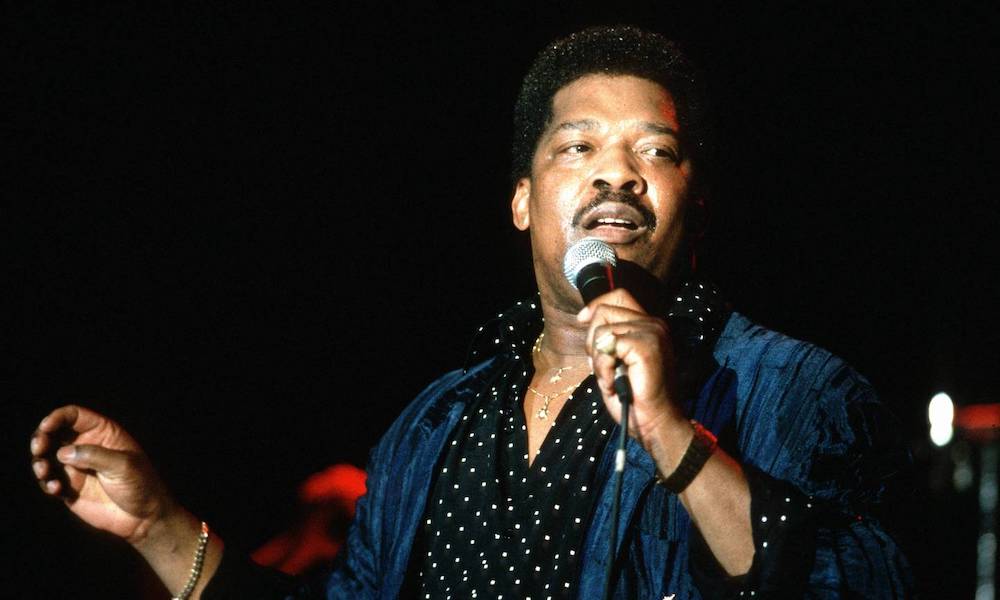 Probably one of the most underestimated soul singers, and certainly one of the nicest guys in the business, was born Charles Edwin Hatcher on January 21, 1942 in Nashville. He's affectionately remembered by everyone who ever heard or met him as Edwin Starr.
Educated in Cleveland, he moved to Detroit after his military service, and had his change of name suggested to him by Don Briggs, the manager of the Bill Doggett Combo, with whom he sang. Edwin signed to Ed Wingate's Ric-Tic label, a smaller soul outlet bravely providing some competition for Motown. They created the landmark singles "Agent Double-O-Soul" and "Stop Her On Sight (S.O.S.)," which put Starr's name on the national and international map and showcased his exhilaratingly soulful vocal delivery.
They also put his name under the nose of Berry Gordy, who bought out the Ric-Tic label in 1966 and gave Starr a much bigger platform for his talents. Even if he was never quite able to feel that he was dining at Motown's top table, Starr was a powerful presence in the company's roster, and was much admired overseas too, especially in the UK, where "Twenty-Five Miles" repeated its US Top 10 success.
Then came "War," the Norman Whitfield/Barrett Strong number that Whitfield produced by the Temptations for their Psychedelic Shack album. Gordy resisted public demand for it to be a single, for fear of its liberal lyrics upsetting the group's more conservative fans, whereupon Whitfield produced a new version with Starr. He owned the song, investing it with all the anger and frustration that the sentiment deserved. The result was a US pop chart-topper, and a No.3 ranking on both the R&B list and in the UK.
Far from a one-song wonder, Starr returned to the R&B Top 10 soon afterwards with the sequel, "Stop The War Now," and then with "Funky Music Sho' Nuff Turns Me On." But as the 1970s progressed, some more strong work at Motown found the going harder. He moved to the Granite label and then to 20th Century, where he joined that rare breed of veteran soulsters able to embrace the disco era, with the huge dancefloor and pop crossover favorite "Contact." The song had its biggest success, at No.6, in the UK, which by now was his adopted home.
Another UK top tenner followed with "H.A.P.P.Y. Radio," and even if there were no further major recordings, Starr's affable presence was never far from a stage or a studio. In 1999, attending a Bruce Springsteen concert near his Nottingham home in the English midlands, he was asked by The Boss to join him on stage for a version of "War." Further admiration came the following year from dance act Utah Saints, with whom he was featured vocalist on a remake of his old "Funky Music" single, which became a UK Top 30 hit.
Listen to the Motown Classics playlist.
Edwin passed away after a heart attack on April 2, 2003. Happily, he lived to see himself named as "All-Time Favorite Artist" in a poll of more than 20,000 Northern Soul fans in Blues & Soul magazine. Then, in the UK in 2014, "War" was voted in at No.9 in the UK poll and programme to find The Nation's Favourite Motown Song. He's missed and admired in equal measure.
Buy or stream The Hits of Edwin Starr.