Beck's 33-Minute 'Guilt' Trip
Co-produced with Danger Mouse, 'Modern Guilt' was Beck's shortest album to date, and it got straight to the point, with only two of the ten songs clocking in at more than four minutes.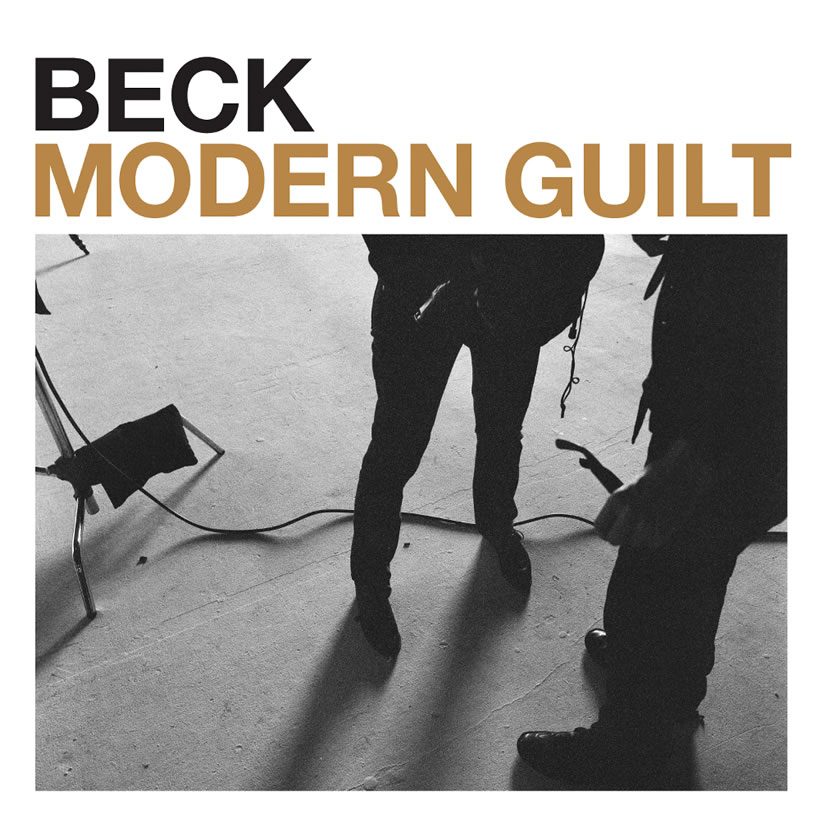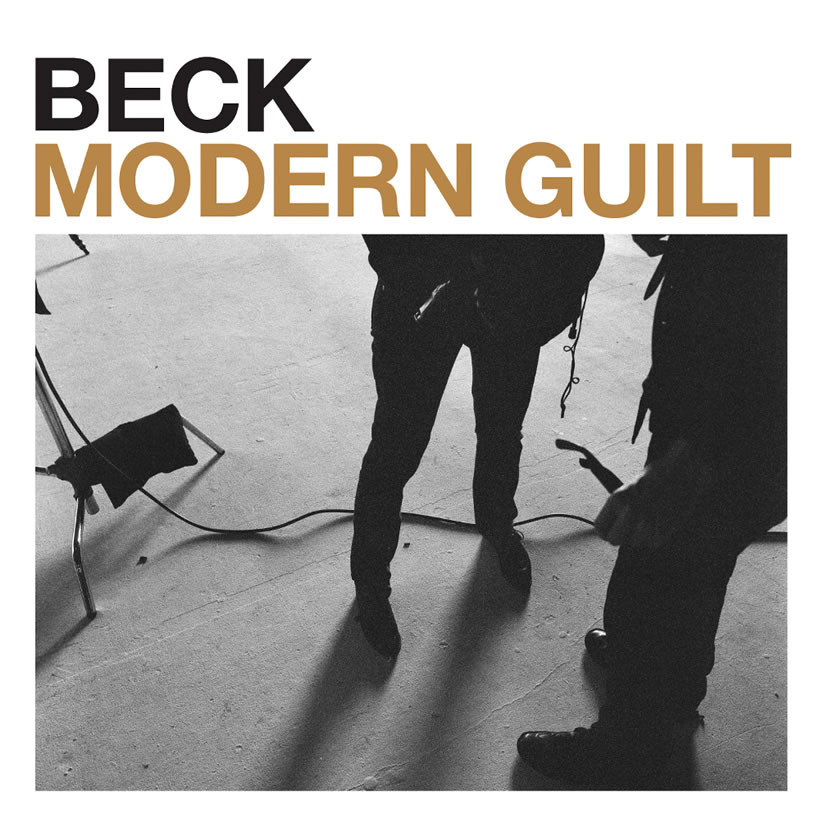 The interim single that bridged the two albums was the summer 2007 single 'Timebomb,' written with the Dust Brothers. The track, variously described as "playful" and "fun" by critics, inspired TV producers to programme it in such series as 'True Blood' and 'Numb3rs,' and led to a Grammy nomination for Best Solo Rock Vocal Performance.
At just 33 minutes, Modern Guilt was Beck's shortest album to date, and it got straight to the point, with only two of the ten songs on the regular edition clocking in at more than four minutes. Beck's new partner in this concise new enterprise was Danger Mouse, aka writer-producer Brian Burton, the man described by one magazine as the "hip-hop head case."
Burton had marked Beck's card with his incisive and inventive work both as a producer and an artist, in a resumé that already included undertakings as wide-ranging as albums by Gorillaz, the further Damon Albarn spinoff The Good, The Bad & The Queen and Sparklehorse, not to mention his own hugely successful group, Gnarls Barkley.
That duo, in which he starred with vocalist CeeLo Green, had weighed in with the 2006 debut album St. Elsewhere, the hits on which included 'Crazy,' which became one of the biggest singles of the century to date. Early in 2008, Gnarls Barkley released the follow-up album The Odd Couple, and then Danger Mouse turned his attentions to the new Beck project.
Beck would describe his collaboration with Burton, whom he knew via his band's work with Gnarls Barkley, as the most intensive of his career. "It was like trying to fit two years of songwriting into two and a half months," he told Rolling Stone.
"I know I did at least 10 weeks with no days off," he went on, "until four or five in the morning every night." Burton, for his part, said of the driven Beck: "He's like a machine. I always got tired before he did. I stayed pretty late, but I'd usually hear the next day how late it went."
But the sessions were also hugely fruitful, with Danger Mouse's production lending a patina of electronica to new Beck songs with strong shades of 1960s pop psychedelia about them. 'Walls' added a mildly Middle Eastern exotica to its modern beats and featured vocals by Cat Power.
Modern Guilt was introduced by the single 'Chemtrails,' described by British newspaper The Observer as a cross between the Beatles and My Bloody Valentine, and delivered by Beck in falsetto. The non-album 'Vampire Voltage No. 6' was on the b-side of a limited edition seven-inch edition.
Beck had continued to tour The Information into 2007, travelling to Sydney and Australia's Gold Coast with the V Festival in the spring and travelling on to his old stamping ground of Japan for a number of shows. When he got back to the stage in 2008, it was just as Modern Guilt was about to drop, as he and the band worked their way back in with three live dates at The Echo in Los Angeles.
These shows gave Beck the chance to work several numbers from Modern Guilt up to speed, including 'Gamma Ray,' 'Replica,' 'Profanity Prayers' and the title song. A summer of European festival shows and concerts ensued, including his only UK festival appearance of the year at Wireless in July, before a North American run from August through into October.
Wireless had Beck second on the Friday bill headlined by Morrissey, with other acts such as The National, Siouxsie, Dirty Pretty Things and the New York Dolls. "Dressed in black," reported the NME, "the artist barely said a word to the audience but still brought out his biggest hits, including 'The New Pollution,' 'Loser', 'E-Pro' and opener 'Devil's Haircut.'"
Even as that took place, Hansen was developing the idea he had explored in the lead-up to the 2006 release of The Information, when he teased the album's release with a series of video posts on his website and elsewhere. This time, between July and September, his site played host to a weekly sequence of unplugged performances of the new Modern Guilt material by Beck and his band.
Modern Guilt, released on Beck's 38th birthday, July 8, peaked at a robust No. 4 on the American chart. In the UK, it achieved something that Beck had never done before, when it debuted at No. 9 to become his first-ever top ten album there. Come year-end, the record was sitting comfortably inside Rolling Stone's list of the top ten albums of 2006.
SPIN admired the record's "eerily soulful psychedelic rock, as focused as it is trippy, with the meditative nuance of 2002's Sea Change. Modern Guilt conveys the formerly campy enfant terrible's sincere fear of having no place in present times.
"Lead single 'Chemtrails' uneasily marvels at the beauty of jet-engine exhaust, creeping from slow burn to shoegaze as he sighs 'That's where we'll be when we die in the slipstream.' On the title track, Beck trolls the lonely Big City over anxious drum'n'bass beats."
Slant noted Beck's darker lyrical mood on the album ("I don't know where I've been/But I know where I'm going/To the volcano/I don't want to fall in though," he sang on 'Volcano'). The magazine observed that the ten brief tracks "prove that he's almost always more interesting when he's not having fun."
The questioning nature of the album didn't go unnoticed by Rolling Stone, whose Melissa Maerz commented: "'Modern Guilt finds him questioning what the soul is made of, wondering if his prayers can be answered and generally putting himself through the karmic rehab required for understanding the Supreme Being."
"In a scant 30-plus minutes," concluded SPIN, "Modern Guilt modestly proves that it's still restlessness, both artistic and personal, that drives the only living boy in Los Angeles." That restless spirit would lead Beck to further innovations and, ultimately, to the triple Grammy-winning success that will conclude our series.
Format:
UK English