'One Foot In The Grave': Beck's Non-Conformism Remains Undiluted
The 'One Foot In The Grave' album contained plenty of evidence that Beck Hansen's non-conformist tendencies were undiluted by his new-found notoriety.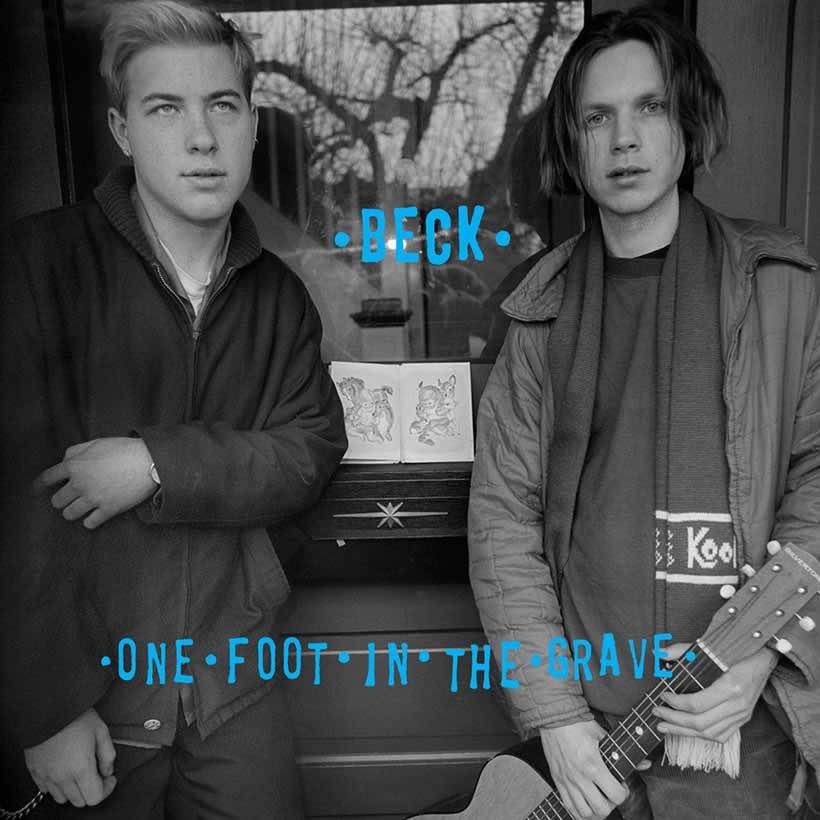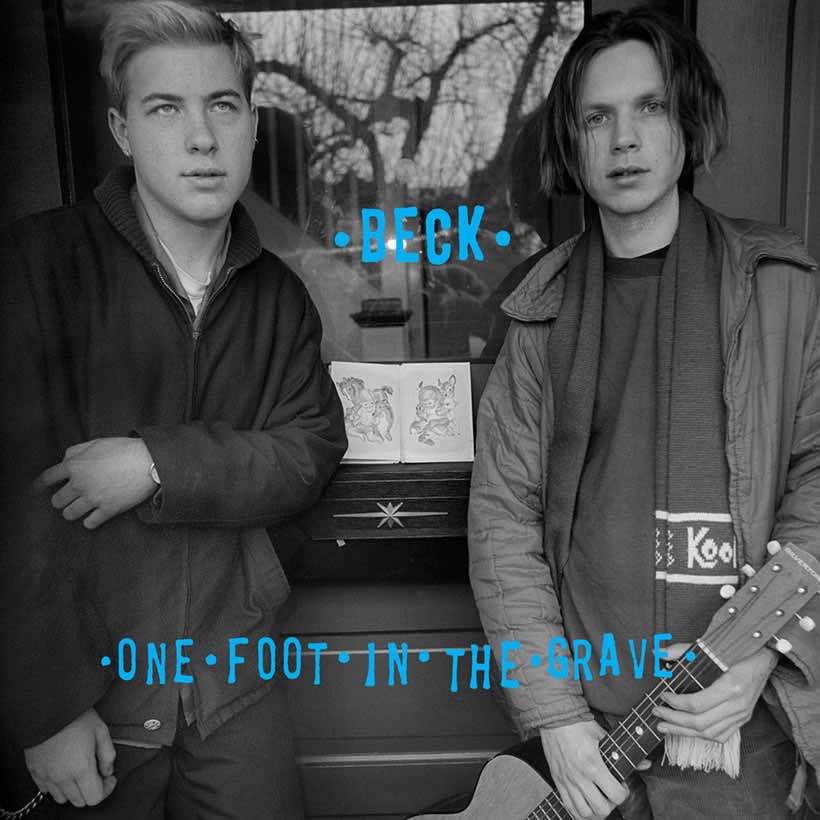 Not many artists, after serving their do-it-yourself dues and making a huge breakthrough to a wide audience on a major label, would choose to detour back to the indie sector. But then there aren't too many artists with the single-minded resolve of Beck Hansen.
At the end of June 1994, Hansen's DGC/Geffen debut album Mellow Gold was still riding the top 100 of the Billboard chart, already certified gold, as was its signature track "Loser." But Beck's singular approach to staying in touch with his creative centre and his self-sufficient instincts was to have negotiated a deal with Geffen that allowed him to go back and release his next album via another independent company.
Beck's Cash connection
As Mellow Gold was released, and with this next project soon to follow, Beck played at the 1994 South By Southwest Festival in Austin, Texas. There, as recorded for visual posterity, he opened a show at Emo's for the keynote speaker of that year's SXSW, Johnny Cash. Little did either of them know that a song Hansen had just released, "Rowboat," would two years later get the Man In Black treatment on the second of his American Recordings album series with Rick Rubin, Unchained.
Beck had recorded the One Foot In The Grave album before the release of Mellow Gold. That had itself arrived only a matter of days after Stereopathetic Soulmanure landed on the Flipside label. For One Foot In The Grave, the latest in a series of associations with small, autonomous labels was with the Olympia-Washington based K Records, who would later be a vital cog in the early development of Built To Spill and Modest Mouse.
K was the work of Calvin Johnson, the frontman of lo-fi pop outfit Beat Happening, who was hands-on with Beck's new release in every sense: he produced One Foot and recorded it at Dub Narcotic, the studio facility in Johnson's own basement.
The album contained plenty of evidence that Hansen's non-conformist tendencies were undiluted by his new-found notoriety, in tracks with such titles as "Cyanide Breath Mint" and "Asshole." But it also provided further proof of his abilities as a latter-day troubadour with strong roots in the American folk heritage that often evoked the spirit of a Seeger or a Guthrie.
The opening "He's A Mighty Good Leader" was an acoustic guitar-driven piece most closely associated with blues trailblazer Skip James' 1931 version. The ensuing "Sleeping Bag" had a lazy vocal delivery that matched the languid bluesiness of its construction, but underneath the layers of alternative presentation, it showed how a songwriter of substance and discipline was bedding down.
The edge of disconcerting
But, as always, he stood just on the edge of disconcerting. "Definitely this is the wrong place to be/There's blood on the futon," he sang mysteriously, in "Cyanide Breath Mint." "Burnt Orange Peel" had more to do with post-punk electric distortion, but when the title track from One Foot In The Grave became available in the album's reissue, you could almost see Beck stomping the floor and working his harmonica on some street corner for change.
The original 16-track, 37-minute version of the album that was released in 1994 was augmented in Japan by three bonus tracks, which then came out on a seven-inch US single on K Records the following year. These were the quietly strumming "It's All In Your Mind" ("well I cannot believe you've got a devil up your sleeve,") the equally alt-folky "Feather In Your Cap," and "Whiskey Can Can," with its subtle electric guitar textures. "It's All In Your Mind" would make a comeback in a new version on 2002's Sea Change.
It wasn't until 2009 that a substantially extended version of One Foot In The Grave appeared on Beck's own Iliad label (those indie instincts, again), doubling the original running time and taking the running order to 32 tracks. Producer Calvin Johnson and another collaborator, Sam Jayne, contributed co-writing duties to a handful of the material; both sang backing vocals, among the half-dozen musicians who played on the project.
'Beck was a subversive folkie'
When the extended One Foot appeared, after the album had been out of print for four years, reviewers had the benefit of looking back on it through the prism of Beck's already expansive oeuvre. "Before he was a midnight vulture or a guero preaching the gospel of Latin groove music," said Mark Kemp in Rolling Stone, "Beck was a subversive folkie, inspired equally by Sonic Youth and Mississippi John Hurt.
"Its crudely recorded ballads and occasional bursts of gnarly distortion are clear precursors to the beats-based folk-hop of 'Loser,'" continued the review. "Two of its songs remain early Beck classics: the self-deprecating 'Asshole' and the haunting 'Hollow Log.'"
'Beck, rustic'
Mike Powell, reviewing the reissue for Pitchfork, added: "This is Beck, rustic. The guitars are not entirely in tune. His voice, removed from the matrix of samples and syncopations, sounds nasal and naïve. But his worldview — really, what made him something much bigger than a novelty act — is beautifully articulated."
Like Stereopathetic Soulmanure, released on the very eve of Beck's arrival in the spotlight with Mellow Gold, the One Foot In The Grave set didn't make the US album chart, even as the major label title continued its run there. The artist was retaining the persona that he had established with his lo-fi releases — but, as we learned over the years to come, that's something he has continued to embrace, even after more than 20 years in the supposed mainstream.
That's not to say that One Foot was not a steady seller. By 2013, Billboard was reporting that the album had sold a sturdy 168,000 in the US alone, and Soulmanure another 146,000. They were part of a running sales total, for his album catalogue in America to that point, of some 7.5 million.
'It's always been real hard for me'
Back in 1994, as "Loser" swept all before it even while Beck was clinging to his indie moorings, he was struggling to understand his new notoriety. In July, he was on the cover of SPIN magazine, telling the magazine's Mike Rubin: "I've always tried to get money to eat and pay my rent and shit, and it's always been real hard for me," he said. "I've never had the money or time to slack.
"All the shit that's happening to me now is totally insane, because if you ask anybody that knows me, they'd tell you I've had the worst fucking luck. This is all an avalanche of confetti and balloons and kazoos. Before, the party was just an empty room with a bare light bulb on the ceiling. It was pretty bleak."
Stepping beyond North America
In August, in what had already been his busiest year for live work, Beck played his first shows outside North America, when he embarked on a major tour of Australia, which then moved to New Zealand, the Philippines, Hong Kong and Japan.
Listen to the best of Beck on Apple Music and Spotify.
After more shows in the US and Canada, November brought his first European tour, including a London show at the Astoria. It would be 1996 before he was on record again, but when he returned, it was with the biggest-selling album of his career.
Buy or stream the deluxe reissue of One Foot In The Grave.