Beck Takes A Bow On Cassette With 'Golden Feelings'
It's only fitting that one of the coolest careers in recent music history should have its beginnings in a super-rare underground recording.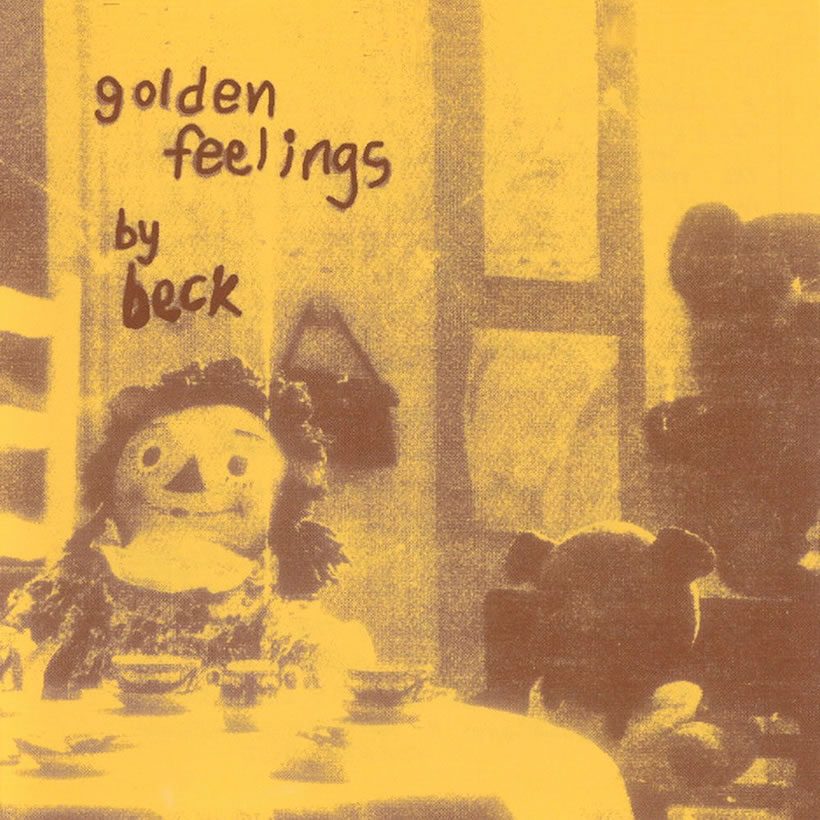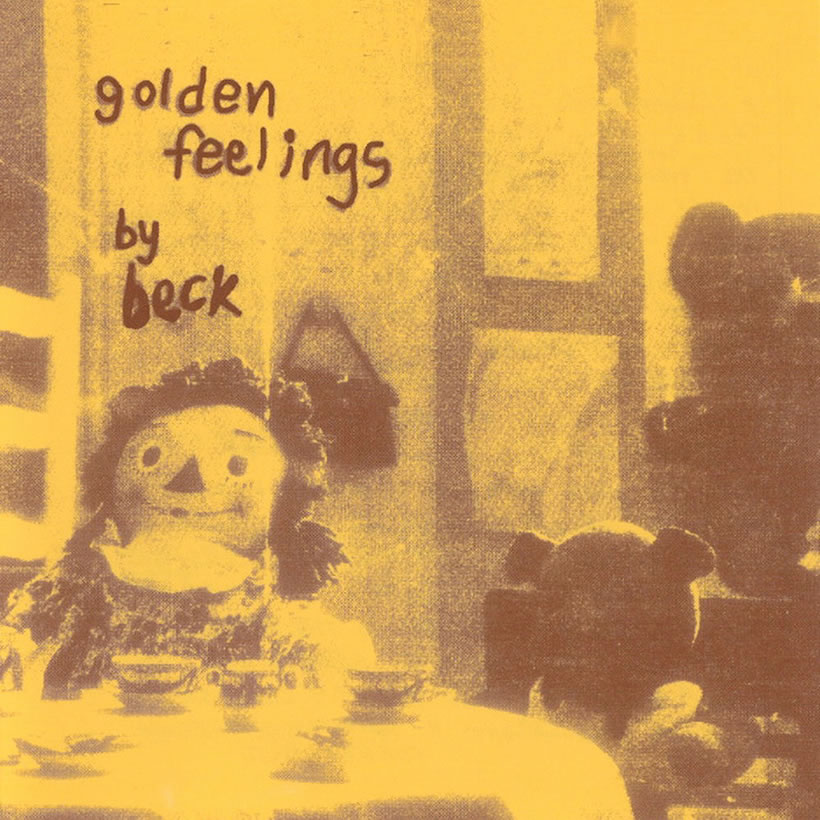 It's only fitting that one of the coolest careers in recent music history should have its beginnings in a super-rare underground recording. Beck Hansen made his debut on cassette in 1993 with a project that was less an official album statement and more a home recording experiment. Either way, to those that were lucky enough to hear it, it advertised a truly original talent. As uDiscover's album-by-album Beck series goes back to his recording origins, this is the story of Golden Feelings.
Hansen, born in Los Angeles, had spent a couple of winters on the east coast, feeling his way around the anti-folk scene in New York before returning home in 1991. He was almost fated to pursue a creative route, born to parents who were both steeped in artistic endeavours, even if they split when Beck was only ten.
His mother Bibbe Hansen was a performance artist, singer, actress and Andy Warhol collaborator; his Canadian father David Campbell a much in-demand composer and arranger who played on Carole King's Tapestry and, even by the early '90s, had done album arrangements for scores of esteemed releases by the likes of Cat Stevens, Art Garfunkel, James Taylor and Jackson Browne.
Having dropped out of high school and been rejected by a performing arts school, Beck took it upon himself to make his own performance art. He immersed himself in music, from the blues of Son House to the troubadour introspection of Bob Dylan and on to the fierce modern rock of Sonic Youth. His personality was as highly individualistic as his music, his live performances never less than eventful and his recordings often unsettlingly experimental.
So it was when, at the age of 22 and via the Sonic Enemy label, Beck set loose 42 minutes of the most singular, non-conformist sonic exploration work of 1993, or any year within touching distance. Golden Feelings was an arresting collage of ideas, a type of musique concrète for the slacker generation by an untethered spirit who would soon become a hero by pronouncing himself a loser.
Varisped vocals and backward tapes did battle with cut-and-pasted audio scraps, weird, dissonant effects and deranged screams, in an oddly involving and darkly humorous excursion to Dystopia. It was anarchic and sometimes not entirely listenable, but the contents of that lowest of lo-fi cassettes were nonetheless compelling.
From the opening off-kilter peculiarities of 'Fucked-Up Blues' to the closing 'People Gettin' Busy' (via confessional titles like 'Soul Sucked Dry' and 'Will I Be Ignored By The Lord'), there was barely a second of Golden Feelings that didn't set the limitations of the traditional rock framework on their ear.
The album included the first version of 'Totally Confused,' which Beck would re-record for the B-side of 'Beercan,' one of the singles from his 1994 major label debut Mellow Gold. It also had the original 'Motherfukka,' which also reappeared on that later release, spelt 'Mutherfuker.' Allmusic went on to say that Golden Feelings "documents his genius in embryo."
In New York in April 1994, at the now long-closed club the Grand, in the East Village, Beck opened for the famous stunt showman Evel Knievel. "The Greatest Daredevil Alive!" shouted the poster. "Speaking and showing films of his greatest stunts." Acknowledging the date, it went on "No foolin'! April 1… musical guests Beck and That Dog."
The stuntman, by then 55 years old, was giving what MTV later described as a "multi-media meditation," an undoubted attraction in its own right, in a setting that he evidently approved of. Mr. Knievel reassured one interviewer: "The young people that are here, judging from their attitude, I think are people that care, and have a sense about themselves, and that are real good-thinking, strong-thinking, good, moral human beings."
But Hansen was by now the name on many lips with 'Loser,' and for many the main attraction of most bizarre of double bills. Via its initial release by Bong Load Custom Records, only a month earlier, the track was already beginning to win support among adventurous modern rock radio programmers. Nevertheless, an MTV report suggests that he chose not to speak to the media at the improbable event.
One fan who was there remembers Beck smashing his guitar up on stage before he had even played a note. When he and his band finished their set, a screen was lowered and a compilation of Evel's most celebrated jumps was screened. When it was raised again, there was the hero, standing at a podium wearing a red, white and blue leather suit and cape. Beck, meanwhile, was back at the merch stand, selling out all his copies of Golden Feelings.
To Beck's considerable annoyance, Sonic Enemy would reissue Golden Feelings on CD, without his agreement, in mid-1999, attempting to make the most of their early involvement with an artist now widely known and respected. The label then held the presses with only 2,000 discs manufactured. They became highly collectable rarities, just as the original cassette had.
Back in his significant season of 1993-94, Beck had another independent statement to make just before his major label debut. We'll cover that release, Stereopathetic Soulmanure, in our next instalment.
Format:
UK English