Beck's Sophomore 'Soulmanure'
Stereopathetic Soulmanure saw Beck going backwards to move forwards. The album contained 26 titles, some extensive, some mere snippets, that he had recorded over a five-year period beginning in 1988.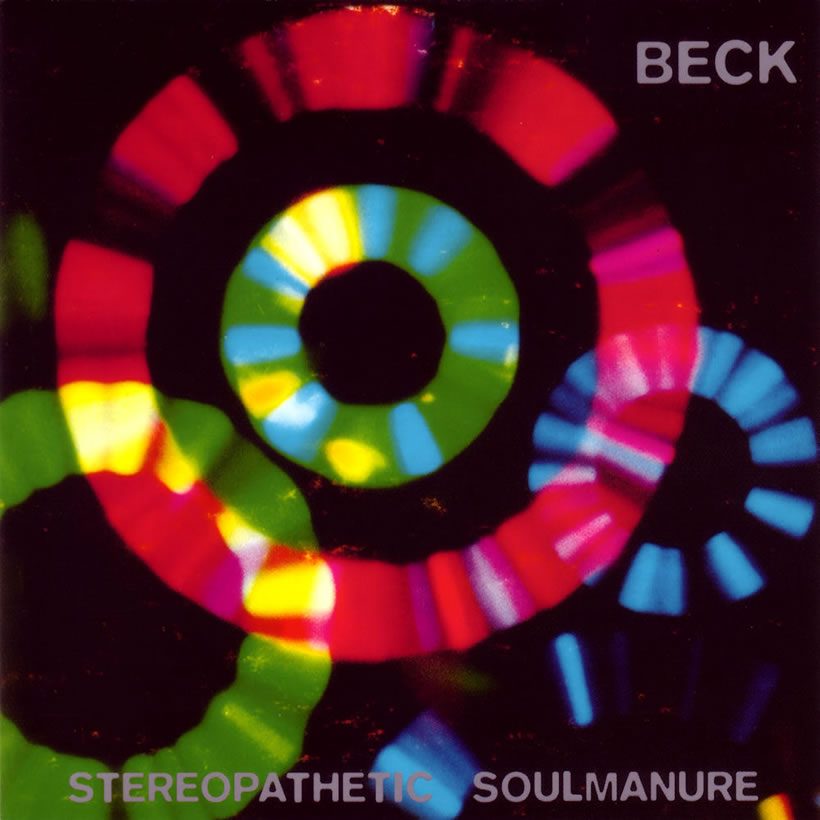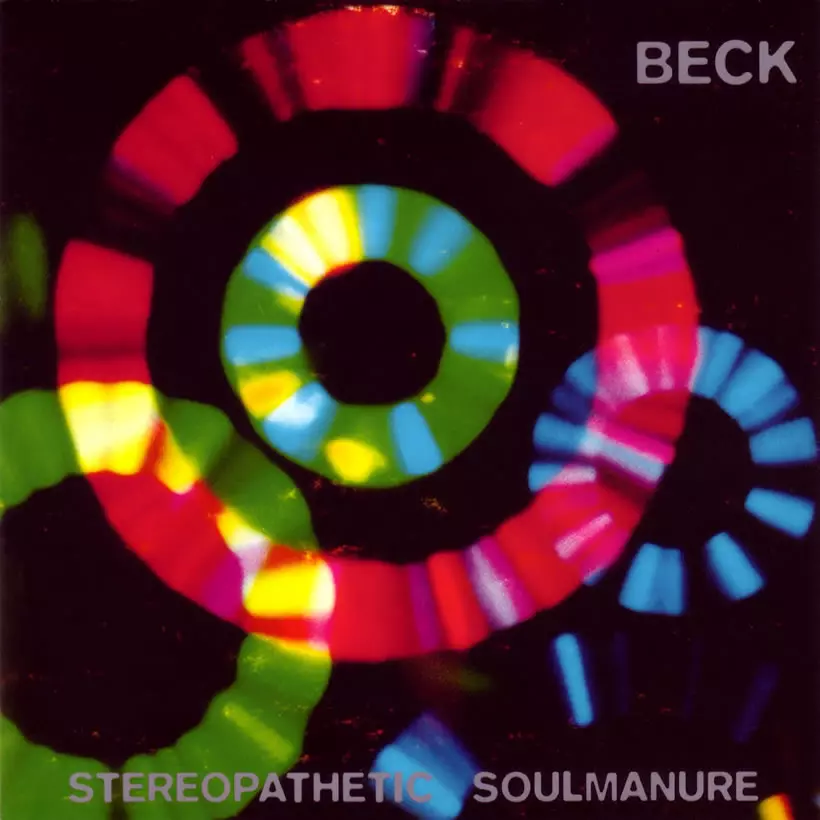 Almost a year elapsed in between Beck Hansen's album debut — or to be more exact, his home-made cassette debut — and his second independent offering, Stereopathetic Soulmanure. But the gap between that set and his first major label release was precisely one week.
uDiscover's album-by-album series on Beck's studio releases thus arrives in February 1994, with the sonic adventurer now 23 years old. After the extremely limited edition appearance of that Golden Feelings tape in March 1993, he had lately hooked up with the Fingerpaint label for his first EP release, 'A Western Harvest Field By Moonlight,' early in 1994.
The format that time was vinyl, and an initial run of 3,000 ten-inch discs which, with subsequent repressings, climbed to 7,000. The cover art theme was hay bales, but each disc came with a unique fingerpainting by Beck and his friends. The audio theme, meantime, was another experimental cut-and-paste, hand-crafted via tape recorder. Titles included 'Mayonnaise Salad' and 'Styrofoam Chicken.'
When the longform Stereopathetic Soulmanure followed hard on the heels of the EP, it saw Beck going backwards to move forwards. The album, this time on the Flipside label, contained 26 titles, some extensive, some mere snippets, that he had recorded over a five-year period beginning as early as 1988, when he was just 18.
The 48-minute adventure opened on a deep-south, bluesy riff which quickly gave way to grungey distortion and unhinged screaming, appropriately enough for a track titled 'Pink Noise.' Its subtitle, 'Rock Me Amadeus,' drolly referred to Austrian star Falco's massive international pop hit of 1986.
Then came perhaps the first concrete proof that Beck was soon to opt for a more structured approach to his studies, to huge effect. The second track on the Stereopathetic Soulmanure record was 'Rowboat,' a rather charming mid-tempo piece with a traditional country flavour, greatly enhanced by the pedal steel of Leo LeBlanc. He was much in demand for his playing, also on dobro, on records by John Prine, Jerry Jeff Walker and other troubadours. Sadly, he died a year later, in his mere mid-50s.
The credentials of 'Rowboat' as a piece of bona fide Americana received a ringing endorsement a couple of years later when Rick Rubin, a fellow frontiersman of Beck's if ever there was one, picked up on it and brought it to the attention of none other than Johnny Cash. The Man In Black recorded the song as the opening track of the second in his series of albums produced by Rubin, Unchained.
Back on Stereopathetic Soulmanure, the ensuing 'Thunder Peel' was, like some songs on Golden Feelings, a piece that Beck would revisit once he had signed to Geffen, recutting it for 1996's Odelay. That recording saw the light of day on the album's 2008 deluxe edition.
In another preview of his future, Stereopathetic Soulmanure also contained a track that would combine the futuristic with the time-honoured. 'Waitin' For A Train'' was an all-too-brief, minute-long interpretation of a pre-World War II hit by the Singing Brakeman of Mississippi himself, Jimmie Rodgers, but it began in another galaxy.
"I'm an alien from another sphere," declare Ross Harris in the spoken word introduction. "The thing I like about the earth is the range of colours, fantastic to mundane. Brilliant to dull. As I was penetrating the ozone, I perchanced to notice the orange peel-like quality of the light playing upon the ocean. I've got to go right now, somebody is videotaping me in my spaceship." It was an excerpt from 'Normal,' a film by Steve Hanft, who like Harris is a longtime Beck collaborator.
There are countless other pleasures to be gleaned from the album, from the wonky guitars of 'The Spirit Moves Me' to the acoustically-inclined (and not a little bluesy) 'Crystal Clear (Beer)' and markedly catchy 'Puttin' It Down.' While there is an alt-folk ambience to the work, Beck often wears his foot-stomping, harmonica-fuelled blues and acoustic country influences far more openly here, and opens the door to his soon-to-be-realised commercial potential.
At the same time, he espouses the alternative edge that was, by now, turning the newly-reissued 'Loser' single into the slacker anthem we soon all knew, even if that song was not part of this set. There is even an eerie classical tone about 'Aphid Manure Heist,' while elsewhere, for example on 'Today Has Been A Fucked Up Day,' varisped vocals set an otherwise conventional song structure just the right amount off kilter.
Precisely one week after the release of Stereopathetic Soulmanure, Beck was officially a major label artist, as 'Loser' continued its progress and the Mellow Gold album marked his materialisation in a much wider musical landscape.
Format:
UK English