'Midnite Vultures': Beck Marks The Millennium With Cut 'N' Paste Hip-Pop
When 'Midnite Vultures' made its debut in late 1999, Beck described the album as the real follow-up to his 1996 landmark 'Odelay.'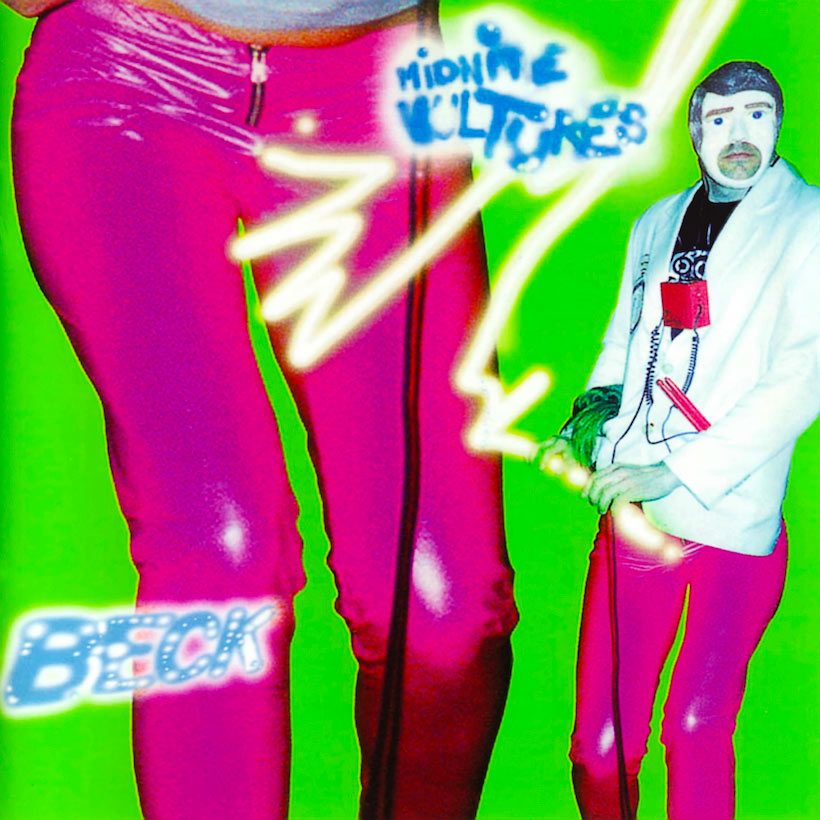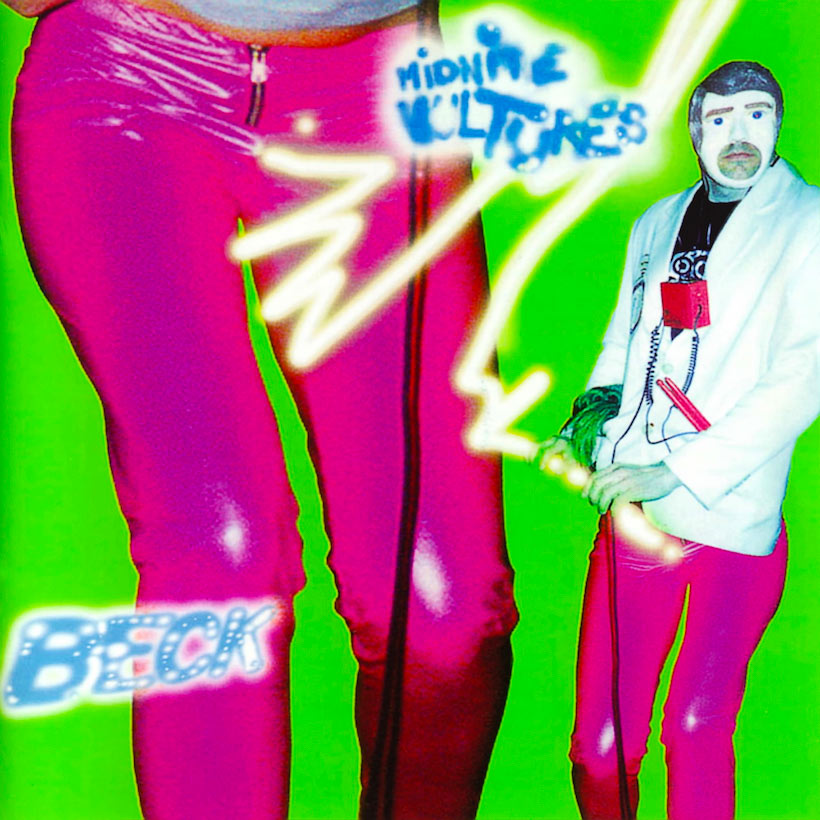 To say that Beck Hansen was in productive form in the final stages of the 20th century would be an understatement. He followed November 1998's Mutations, an album whose release he had opposed, with a new year return appearance on Saturday Night Live, another tour of Japan in April and then two shows at the Wiltern Theatre in Los Angeles.
Then came Midnite Vultures, released on November 23, 1999 and the next record in an album-by-album account of Beck's recording career — by the man that one reviewer would later call "the king of cut 'n' paste hip-pop."
Variety's take on the first, near-two-hour performance at the 2300-capacity Wiltern was typically positive. "Beck visited his tender, folky side – as also recently expressed on his 1998 Mutations album –with a low-key, mostly hip-hop-free performance that, despite all its obvious musical references, was utterly without irony," wrote Troy J. Augusto.
"Backed by a group that included his usual concert band, as well as small string and horn sections, Beck and his oft-present acoustic guitar sang sad, yet hopeful, songs that were far more revealing lyrically than his more popular alternative-rock material."
That show saw Beck and his band using such instrumentation as pedal steel guitar, sitars and trombone, while he revisited earlier days for an unaccompanied rendition of "Girl Dreams," from 1994's K Records release One Foot In The Grave. "This is the beginning and the end of the Mutations tour, this weekend," Beck told the L.A. audience that night.
He wasn't joking, either. His next album was already burning a hole in his pocket. Self-producing, with the exception of two tracks in collaboration with the Dust Brothers, Beck had started recording at Soft Studios in June 1998, well before the release of Mutations.
A true sequel to a landmark
That album was the subject of lawsuit and countersuit during 1999, with Beck declaring that it was released without his consent. Just 12 months after it came out, Midnite Vultures made its debut, described by Beck as the "real follow-up" to his 1996 landmark Odelay.
Those legal matters were settled out of court, and the artist himself played them down when he spoke to Billboard. "There are all kinds of weird legal things in the contract," he said, "but it wasn't a battle. It was more like paperwork and formalities that needed to get sorted out."
Along with the Dust Brothers, other familiar cast members contributed to the sessions, including his father David Campbell, Roger Manning, Justin Meldal-Johnsen and Joey Waronker. There were also some fascinating cameos that bridged the Atlantic. Beth Orton supplied some backing vocals and, on "Milk and Honey" (a track that typified the album's experimentally electronic backdrop), there was an electric outro by British guitar figurehead Johnny Marr. Other tracks such as "Peaches & Cream" and "Debra" invited positive comparisons with Prince.
Setting the tone and announcing the new album's arrival was that first single "Sexx Laws," an irresistibly swinging, horn-laden track with delightfully incongruous, low-key pedal steel and banjo decorating its choruses. Its suitably bizarre video, directed by Beck himself, featured Jack Black, and Stereogum observed that it featured "two of the more inspired video moments of the last twenty years: the kitchen appliance orgy, and the Mighty Morphin Power Rangers-style ninja/robot orgy."
Beck - Mixed Bizness (Official Music Video)
Somewhat surprisingly, as one of Beck's catchiest singles, "Sexx Laws" didn't make the US pop chart, even though it was a fair-sized success at modern rock radio. But it was a Top 40 single in the UK, already his eighth such entry, and was followed by a ninth the following April, with another release from the album, "Mixed Bizness." Fully 15 years after the appearance of "Sexx Laws," in 2014, the New Musical Express would place it at No.260 in its list of Greatest Songs of All Time.
Commercially speaking, Midnite Vultures may not have scaled some of Beck's previous heights, but it debuted inside the US Top 40, just after it had opened in the Top 20 in the UK, France and Canada (curiously, at No.19 in all three countries). The album took a mere six weeks to be certified gold in America by the RIAA.
Stepping out of the alternative world
"When you have an artist who makes great records like Beck does," Interscope/A&M/Geffen label group president Tom Whalley told Billboard, "that artist can do almost anything. I see Beck building on his audience and finding ways to step out of the alternative world without compromising his credibility."
By the time Midnite Vultures was released, PolyGram had merged with Geffen's parent company, Universal Music, and some of the Geffen staffers who'd worked Beck's earlier releases were gone. Unsurprisingly, he didn't lose focus. "It's strange to work with different people now," he said in that Billboard interview, "but I've always operated independently from the record company. They're not involved with the creative process of making my albums."
Beck - Nicotine & Gravy (Official Music Video)
As ever, he was among friends in the music press. "For all Beck lifts from the seventies, the album never sounds like a period piece," said Rolling Stone. "There's always something extra in the mix, stray elements that are both goofy and strangely apropos." MTV advised: "Think of this sultry record as the night to Odelay's day."
Listen to the best of Beck on Apple Music and Spotify.
Beck took Midnite Vultures into the 21st century, touring it extensively around North America in early 2000 and then in Europe, including a Wembley Arena date in London. Next time, we'll find out how he then embarked on another sea change.
Buy or stream Midnite Vultures.