'Guero': Beck's Stylistic Wanderlust Continues
You never know which version of Beck is coming next, and one of the many landmarks that got him here is the sixth full-length studio album.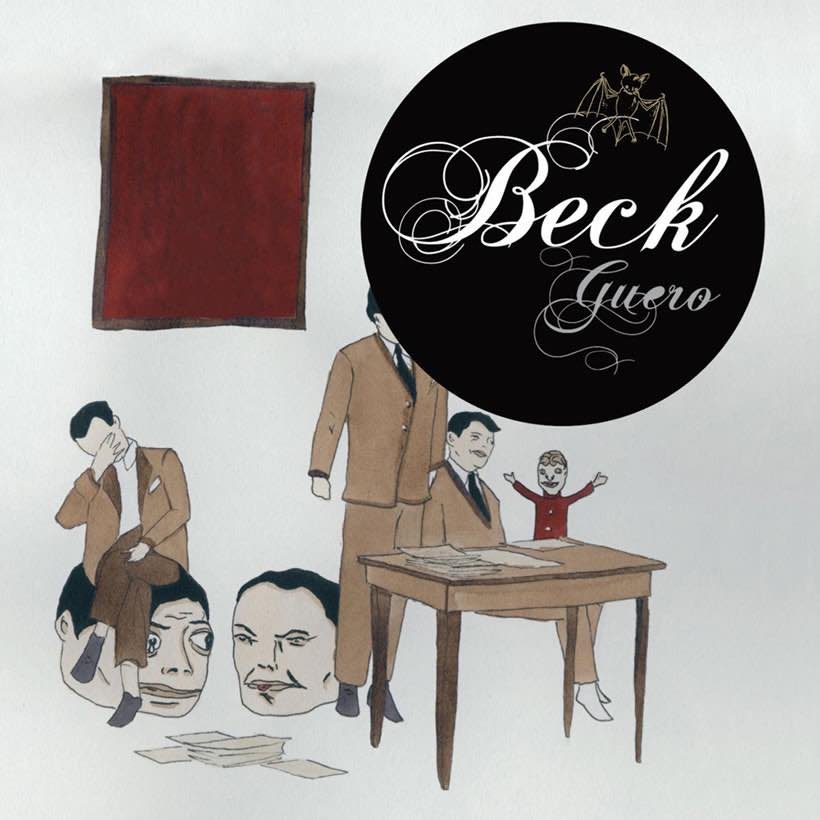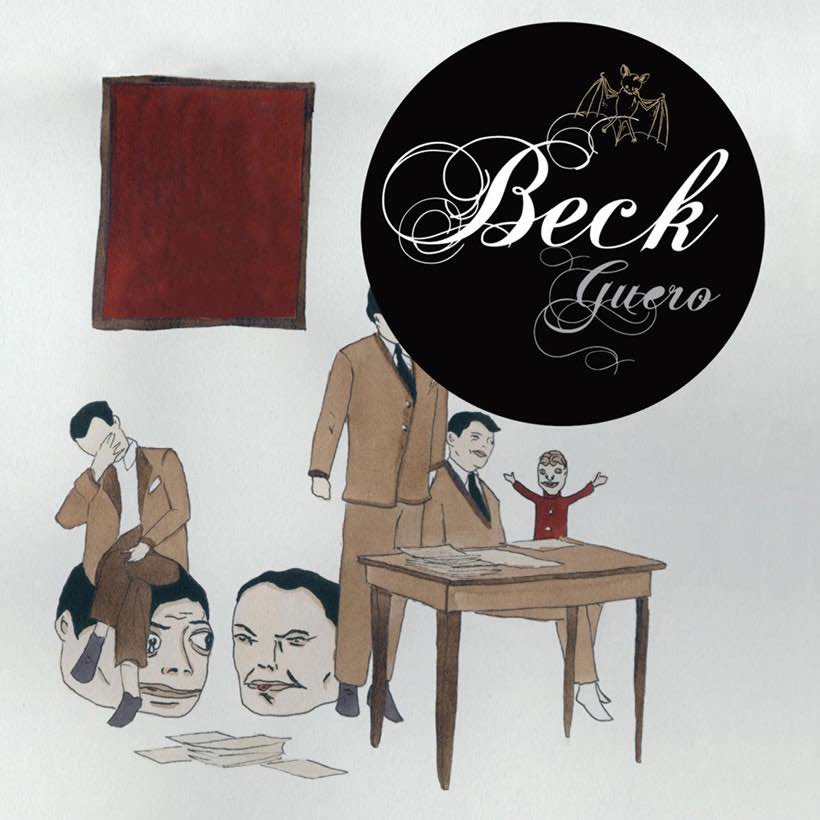 Beck is among that handful of artists still reaching for new artistic heights more than 25 years into their career. Quite simply, you never know which version of Beck is coming next, and one of the many landmarks that got him here is the sixth full-length studio album which was released on March 29, 2005, Guero.
To this day, the record remains the artist's highest-ranked album on the Billboard 200, where it debuted at No.2. It arrived some two and a half years after the emotionally introspective Sea Change, Beck's second collaboration with British producer Nigel Godrich. After that, a line was drawn in the sand: now he was ready for another musical shift of gears, and for something that sounded both gregarious and grown-up.
On an album released when Beck was 34, the new direction took him back closer to the sound of his multi-platinum 1996 release Odelay, but now with a more mature outlook and a compelling sense of perspective. It featured the vital contributions of the Dust Brothers, both as co-producers and co-writers of much of the material, including all three of its singles, "E-Pro," "Girl," and "Hell Yes" (which featured a spoken cameo by actress Christina Ricci).
Jack White weighed in on bass on "Go It Alone," which he co-wrote, and Beck's father, the distinguished string arranger David Campbell, was again on board. So, as usual, was Roger Manning, well-known to fans of melodic American rock as a co-founder of Jellyfish and Imperial Drag, and a member of Beck's band to this day. Tony Hoffer, who had co-produced 1999's Midnite Vultures with the Dust Brothers, Mickey Petralia, and Beck himself, was back on the production team.
The presence of the Dust Brothers as Beck's chief collaborators on Guero helped underpin the work with modern rock beats. The "brothers," the duo of E.Z. Mike (Michael Simpson) and King Gizmo (John King), co-wrote all but two of the tracks, which Hansen composed alone. The same combination had worked together to great effect on Midnite Vultures and on that Odelay set, Beck's 1996 Grammy-winner as Best Alternative Album.
The robust riffing of the opening track "E-Pro," with its sample of "So What'cha Want," from the Beastie Boys' seminal 1992 release "Check Your Head," sent a clear message about Beck's new mood. Its reward was a No.1 berth on Billboard's Modern Rock Tracks chart, his first time in that hot seat for 11 years. "Que' Onda Guero" — affectionate Mexican slang for "what's up, blonde boy" — mined a South American groove that was never far from his lexicon.
The near hour-long LP featured other such varied delights as the Eastern-leaning "Missing," and some tracks to remind us that, alongside the lifelong influence of Mississippi John Hurt and Woody Guthrie, Beck was also a good old soul boy. "Earthquake Weather" featuring samples by the Temptations and Slave, while "Hell Yes" quoted the Ohio Players and Love Unlimited.
Second only to 50 Cent
Testament to the artist's continuingly cutting-edge appeal came when no fewer than five songs from Guero were selected to feature in the youth-oriented Fox TV series The O.C. The album sold a bounteous 162,000 copies in America in its first week, and it was only the continuing reign of rap king 50 Cent (in his fifth week on top with The Massacre, some 50,000 sales ahead) that stopped Beck from achieving a No.1.
Emphasising how Beck's popularity had now spread far and wide around the world, Guero hit the Top 5 in Denmark and Norway, the Top 15 in the UK and Australia, and made healthy chart showings everywhere from Finland to France. Guero went on to double platinum status in the US, and gold in Canada.
Beck toured the album extensively, both in the US and internationally, making early stops at the 02 Academy in Islington, north London and the Nouveau Casino in Paris. A Saturday Night Live appearance in April was followed by such festivals as Homelands and Hurricane, two further London dates in June at Hammersmith Apollo, more European festivals, and a North American tour that edged into the autumn.
'Album-to-album wanderlust'
"Beck's album-to-album wanderlust of styles and sentiments has never failed him," wrote Billboard in their review, "and Guero continues that history. Returning to the unflappable songwriting assistance and smoking beats of the Dust Brothers, Beck has left his previous album, the vulnerable Sea Change, to the tide and catapulted back with a party."
Countless other publications sang the album's praises. "A mouth-watering feast of beats and grooves," purred the UK's Uncut magazine. "As welcome as anything he's done." Stylus raved: "We have our urban craftsman back, to stir the dust in sampled record grooves and unearth for us, again and again, the new in the old and vice versa."
'His liveliest and jumpiest'
The New York Times sensed the maturity developing in this set of songs when it avowed that "Where his previous albums have seesawed between comedy and despair, Guero comes closer than ever to merging them." NME wrote that Guero represents a very clever man being clever enough to recognize what he's good at," and Rolling Stone were even more succinct, calling the record "his liveliest and jumpiest music in years."
Read uDiscover Music's Behind The Albums series on Beck's catalog, and listen to the best of Beck on Apple Music and Spotify.
For his own part, Beck played down the element of creative unpredictability. "I just go in with some vague idea or no idea at all," he told Billboard. "You're just putting yourself on the spot on a daily basis."
Buy or stream Guero.