'Mellow Gold': The 'Hip-Hop Folk' Of Beck's Kaleidoscopic Classic
Beck Hansen has never sought to seize the commercial mainstream, but in 1994, the commercial mainstream seized him and the result was pure 'Mellow Gold.'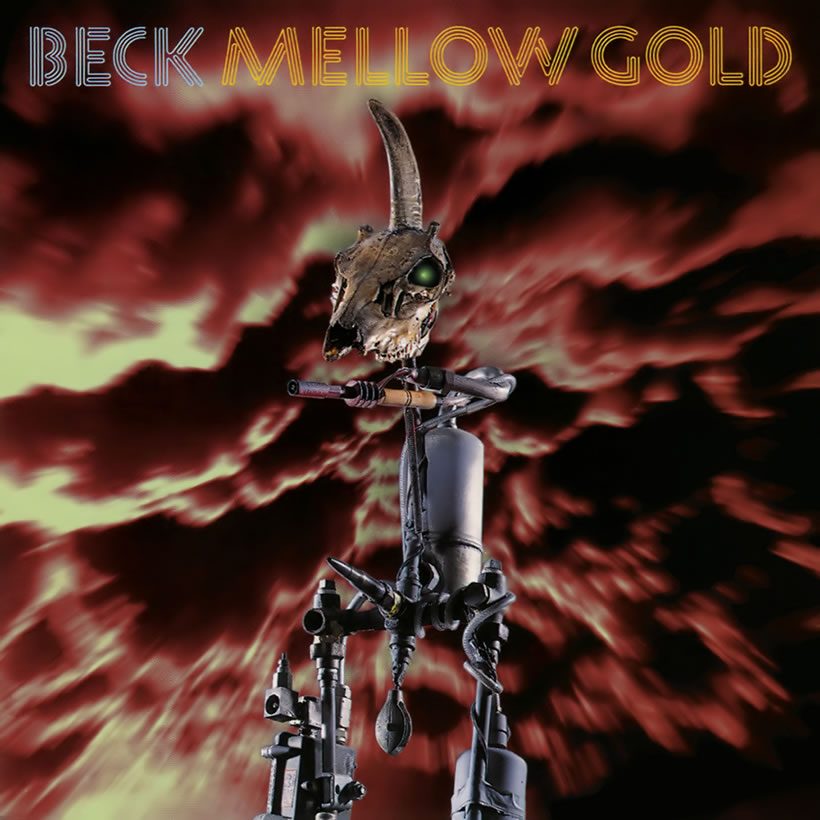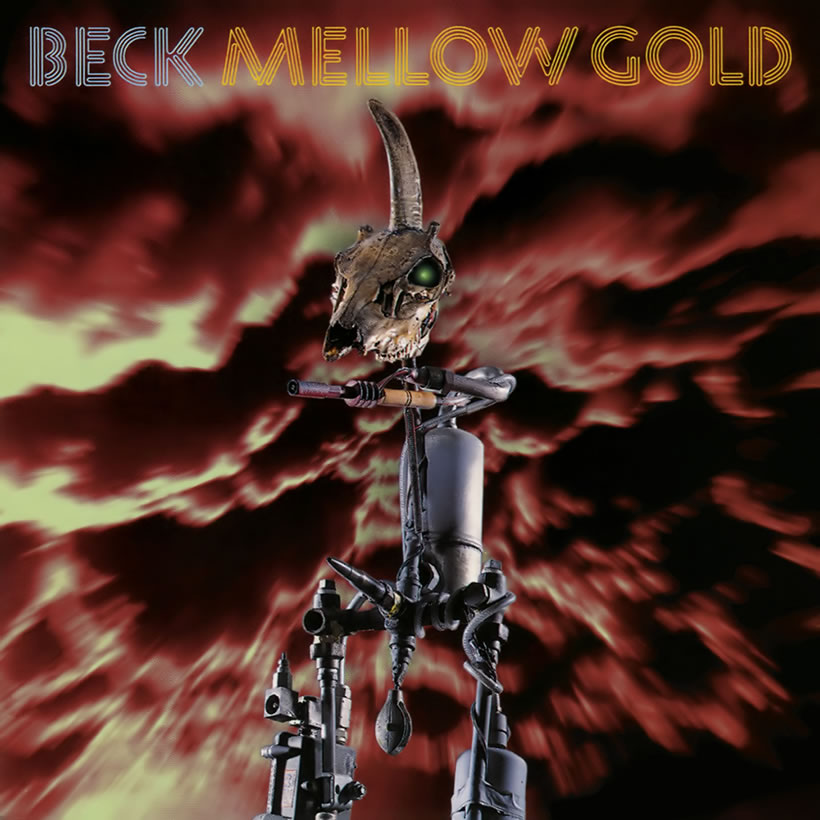 Beck Hansen has never sought to seize the commercial mainstream, but in 1994, the commercial mainstream seized him. Two experimental, independently-released albums in, he suddenly found himself in the role of reluctant representative of the youth zeitgeist of the day thanks to a song that mixed self-ridicule and sardonic wit.
"Loser," written by the artist with hip-hop producer Carl Stephenson, was never intended as the slacker anthem it became. But it developed a life of its own, and it led Beck to the record deal that produced the next album in our Essentials series, his major label debut Mellow Gold.
The single first appeared in a run of just 500 copies on 12-inch vinyl in March 1993 on Bong Load, after label owner Tom Rothrock introduced Beck to Stephenson. But it was not part of the Golden Feelings cassette that was modestly distributed by Sonic Enemy that same month.
Unwitting subject of a bidding war
"Loser" began to garner far more modern rock radio airplay than Beck could ever have predicted. Los Angeles college station KXLU set the ball rolling, and soon heavy hitters on the west coast airwaves such as KROQ were joining in. Those 500 copies sold out in no time, and suddenly Beck, still working a day job to make ends meet, was the unwitting subject of a record company bidding war.
Suspicious about forming a pact with any big corporation and even less inclined to be be cast as some sort of generational spokesperson with his breakout hit, Beck was nevertheless snapped up for the Geffen subsidiary DGC by A&R executive Mark Kates. Geffen itself was home at the time both to rock diehards such as Aerosmith and others of a modern rock stripe such as Hole, Weezer, and Veruca Salt.
Even so, in early 1994, the artist's indie inclinations were still very much in evidence. It was clear both in the release of the Stereopathetic Soulmanure album by Flipside, and Bong Load's continuing rights to the 12-inch vinyl configuration of "Loser," which they repressed even as DGC promoted the CD single.
Beck - Loser (Official Music Video)
The track was making waves on Billboard charts even before the turn of the year, entering the magazine's Modern Rock Tracks chart in Christmas week, 1993. By the time "Loser" made its debut on the Billboard Hot 100 for the week of January 29 at No.75, it was the No.1 airplay hit at KROQ. Seven days later, it replaced "All Apologies," by Hansen's new DGC labelmates Nirvana, as Billboard's modern rock chart-topper. That was part of a remarkable top three lockout by the Geffen imprint, with Counting Crows' "Mr. Jones" sandwiched in between them at No.2.
'Deliberately crude'
That same week, MTV added the mash-up style, avant garde video, soon to be described by Beck as "deliberately crude" and directed by his friend Steve Hanft. Not remotely by design, the track was becoming part of pop culture. Coincidentally, too, Beck wasn't the only "Loser" in town: Californian rock trio Cracker were doing the rounds at the same time with their version of Jerry Garcia's 1971 song of the same name.
In early March, Beck's single crashed the UK charts at No.15, and its worldwide momentum took it into the Top 10 in Australia, Canada and much of Europe. The scene for his first DGC album could not have been more perfectly set. Just one week after Stereopathetic Soulmanure, the Mellow Gold album arrived in stores, and it didn't stay in them long.
'Ultra-surreal hip-hop folk'
Despite Beck's new contractual status, the album retained a resolutely lo-fi, do-it-yourself demeanour – achieved via eight-track in Beck's living room – that was generally embraced by critics, as was the juxtaposition of skew-whiff samples and eccentric lyricism. "Ultra-surreal hip-hop folk," Rolling Stone called it.
The magazine had reservations, but Michael Azerrad's review still recognised that Beck was distilling something close to the sound of the times. "Virtually everything embodies the stereotypically manic-depressive slacker mind-set," he wrote.
"'Pay No Mind' is a poignant apathy anthem that sounds positively Dylanesque," the review went on, describing a song Beck had written when he was 18. "The take-this-McJob-and-shove-it theme of 'Soul Suckin' Jerk' gives way to bilious bursts like 'Mutherfuker' and 'Truckdrivin Neighbors Downstairs,' only to lapse into the resigned dreamscape of 'Steal My Body Home' or the melancholic majesty of 'Blackhole.'"
Beck - Pay No Mind (Snoozer)
Other highlights included "F_kin With My Head (Mountain Dew Rock)," which (like the whole record, in truth) managed to sound both like folk music of the ages and like the 21st century come early. Mellow Gold took its bow on the Billboard 200 chart at No.15, in a week in which Soundgarden and Nine Inch Nails claimed the top two placings with their new releases, Superunknown and The Downward Spiral respectively. It arrived at No.9 in Canada the same week.
Listen to the best of Beck on Apple Music and Spotify.
"Loser," meanwhile, was certified gold even before it completed a climb into the US Top 10 at the end of April. It would go on to reside in the Rock & Roll Hall of Fame, and place at No.200 in Rolling Stone's 2004 list of the 500 greatest songs of all time.
Living up to its name
The album went into the Top 20 all across Scandinavia, although the response in Europe's biggest markets was still tentative, and the album peaked just outside the Top 40 in both the UK and Germany. But it was still a talking point come the end of the year. In December 1994, Geffen's head of international Mel Posner, told Billboard: "Beck is finishing up his European tour, which has been highly successful, and the final sales picture has not been written yet."
Mellow Gold lived up to its name with a gold certification from the RIAA in May, and was platinum by the summer of 1995. Beck's next move was as mercurial as ever: within three months of his major label premiere, he temporarily resumed his independent status with One Foot In The Grave.
Buy or stream Mellow Gold.