'Pop': A Record Of 'Love, Desire And Faith' From U2
Bono said that U2's ninth album, which included the lead hit 'Discotheque,' was about love, desire and faith in crisis.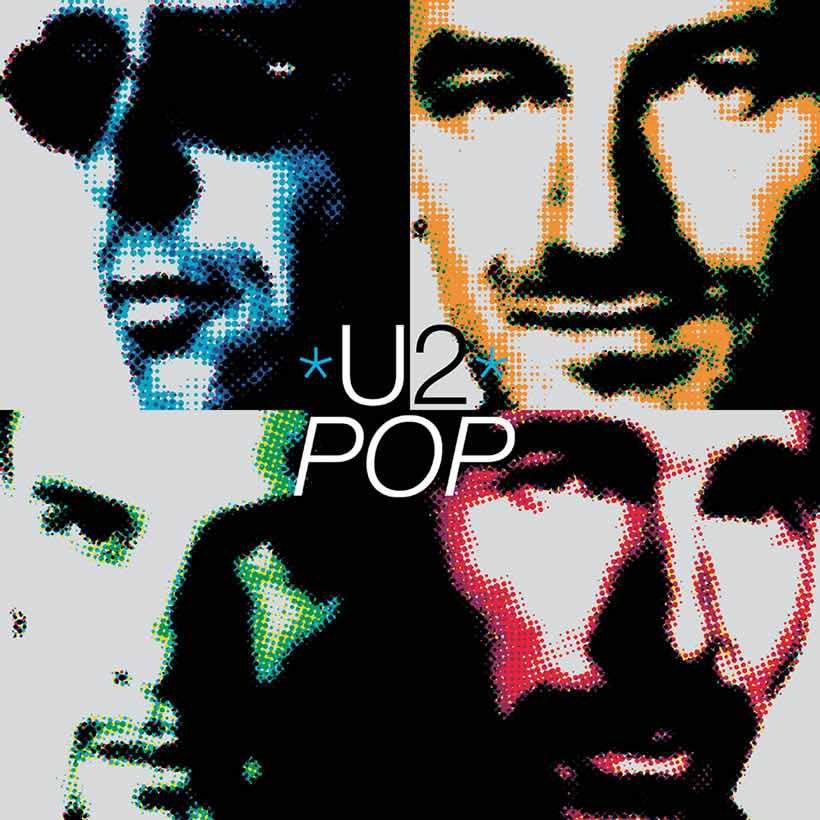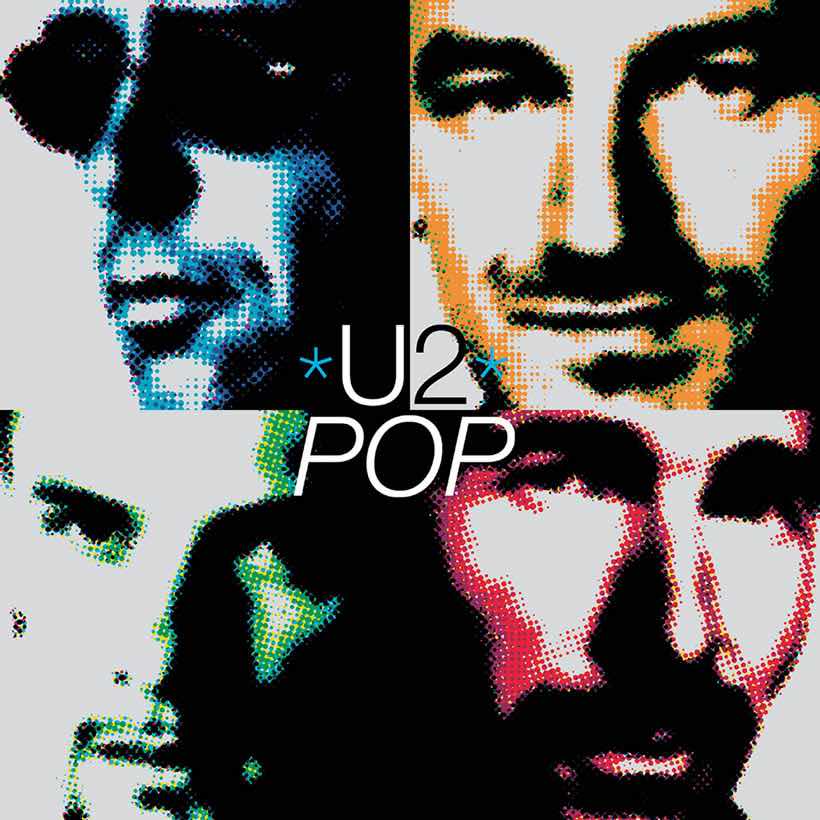 It was less about reinvention and more about rediscovery, said one review. It was a record with multiple identities, said The Edge. It was about love, desire and faith in crisis, said Bono. "The usual stuff," he added.
The album in question was Pop, the ninth studio release by U2, which emerged, in March 1997, more than three and a half years after its predecessor Zooropa. This, the then longest hiatus between albums, afforded the band the space to pursue outside projects in greater depth than ever before – and, as happens in the most healthy creative environments, that only added to the wealth of ideas that illuminated the new record.
At the end of 1993, just ahead of his 78th birthday, Frank Sinatra's first Duets project had been released, featuring a vocal pairing with Bono on Cole Porter's "I've Got You Under My Skin." The album sold more than three million copies in the US alone. A few months later, the U2 frontman had the further honor of presenting the Chairman of the Board with his Living Legend award at the Grammys.
1994 was a year of both giving and receiving. In January, Bono inducted the late Bob Marley into the Rock and Roll Hall of Fame in New York; in May, he and Bono accepted a Special Award for International Achievement at the Ivor Novello Awards in London. In the autumn, U2 performed 'Can't Help Falling In Love' for an Elvis Presley television tribute.
In 1995, the ZOO TV — Live From Sydney video won a Grammy, in the year that the band also performed the atmospheric "Hold Me, Thrill Me, Kiss Me, Kill Me" for the soundtrack of the new Batman Forever blockbuster.
Other fascinating work that year included Bono, The Edge and Brian Eno, aka Passengers, singing "Miss Sarajevo" at Luciano Pavarotti's War Child concert in Modena, Italy; Bono's version of "Hallelujah" for a Leonard Cohen tribute album, and even an electronic duet with Marvin Gaye on "Save The Children." There was a Top 10 hit for Adam Clayton and Larry Mullen Jr.'s version of Lalo Schifrin's "Theme From Mission: Impossible," for the new movie interpretation starring Tom Cruise.
But in May of 1996, U2 served long notice of their collective return. With sessions for the new album already well under way, they announced plans for an extensive world tour the following Spring. Dublin's Hanover Quay, The Works and the ever-present Windmill Lane Studios were all used for the recording sessions, as was South Beach Studios in Miami.
Mark "Flood" Ellis, listed as co-producer for the first time on Zooropa, now had the chief credit for Pop, with additional work by Scottish artist-producer Howie B. and dance tastemaker Steve Osborne. The sessions led to perhaps the widest assortment of sounds, samples, riffs and beats yet heard on a U2 album. the lead single may have been called "Discotheque," but this was no conventional dance record.
It was, instead, the next audacious leap by a band determined to remain at the sharp edge and to stay ahead of the pack, as evidenced by rugged, adrenalin-fuelled productions like "Mofo" and the episodic "Last Night On Earth." "Pop is a magic album," enthused Howie B. "I listen to it, there's music there, songs, beats. I'm glad I had something to do with it."
NME, among others, trumpeted that U2 had "gone dance," but the truth was far more complex. The band were certainly assimilating more influences from club culture, but Pop was far from defined by beats per minute. It had too many dimensions for that: "Staring At The Sun," for example, had acoustic touches and almost psychedelic guitar textures; "Miami" was spacy and restrained, "The Playboy Mansion" was low-key funk, "If You Wear That Velvet Dress" deliberately introverted.
In that NME story, which described the band as the "new high priests of postmodernism," Bono was in the mood to dissect the production process. "We're into cell division," he said. "You take a song and you let it be interpreted by somebody you respect, like David Holmes or David Morales or Howie B. They're doing mixes of these tunes, which is the dance aspect.
"That's what jazz used to be. The songwriter would write the melody and then somebody else would interpret it in a different way. Except we're not just farming it out, we're collaborating by choice, or sometimes by being in the studio. If we'd made a full-on dance tune and called it 'Discotheque' it would have been a bit obvious, I think!"
"Discotheque" topped the charts from Ireland to Italy, from Norway to New Zealand, and became their third UK No.1. A month later, Pop would top the charts in 35 countries, as it became another seven-million seller. Then, back to the road.
A 31-country caravan
That promise to tour again had been confirmed at a press conference held in a K-Mart in New York's East Village. The PopMart World Tour would, U2 announced, travel with the biggest video screens on the planet. They promised visits to 20 countries, but they were understating it: PopMart would call at 31, easily their biggest global undertaking to date.
The expedition began in Las Vegas in the spring of 1997, came to Europe in the summer, then back to North America in the fall. Early in 1998, U2 were in South America playing in venues only accessible to the true giants, such as the Maracana in Rio and the River Plate Stadium in Buenos Aires. The final instalment was staged in the stadia of Australia, Japan and South Africa.
Perhaps to make light of the idea that they'd defected to dance, the encore of that final show at the Johannesburg Stadium had them segueing from "Discotheque" into Sister Sledge's "We Are Family" and Donna Summer's "Love To Love You Baby." Everywhere, the audience response to the largest U2 shows ever was ecstatic.
Read the stories behind each of U2's studio albums in sequence, and listen to the best of U2 on Apple Music and Spotify.
Already more than 20 years from their origins in a Dublin school band, their globe-sized adventures were making Mullen reflect on just what they had, and how rare it was. "We still live within 20 minutes of each other in Dublin," he told the Irish Independent. "We spend a lot of time together. Other bands, when they get to our age, there's a couple of jealousies, there are management problems.
"We've been lucky, or wise, and we can devote our energy to being in U2. We're very lucky, and I tell you, it's only on this tour I've started to realise that on a daily basis."
Buy or stream Pop.