Discover Miloš' Inspirations Behind 'The Moon & The Forest': Out Now
Miloš spoke to us about the inspirations behind 'The Moon & The Forest' featuring guitar concertos written for him by Howard Shore and Joby Talbot.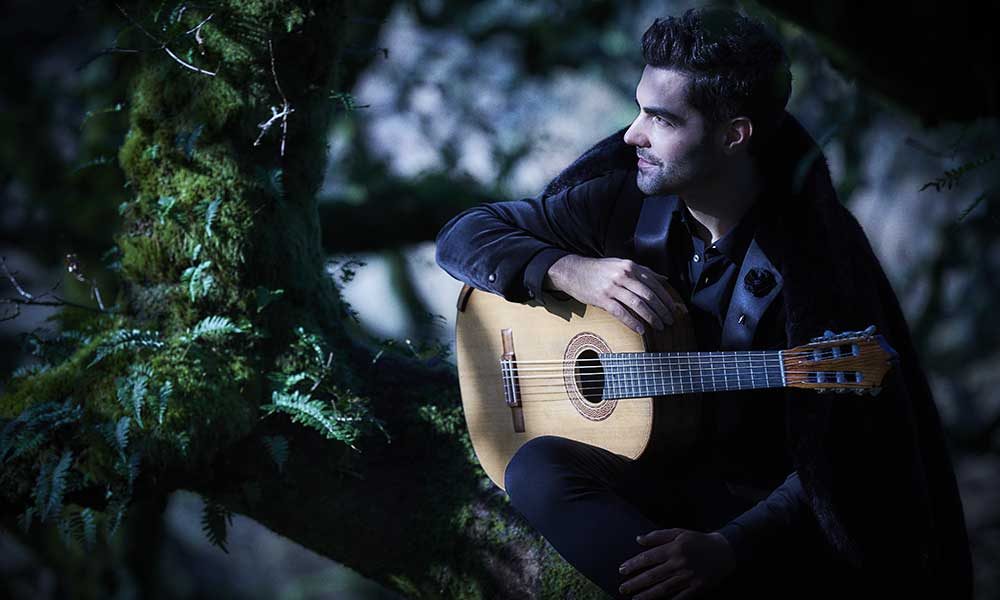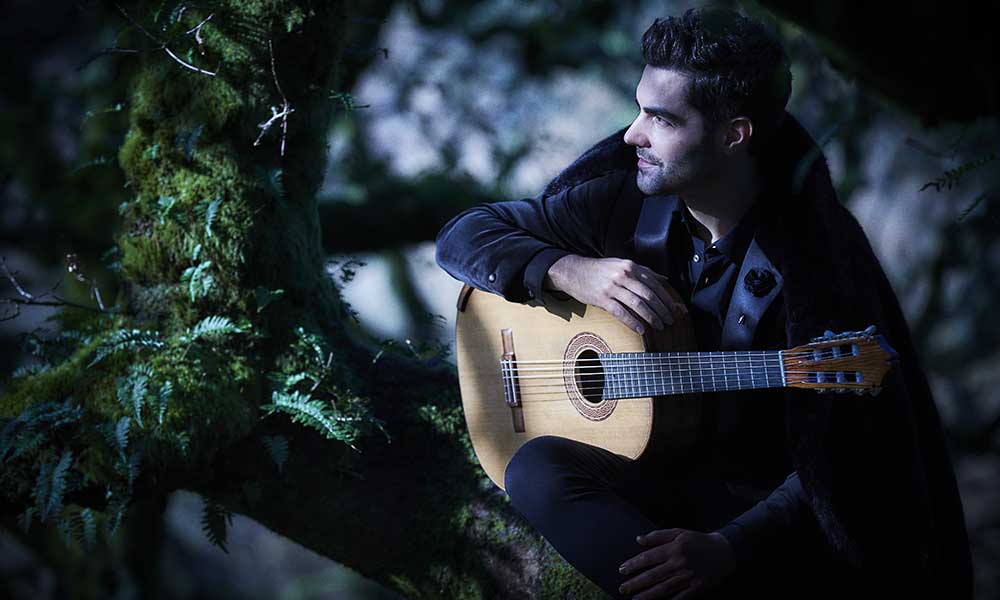 Miloš' new album The Moon & The Forest, released today, features world premiere recordings of two guitar concertos written especially for him by Howard Shore and Joby Talbot. "It has long been my great wish to inspire composers to write for the classical guitar. This instrument, with its unique voice, has touched people for centuries and yet its repertoire remains somewhat underrepresented in the classical world," explained Milos. Scroll down to find out how his wish came true.
Listen to Milos' new album, The Moon & The Forest, now.
Discover Miloš' inspirations behind The Moon & The Forest
How many historic musical instrument makers can you name? (No, this isn't the world's nerdiest quiz round – stay with me …) There's Aulos, who began producing plastic recorders for our enjoyment – and occasional torture – some fifty years ago. Going back a bit further, Pearl started selling percussion during the 1950s, while Yamaha made its first piano in 1900. Heading along the timeline, into the 17th century, Antonio Stradivari perfected the art of violin making, with surviving instruments still played today. Stradivari was following in the footsteps of former master luthiers such as Amati, establishing a well-trodden path for bowed stringed-instrument players – and composers. But although the guitar has existed in different forms for centuries, it wasn't until the late 19th century that Antonio de Torres Jurado created what we now recognise as a classical guitar. Torres's development opened the door to a whole new soundworld.
"There isn't much written for guitar and orchestra"
"It was thanks to this new instrument that [Joaquín] Rodrigo was inspired to write his concerto [Concierto de Aranjuez]," explains Miloš, who has performed the 1939 work across the globe. The concerto is a favourite of the guitarist – he was dubbed 'The King of Aranjuez' by The Sunday Times. The relative 'newness' of the guitar means that, while there is an established body of solo pieces, there are still only a handful of concertos. "Unlike the violin, which has been around for hundreds of years, there isn't much written for guitar and orchestra," says Miloš.
There's another reason that composers have found composing guitar concertos off-putting: classical music is traditionally acoustic, with parts for electronics reserved for avant-garde chamber music. Soloists are generally not amplified, unless the performance is outside – and even then, microphones on stage have to be carefully considered. So, when it comes to concertos – usually large-scale works for soloist with a full-scale symphony orchestra – the guitar is not an obvious choice. "The guitar is a very soft instrument," says Miloš, "If you write a section to be played alongside a full orchestra you won't be able to hear it."
Ink Dark Moon by Joby Talbot
Undeterred by the challenges, Miloš made it his "life's ambition" to co-create a new guitar concerto. His new album The Moon & The Forest contains not one but two brand-new concertos, both of which draw on Miloš' distinctive musicianship and technical ability. The three-movement Ink Dark Moon by Joby Talbot draws the listener into a thrilling voyage of discovery, packed with complex melodies and pulsing rhythms. In some ways, it's more like a symphony than a concertante piece – there are plenty of thickly woven textures in which the guitar shuttles in and out, thanks to Talbot's sensitive use of amplification.
Behind the scenes - recording Joby Talbot's "Ink Dark Moon" at Abbey Road Studios
The Forest by Howard Shore
The second concerto, The Forest, is inspired by the ancient woodlands of Miloš' native Montenegro. The guitarist, now based in London, worked with composer Howard Shore to incorporate echoes of folksong and bring a traditional flavour to this expressive piece. Both works were an intensely collaborative process – something that Miloš thoroughly enjoyed. "The guitar is one of the most difficult instruments to write for and composers are often scared of it!" he laughs. "There are six strings and 19 frets, which means there are more places to play than there are keys on the piano. But at the same time, you can't compose in all keys as some sound terrible. If the composer is not a guitar player it is my responsibility to make it work. It also means that the music fits your personality and character – I feel that Joby and Howard's do. Nowadays we are more open to new sounds and I welcome that – it's so important that we are not bound by preconceived ideas about what something should sound like."
Shore: Behind the Scenes: Recording Howard Shore's The Forest
Miloš' new album The Moon & The Forest also includes innovative new arrangements for solo guitar, by Michael Lewin, of Ludovico Einaudi's typically minimalist Full Moon and Robert Schumann's Träumerei (from Kinderszenen). "In my view doing a transcription is only worth it if by doing so you are able to add a new element of quality to a piece – simplifying music is just not an option," says Miloš. "A string is like a human voice …with guitar, the possibilities remain uniquely endless."
Miloš Karadaglić - Einaudi: Full Moon (Arr. Lewin for Guitar)
"My dream was to premiere an 'Aranjuez for the 21st century'"
Miloš has always sought to push the guitar's possibilities, whether through arrangements of pop songs (such as his 2016 album Blackbird – The Beatles Album) or revitalising interest in classic repertoire (The Guitar, 2011). But recording new concertos for his sixth studio album represents a real moment of success – it is fitting that this special recording was made during his tenth anniversary with Universal Music.
"To inspire composers to write new works for the classical guitar has been my mission from the very beginning," explains Miloš. "This album, with two brand new concertos, is a professional and personal fairy-tale come true – playing pieces that have been written for you, by two composers you admire so much, is nothing short of magical.
"My dream was to premiere an 'Aranjuez for the 21st century'," smiles Milos. With The Moon & The Forest that dream has come true.
Miloš' new album The Moon & The Forest is out now and can be bought here.
Do you want to be the first to hear the latest news from the classical world? Follow uDiscover Classical on Facebook and Twitter.
---
Format:
UK English