'Classics Unlocked' Explores Elgar's Great Concertos
'Classics Unlocked' podcast, presented by Graham Abbott, explores Elgar's legendary 'Cello Concerto' and his magnificent 'Violin Concerto'.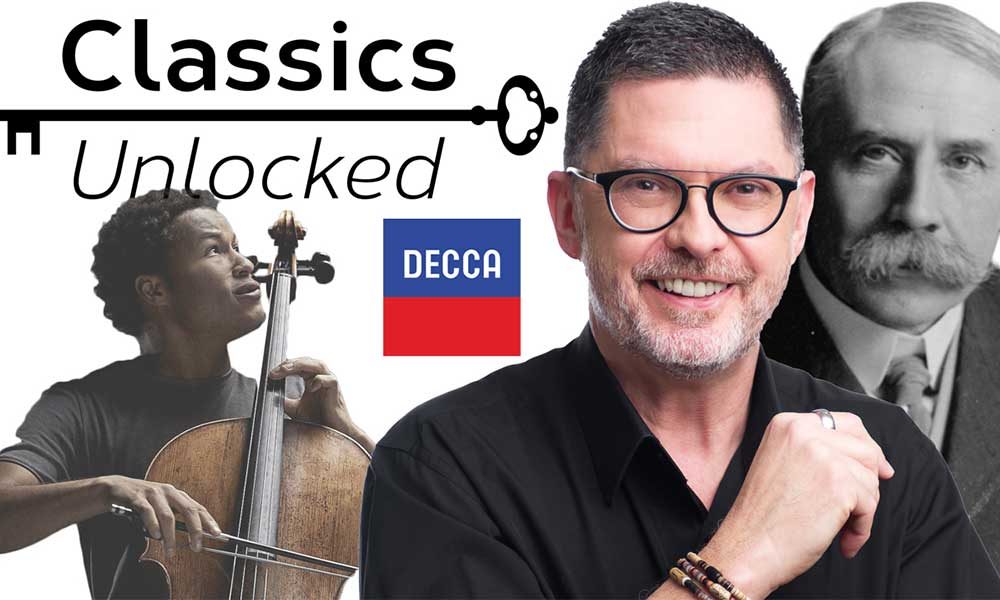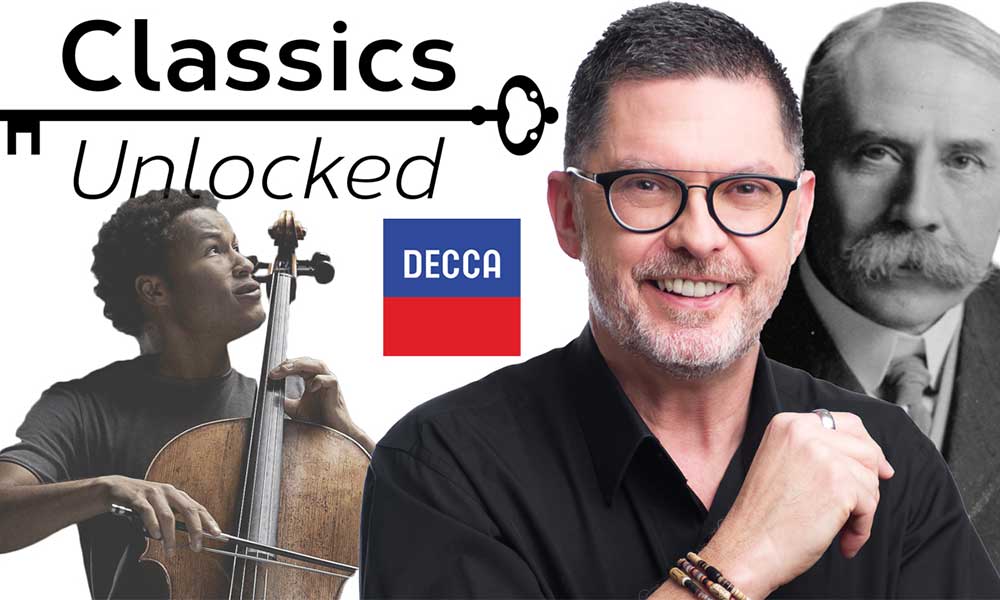 Explore Elgar's great concertos with Classics Unlocked, a classical music podcast series presented by Graham Abbott. Mention 'Elgar' and 'concerto' in the same sentence and the chances are the piece that will come to mind is his famous Cello Concerto, written and premiered in 1919. But Sir Edward Elgar (1857 – 1934) also wrote a magnificent Violin Concerto, one of his longest works, and this episode of Classics Unlocked explores Elgar's two great concertos.
Classics Unlocked – Ep. 13 – Elgar's Two Great Concertos
Elgar's Violin Concerto
Edward Elgar's Violin Concerto in B minor was composed for the violinist Fritz Kreisler, regarded as one of the greatest violinists of all time. Kreisler admired Elgar enormously and in 1907 he asked the composer to write a violin concerto and the Royal Philharmonic Society formally commissioned the work in 1909. Kreisler gave the premiere, which Elgar conducted, in London in 1910. Elgar was a severe self-critic but thought very highly of this work and noted, "It's good! Awfully emotional! Too emotional, but I love it." The concerto is dedicated to Kreisler but Elgar wrote an inscription in Spanish, "Aqui está encerrada el alma de ….." ("Herein is enshrined the soul of ….."), a quotation from the novel Gil Blas by Alain-René Lesage. Several names have been proposed to match the inscription including Alice Stuart-Wortley, daughter of the painter John Everett Millais, and Elgar's American friend Julia "Pippa" Worthington. Whatever the emotional inspiration for Elgar's Violin Concerto there can be no doubt about the emotional power of the music.
Elgar's Cello Concerto
Edward Elgar composed his Cello Concerto in E minor in the aftermath of the First World War. The composer had been deeply troubled by the war and was very depressed by the destruction of the world he had known. In 1918, at the age of 61, Elgar underwent surgery to have an infected tonsil removed and after regaining consciousness he wrote down the melody which would become the first theme in the Cello Concerto. The work pulses with a particularly intense nostalgic melancholy and creates an unforgettable atmosphere of profound yearning. The first performance of Elgar's Cello Concerto in 1919, under the composer's baton with Felix Salmond as soloist, was a disaster because of inadequate rehearsal time. The work did not achieve wide popularity until the 1960s when Jacqueline du Pré's recording of Elgar's melancholy masterpiece caught the public imagination. The Cello Concerto was Elgar's last major work and in the remaining 15 years of his life he wrote very little.
Classics Unlocked podcasts
The following Classics Unlocked podcasts are available on YouTube and as Apple Music podcasts. Each 45-minute podcast focuses on a particular period of music or body of work and delves into the stories behind the music.
• Bach's Six Cello Suites – Pierre Fournier
• Mahler's Symphonies – Bernard Haitink
• Tchaikovsky's Symphonies – Mikhail Pletnev
• Wagner's Ring Cycle – Sir Georg Solti
• Berlioz The Rule Breaker – Various Artists
• Beethoven's Early Piano Sonatas – Wilhelm Kempff
• Bruckner's Symphonies – Vienna Philharmonic Orchestra/various conductors
• Mozart's Wind Concertos – Orpheus Chamber Orchestra
• Carols Old And New – Choir of King's College Cambridge conducted by Stephen Cleobury
• Beethoven's Symphonies – Berlin Philharmonic conducted by Herbert von Karajan
• Verdi's La Traviata – Bavarian State Orchestra conducted by Carlos Kleiber
• Beethoven's Middle Piano Sonatas – Wilhelm Kempff
• Elgar's Two Great Concertos – Alfredo Campoli (Violin Concerto), Sheku Kanneh-Mason (Cello Concerto)
Do you want to be the first to hear the latest news from the classical world? Follow uDiscover Classical on Facebook and Twitter.
Format:
UK English