John Rutter Announces 'The Piano Collection'
John Rutter will release 'The Piano Collection', featuring solo piano recordings of his most popular works for the first time, in July.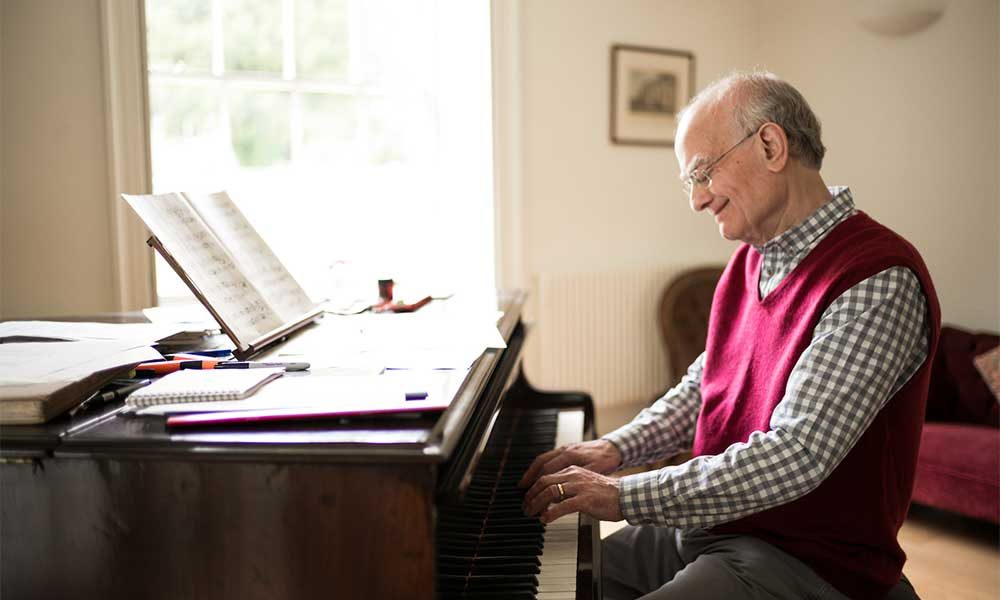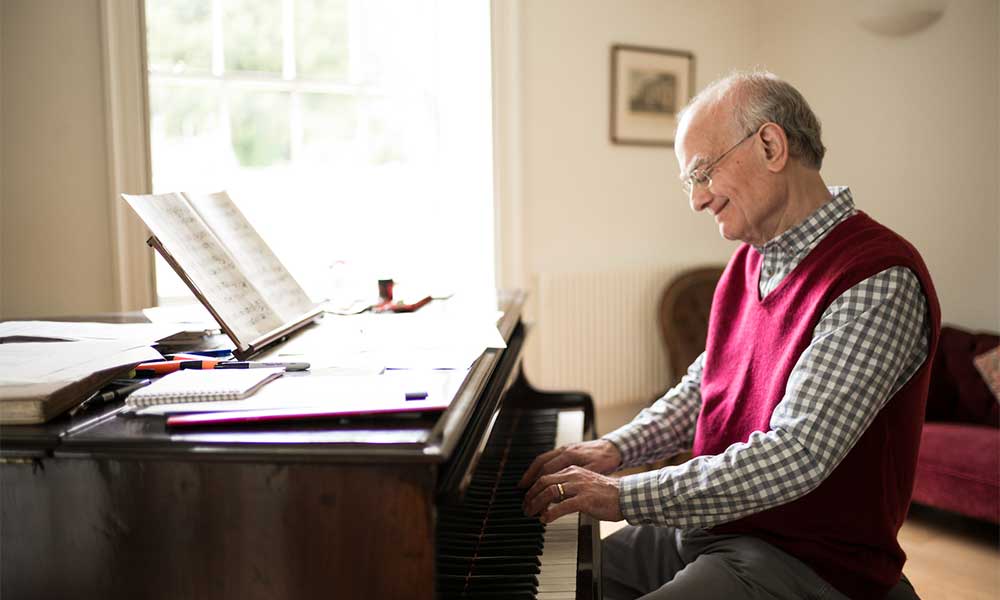 John Rutter CBE has announced The Piano Collection featuring, for the very first time, arrangements of his best-loved choral works for solo piano, will be released across digital platforms on 31 July 2020. Listen to the first single from the album, 'The Lord Bless You And Keep You', released today.
The Lord Bless You And Keep You - John Rutter
This period of lockdown inspired John to return to some of his most cherished works and re-arrange them for solo piano. The new transcriptions featured in The Piano Collection were recorded by his friend, pianist Wayne Marshall, who recorded the music alone at a studio in Malta during the COVID-19 pandemic.
"I hope you have as much pleasure listening to them as I had writing them" – John Rutter
John Rutter explained, "Every so often someone or other asks me the same question: 'John, could you do solo piano versions of some of your choral pieces, so I can play them at home?' Well, I've finally done it. I chose eight pieces – six of them restful and meditative, two of them lively. I knew immediately who I wanted to record them: my old friend and colleague Wayne Marshall. With some trepidation I emailed him and was immensely happy when the answer came back from his home in Malta: 'honoured to play your new transcriptions'. I hope you have as much pleasure listening to them as I had writing them."
Sheet music
Pianists can pre-order the sheet music on the Oxford University Press platform. The John Rutter Piano Album features the 8 new transcriptions for solo piano featured on the album and provides skillful and approachable arrangements of John Rutter's choral classics. The arrangements also include the texts within the piano score for reference and sing-alongs. The digital sheet music can be downloaded from the selected retailers here.
About John Rutter
John Rutter studied music at Clare College, Cambridge and first came to notice as a composer during his student years. Much of his early work consisted of church music and other choral pieces including Christmas carols. From 1975–79 he was Director of Music at his alma mater, Clare College, and directed the college chapel choir in various recordings and broadcasts. Since 1979 he has divided his time between composition and conducting and his compositions are performed around the world. His music has featured in a number of British royal occasions, including the two most recent royal weddings. Sir David Willcocks CBE said John Rutter is, "The most gifted composer of his generation."
The first single from John Rutter's new album The Piano Collection, 'The Lord Bless You And Keep You', has been digitally released.
The full tracklisting for John Rutter's The Piano Collection is:
1. 'A Flower Remembered'
2. 'A Clare Benediction'
3. 'For the Beauty Of The Earth'
4. 'Be Thou My Vision'
5. 'Lord, Make Me An Instrument of Thy Peace'
6. 'A Gaelic Blessing'
7. 'All Things Bright And Beautiful'
8. 'The Lord Bless You And Keep You'
Do you want to be the first to hear the latest news from the classical world? Follow uDiscover Classical on Facebook and Twitter.
Format:
UK English