Watch New Video For Max Richter's 'Vladimir's Blues'
BAFTA-winning film-maker Yulia Mahr revealed her new video for Max Richter's 'Vladimir's Blues' from 'The Blue Notebooks' on YouTube today.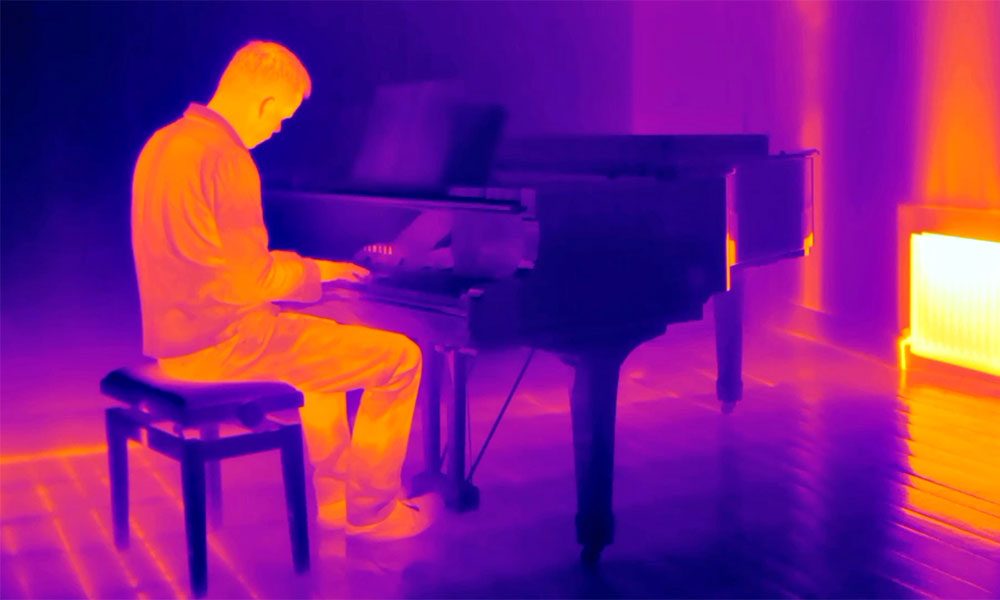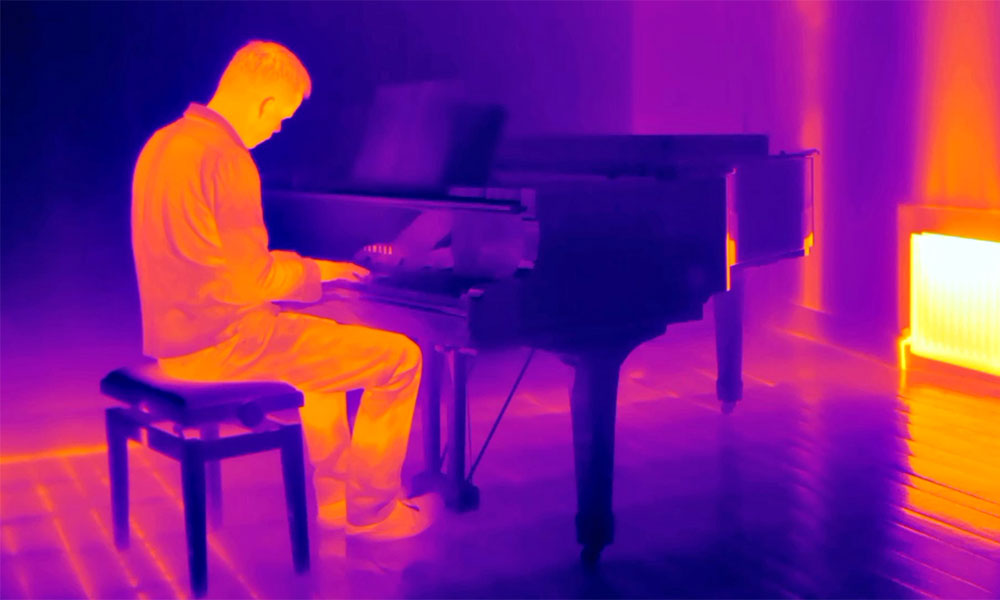 BAFTA-winning film-maker Yulia Mahr revealed her new video for 'Vladimir's Blues', from Max Richter's album The Blue Notebooks, on YouTube today. The global premiere was preceded by a 30-minute live chat between Yulia Mahr and Max Richter. The film is an artistic response to escalating global tension.
Max Richter - Vladimir's Blues (Official Music Video by Yulia Mahr)
'Vladimir's Blues'
'Vladimir's Blues' is about fragile beauty and the power of small things to elevate our everyday experience. Yulia Mahr's short film unlocks the positive power of a technology originally developed for surveillance and military purposes. She essentially subverts that purpose, using thermal imaging cameras – which transform infrared radiation (heat) into visible images – in a creative context to shape a narrative about a composition and the inspiration behind it.
'Vladimir's Blues' has so far received over 105 million streams and is Max Richter's No.1 streaming track. The Blue Notebooks was not only a protest album, but meditation on violence in general, and particularly the violence that Richter experienced around him as a child. Max Richter would escape his unhappy childhood through music, literature and a love and fascination for beautiful things – especially butterflies. Mahr poignantly highlights Richter's story of a lost child escaping into music in 'Vladimir's Blues' and also leans on her own difficult childhood.
It was the message of peace inherent in The Blue Notebooks, which began life in 2003 as Max Richter's personal protest against the Iraq War, that led Mahr to explore the creative possibilities of thermal imaging. She recalled, "I wondered about this technology of war and surveillance, and whether I could disrupt its intention to create something positive, that speaks very much of individual experience." A technology that routinely dehumanises is transformed into a vehicle for expressing our shared humanity in her hands.
"There is a strange beauty inherent in this imagery, a beauty that is deeply tarnished by associations with migrants hiding, and dying, in refrigerated lorries to evade detection by this very same technology. Would it be possible to claim this imagery for something hopeful, as Max's music does?" Mahr asked herself as she set out to produce her profoundly moving film. "Slowly a thing of beauty began to evolve. Most beautiful of all was the discovery that the heat traces we leave as we move around can tell our stories, and the story of a piece of music and how it unfolds. A legacy that says, 'we were here and we count'."
Max Richter and Yulia Mahr have worked together for over 25 years as part of Studio Richter Mahr, a collaborative home for their creative projects. They recently collaborated on Sleep, followed by a documentary on the project, which premiered at this year's Sundance Film Festival to critical acclaim.
Yulia Mahr
Yulia Mahr is a visual artist and film-maker with a background in visual anthropology. She has worked both in the academic field and as a practitioner/curator, often in collaboration with her partner Max Richter, and has been awarded a BAFTA. Yulia Mahr is creative and visual director of Studio Richter Mahr.
Max Richter
Max Richter is one of the most influential figures on the contemporary music scene, producing groundbreaking work as a composer, pianist, recording artist and collaborator. He is best known for his genre-defying solo albums including The Blue Notebooks (named by The Guardian as one of the 25 best classical music works of the 21st century), the eight-hour epic Sleep, Recomposed By Max Richter: Vivaldi, The Four Seasons, which topped the classical charts in 22 countries, and he has also written extensively for film and television.
Do you want to be the first to hear the latest news from the classical world? Follow uDiscover Classical on Facebook and Twitter.
Format:
UK English