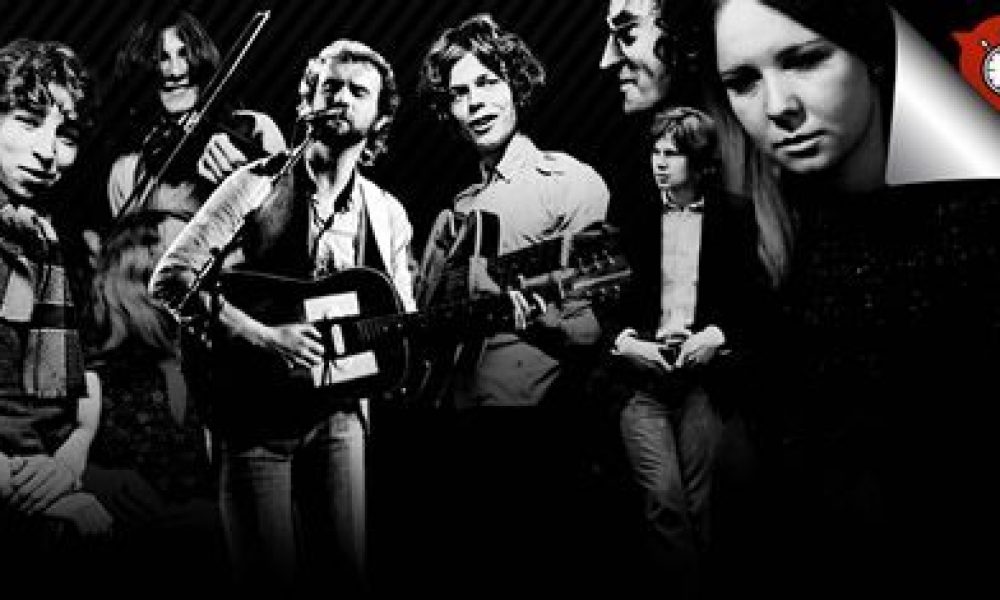 Pop music as we know it, and especially Rock and Roll and R&B, is American in origin. Even in the 1950s when Skiffle briefly dominated the British music scene, it took its influences from the Blues and American folk music. It was in the late 1960s that musicians started to mine the rich seam of homegrown music that had become popular with younger audiences. British Folk Music was born.
Muswell Hill in North London and a house named 'Fairport' was the spiritual home of modern British folk music, as this was the place where a group of friends formed the band that they called Fairport Convention in 1968. By their second album they had a new lead singer, Sandy Denny, who, after helping to make the Fairports so popular, then embarked on a solo career. Just prior to the Fairports signing to Island Records, the label released John Martyn's debut album, which was heavily influenced by the American folk music made popular by Bob Dylan, but soon he along with Nick Drake, whose debut album came out in 1968 on Island, were helping to create the unique form of popular music that is modern British Folk. It is remarkable that not only did some of the most important British folk records of all time come out on one label, Island, but also that one producer, Joe Boyd, was responsible for them all.
It was Fairport Convention's fourth album, Liege and Lief released at Christmas 1969 that was their first to be entirely by traditional British folk. Every track is either an adaptation of an old song or influences that could come from nowhere but Britain. 'Tam Lin' is the centrepiece of the album with Denny's vocals to the fore, but it's the skillful musicianship of Richard Thompson's guitar and Dave Swarbrick's fiddle that give it an electric folk twist.
Sandy Denny left Fairport Convention shortly before Liege and Lief was released to form a new band with her then-boyfriend, Trevor Lucas, who had been in another British Folk influenced band, Eclection. They named their new band Fotheringay, after one of Sandy's songs on Fairport Convention's album, What We Did on Our Holidays. Fotheringay's album –Fotheringay – is a stellar combination of British and American folk-influenced electric rock but they quickly folded and Denny embarked upon a solo career. Her second album, simply called Sandy, is the best of her solo efforts and includes the beautiful song, 'The Lady'.
Nick Drake's 1969 debut, the hauntingly beautiful Five Leaves Left, has been described as "the pinnacle of melancholy" and it certainly is that. Richard Thompson from Fairport Convention plays on the album and is heard on the gorgeous 'Time Has Told Me'; it's a track that will tell you a lot about Nick Drake, who tragically died in 1974. Described by John Martyn as, "The most withdrawn person he had ever met", Drake has left us with music that is British folk to its core, but then again, something entirely of his own creation.
John Martyn was born in London and grew up in Glasgow before releasing his debut album on Island records in 1968. In 1970 he recorded Stormbringer with his wife Beverley to critical acclaim, but it was his sixth album Solid Air in 1973 that Martyn fused all his myriad musical influences into perfection. The title track is one of contemporary music's most haunting and beautiful songs. It was dedicated to Martyn's friend and contemporary, Nick Drake.
While this is British Folk it is perhaps ironic that the man who produced almost all the early albums by these four artists is Joe Boyd, an American. Sometimes it's hard for people to recognise the prophet in their own land.
Format:
UK English