From East To West: Motown Yesterday, Today, Forever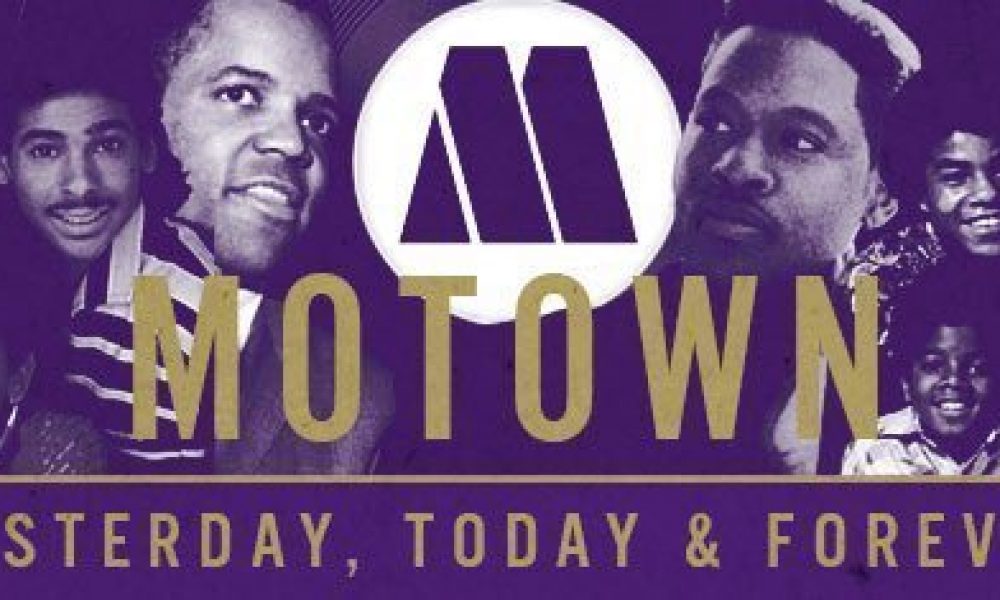 Consider the following: 1) the singers responsible for America's second biggest hit of the 1980s were discovered and developed by Motown Records. 2) The vocal group heard on three of the ten most popular hits of the 1990s was discovered and developed by Motown Records. 3) The performer who sold millions of dollars' worth of concert tickets in the summer of 2014 was propelled to superstardom by Motown Records.
So much for the notion that Berry Gordy's hit factory was only a phenomenon of the 1960s.
Now, let's put some names to the statistics. According to Billboard magazine, "Endless Love," sung by Lionel Richie and Diana Ross, was America's most popular song of the 1980s bar one (Olivia Newton-John's "Physical"). Philadelphia's Boyz II Men were the group heard on "End Of The Road," "I'll Make Love To You" and (in the company of Mariah Carey) "One Sweet Day," all of which were huge hits between 1992 and 1995. And one of this year's touring titans is Lionel Richie, still making audiences sing and dance all night long. Oh, and his most recent album, Tuskegee album, featuring his Motown hits sung with such country stars as Tim McGraw, Blake Shelton, Kenny Rogers and Willie Nelson, has sold more than a couple of million copies worldwide.
Motown left Detroit a long time ago. (Just as well, perhaps, considering what has happened to the motor city since then: in 2013, it became the largest municipal bankruptcy in U.S. history by debt.) But the record company associated with such legends as Diana Ross & the Supremes, the Temptations, the Four Tops, Marvin Gaye, Smokey Robinson and Stevie Wonder sustained its star-making skills for many years after quitting the state of Michigan, and continues to exert a remarkable influence on popular music and culture.
It's almost impossible, for example, to consider any new boy band without referencing the blueprint drawn up by Berry Gordy for the Jackson 5. To this day, contestants on The X Factor or American Idol pick the brothers' "Who's Lovin' You" – the flipside of their Motown debut, "I Want You Back" – and strive to match it for soul and heartbreak. Nobody can.
The Jackson 5 were the first superstars of Motown, California-style. Although the siblings from Gary, Indiana, went to Detroit for their audition, Berry Gordy saw the result on videotape in his Los Angeles lair. Then, he moved them out west to record and school them. It's not the Funk Brothers heard on "I Want You Back," it's a cadre of California musicians, including two from the Jazz Crusaders, Joe Sample and Wilton Felder. As soon as the Jackson brothers were polished and primed, and their debut single was ready, Motown created a launch-pad myth for media that it was Diana Ross who found them. (The real scout: Bobby Taylor, frontman of a minor Motown combo.) In August 1969, Miss Ross hosted a coming-out party for the Jackson 5 at a swish club in Beverly Hills – and the world fell at their feet. Their first four singles were No. 1 hits in the U.S., and two of their first three albums each spent a year on the charts.
Lift-off took rather longer for the Commodores. Their roots were a long way from Detroit: most of the founding members got together while attending university in Tuskegee, Alabama (Lionel Richie's hometown). They signed to Motown's new, California-based label, MoWest, in the middle of 1971, and spent the next three years developing their self-contained combustion of funk and soul. By then, the line-up comprised Lionel Richie, Thomas McClary, Milan Williams, Ronald LaPread and Walter Orange. This "woodshedding" period included road trips as an opening act for the Jackson 5 in America, and playing shows in the Philippines and Japan, among other countries. By the 1974 release of their first Motown album, Machine Gun, the Commodores were ready for prime time, and the hits began to flow, including "Just To Be Close To You," "Easy," "Brick House," "Three Times A Lady" and "Lady (You Bring Me Up)."
As the '70s neared their close, Lionel Richie's songwriting skills became the focus of widespread attention, and with the help of manager Ken Kragen, he embarked on a solo career which earned him even greater popularity – and which shows no sign of easing. Motown marketed his first two albums, Lionel Richie and Can't Slow Down, to the tune of 15 million sales, and that was only in America. Lionel truly stepped on the world stage when he sang – what else? – "All Night Long (All Night)" during the closing ceremonies of the 1984 Olympics, televised globally. His other signal achievement of the time was co-writing USA for Africa's "We Are The World," with Michael Jackson.
They lost Lionel, but the Commodores stayed the course for a while, fielding Walter Orange and newcomer J.D. Nicholas as lead singers on "Nightshift," a compelling 1984 tribute to Marvin Gaye and Jackie Wilson. It was a huge hit on both sides of the Atlantic, and netted the band a Grammy award, to boot.
If Lionel Richie as a soloist achieved mass-market appeal on the same scale as Stevie Wonder and Marvin Gaye, the crown prince of punk-funk in the '80s was undoubtedly Rick James. His down 'n' dirty rhythm & blues may have been closer to the smoke and mirrors of George Clinton than the quiet storm of Smokey Robinson, but his sales were no hallucination. Rick's Street Songs was the definitive funk album of its time (unless you want to pick an argument with Prince) and his eye for talent was equally sharp. When Berry Gordy was looking for a way to light the blue touch paper with Teena Marie, one of his company's newest signings, a match-up with Rick provided the perfect fireworks. He wrote and co-produced her first chart success, "I'm A Sucker For Your Love," but, more importantly, gave her the springboard and confidence to craft her own career with hits such as "I Need Your Lovin'" and "Square Biz." Lady T was crowned a blue-eyed soul queen, well worthy of the most successful black-owned record company of the 20th century. (It must be said: Teena eventually fell out with Motown in a bonfire of litigation, but the music has endured.)
Meanwhile, Rick populated a stable of talent for Motown, including the sassy Mary Jane Girls – think Miley ("Wrecking Ball") Cyrus to the power of four – and the extremely groovy Stone City Band, plus jazzman Bobby Militello from Rick's hometown of Buffalo, New York. Rick even co-produced a 1993 Motown album, Love's Alright, for comedian-turned-singer Eddie Murphy, which included a duet with Michael Jackson.
Others were developed at the company to mine the funk. From Cleveland, Ohio, the eight-member Dazz Band electrified audiences with 1982's "Let It Whip," another chart-riding, Grammy-winning success for Gordy's west coast team. To keep the distaff flag flying, Motown producer Hal Davis made magic with Thelma Houston, whose "Don't Leave Me This Way" was a Grammy-winning No. 1 smash. Born in Mississippi but raised in Long Beach, California, Thelma possessed a particularly versatile voice, and she recorded songs penned by Jimmy Webb, Laura Nyro, Kris Kristofferson, Mick Jagger andKeith Richards, and Sammy Cahn.
Thelma was originally signed to MoWest signing, as were Frankie Valli & The Four Seasons ("The Night" was a Top 5 hit in Britain for the Jersey boys), Lesley Gore (a Jersey girl, who made an underrated album for the label) and Syreeta, one of Stevie Wonder's muses (and wives). More unusual were the talents of Tata Vega, a native New Yorker of Puerto Rican and West Indian blood. One minute, she sounded like Chaka Khan, the next like Minnie Riperton. Was she R&B, pop, gospel or funk? Motown found it tough to deliver any big hits for Tata, but she made a worthwhile career from singing behind others, as showcased in the 2013 film, 20 Feet From Stardom.
There were equally interesting artists on board Morocco Records, the rock label which Motown operated in the mid-1980s – an echo of its earlier, Detroit-based Rare Earth imprint – but which yielded no major hits. Among those notable Morocco acts were the Coyote Sisters, comprising Leah Kunkel, another pre-eminent background singer; Renee Armand, co-writer of Michael Jackson's "One Day In Your Life," a No. 1 in Britain in 1981; and Marty Gwinn, an actress and film music singer.
But whatever the era, Motown isn't Motown without its vocal groups. In the '80s, it was DeBarge who delivered a half-dozen hits with melody and harmony. Drawing comparisons with the Jacksons, the four brothers and a sister (from a family of ten!) originally came from Grand Rapids, Michigan, and the androgynous lead singer was Eldra (El) DeBarge. They collectively soared into the spotlight with an R&B ballad, "Time Will Reveal," followed by a crossover smash, "Rhythm Of The Night," which was featured in the soundtrack to a Motown-made motion picture, Berry Gordy's The Last Dragon. Echoing the company's storied, self-sufficient past, DeBarge was co-managed by the A&R executive who signed the Commodores, Suzanne dePasse, and who later played a major role in Motown 25, the landmark 1983 television spectacular. (The show is newly available on DVD from September 2014.)
Of course, the music industry of Motown's 25th year was very different to '60s Detroit, and especially in California. The company's roster of artists no longer depended on in-house experts for every aspect of their professional development; in Los Angeles, Motown's Sunset Boulevard headquarters contained no etiquette school under Miss Maxine Powell, nor dance steps taught and polished to a sharp shine by vaudeville master Cholly Atkins.
What was not missing was the need for genuine talent, for the ability to sing and soar, to dazzle a crowd, to charm the ladies. At Motown, it helped if an artist was capable of writing his (or her) own songs, but it wasn't a prerequisite. Fortunately, Brian McKnight – another talent, like Rick James, from Buffalo, New York – could do that. Born in the year when the Jackson 5 were cutting their first tracks for Motown, he was also a multi-instrumentalist with a strong, flexible falsetto, and the smarts to make and shop his own demos while still a teenager.
In 1988, McKnight signed with a record label headed by the son of Billy Eckstine, a towering swing-era bandleader and singer, who himself recorded for Berry Gordy in later years. After establishing himself with hits for Wing, Brian segued to Motown in 1998 and delivered the most successful album of his career, Back At One, including the title track, a huge chart rider in the closing weeks of the 20th century. With a style often compared to that of Stevie Wonder, Brian had the humility to tell the story of the time that, at age 14, he did his greatest impression of his hero in church – only to have his mother ask, "What was that?" and then tell her son, "There's one Stevie Wonder already!"
You could say the same about the Temptations, but fortunately, that didn't dissuade Nate Morris and Marc Nelson from forming a male vocal group in the late '80s at Philadelphia's School for the Performing Arts with fellow students Wanya Morris, Shawn Stockman and Michael McCrary. Thanks to the patronage of Michael Bivins of New Edition, and a name playing on one of that group's songs, Boyz II Men (now minus Nelson) secured a deal with Motown and made their recording debut in 1991.
There's a link to the past: the first Boyz II Men album, produced by Bivins, was entitled Cooleyhighharmony, inspired by the 1975 movie, Cooley High. This was the '90s New Jack Swing sound at its best – and most popular. Boyz II Men's high-harmony update of a Motown song originally heard in the film, "It's So Hard To Say Goodbye," eased into the R&B charts to become their first No. 1.
The foursome was to have four further trips to the soul summit, but more significantly, to make history on the Billboard Hot 100 with another tune from a movie, Boomerang. This was "End Of The Road," a heart-wrenching ballad produced and co-written by L.A. Reid and Kenny "Babyface" Edmonds. Released in the summer of 1992, it crossed to the pop charts and spent a record-breaking 13 weeks at No. 1, beating the record (11 weeks) held for 36 years by Elvis Presley's "Don't Be Cruel"/"Hound Dog." Boyz II Men also bested by four weeks Motown's previous longest-running No. 1, "Endless Love." Talk about cool, high harmony…
So let's call this Chapter 3 of the Motown story. After the success of "End Of The Road," Boyz II Men were tapped for a cameo appearance in The Jacksons: An American Dream, a 1992 TV mini-series which dramatised the Indiana siblings' extraordinary rise to fame. In the television tale, the four friends from Philly played a street-corner doowop group, crooning "In The Still Of The Nite," the Five Satins' R&B No. 1 of 1956. That was one year before Berry Gordy wrote his first hit for Jackie Wilson, two years before Michael Jackson was born, and three years before Gordy founded Motown Records.
What goes around, comes around.
Format:
UK English