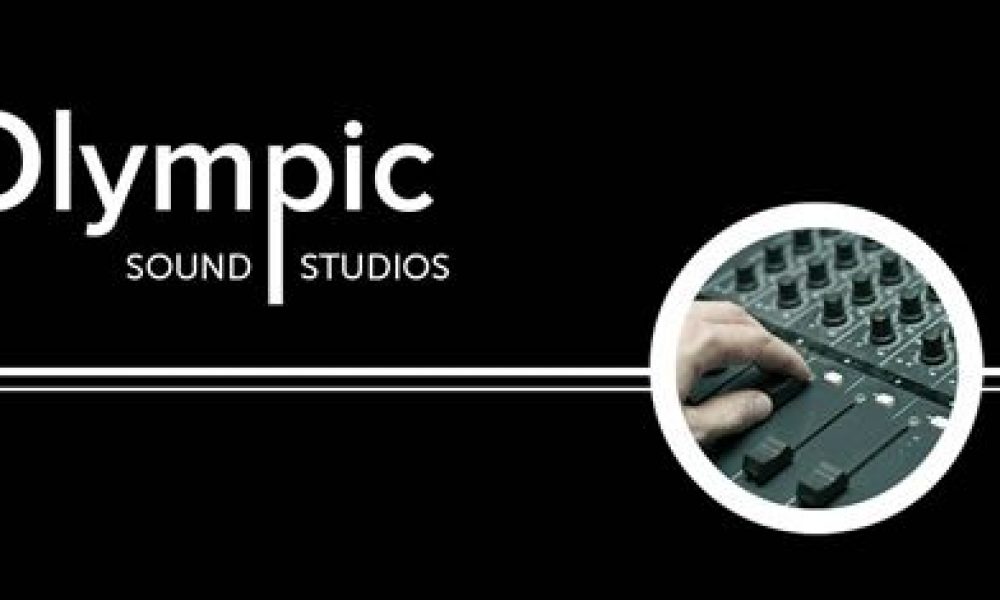 Even a partial list of bands that have recorded at Olympic Studios reads like a who's who of popular music. Everyone from The Rolling Stones to Queen, Cat Stevens, Peter Frampton, The Who, Dusty Springfield, The Beatles, Jimi Hendrix and even The Eagles, whose Californian sound everyone assumes to have been recorded on the American West Coast, have recorded at this legendary London studio. It is proof that one studio can make a difference and a reminder that a recording studio is a vital ingredient in the making of hit records.
Check on the liner notes of countless albums released over the last six decades and you will see the words, 'Recorded at Olympic Sound Studios'. For the majority of its existence, Olympic Studios was based in Barnes in South West London but its first home was a 300-year-old converted synagogue in Carlton Street, just off Baker Street in London's West End.
Recording began at the Carlton Street in the late 1950s and by the early 1960s it was a much-used studio. In May 1963 The Rolling Stones recorded their debut single 'Come On' there and the following year Dusty Springfield recorded her first album, A Girl Called Dusty, which includes her wonderful version of Burt Bacharach's 'Wishin' and Hopin' at Carlton Street.
The previous year Dusty recorded her hit single, 'I Only Want To Be With You' at Olympic and the great sound of this record alone tells you that this was a great sounding studio.
In 1964 the owners of Olympic were informed that the Carlton Street building was to be knocked down to make way for an underground car park. Two years later the new owners of Olympic found a potential new location for their business in what was an old TV studio at 117-123 Church Road, Barnes in a building that had originally been a cinema. The new studio site had been found by Keith Grant Olympic's chief engineer, a man of near-legendary status in the recording business and a decision to move the operation was made.
Olympic Studios in Barnes opened its doors in early 1967 and the first-ever session was with the French vocal group the Swingle Singers. Among the first hits to be recorded at the new studio was 'A Whiter Shade of Pale' by Procol Harum with their producer Denny Cordell. Denny's assistant at the time was Tony Visconti, a man who went on to become a much-revered producer himself; he takes up the story. "We were frantically trying to finish Procol Harum's first album at his favourite studio, Olympic in Barnes, a state-of-the-art studio across the river from Hammersmith. A Whiter Shade Of Pale came out at the end of May and was a huge hit. One evening Denny and I were walking in the hallway that separated Studio 1 and 2 and bumped into Brian Jones; he was there working on tracks for an album that would become Their Satanic Majesties Request. Brian was dressed in what looked like a French nobleman's jacket in a shade of blue and made of crushed velvet, with frilly, laced cuffs sticking out; he was also wearing makeup. Brian said 'Hey man I love the 'Procol Harum' single. I heard it on Radio Caroline, and I've just sent my chauffeur out to buy if for me.'" The Rolling Stones were in Studio 1, which was a lot bigger than 2; the latter was adequate enough to record a rock group or a small string section.
The Rolling Stones first used Olympic in early January 1967 when their producer, Andrew Loog Oldham mixed some of their album Between The Buttons, assisted by engineers Glyn Johns and Eddie Kramer. By February the Stones had begun work on what became Their Satanic Majesties Request. A few months later the Beatles were there too, recording 'Baby, You're a Rich Man', which Mick Jagger helped out on by singing backing vocals. The Stones went on to record Beggars Banquet, Let It Bleed and much of Sticky Fingers at Olympic.
In August 1967 Olympic Studios was also where, for the first time, Mick Jagger, Keith Richards and Ronnie Wood recorded together, well before Ronnie joined The Rolling Stones in the mid-1970s. Mick was producing a single called 'Come Home Baby' by Rod Stewart – at this point a struggling solo artist – and P.P Arnold, who Mick and the Stones had met on their tour with Ike & Tina Turner. Ronnie got a call asking him to the session and because Keith was already playing guitar Ronnie played bass. Two years later Rod recorded his debut album, An Old Raincoat Won't Ever Let You Down at Olympic.
It was at Olympic during the summer of 1967 that engineer George Chkiantz discovered how to do flanging when he worked on the Small Faces hit 'Itchycoo Park'. In the latter part of 1967 Traffic cut their debut album, Mr Fantasy, at Olympic as well as parts of their eponymous follow-up in 1968. The studio was fast becoming one of THE London places at which to record. Eddie Kramer engineered some of Jimi Hendrix's debut, Are You Experienced at Olympic. Over the coming years The Who recorded Who's Next, Quadrophenia and Who Are You at the studio and during the 1970s it was used extensively by Led Zeppelin, who recorded tracks there for all of their studio albums up to and including Physical Graffiti (1975).
Other classic albums recorded in Barnes include Fairport Convention – Unhalfbricking (1969), Howlin' Wolf – The London Sessions (1970), Cat Stevens – Mona Bone Jakon (1970), Deep Purple – Fireball (1971), Humble Pie – Rock On (1971), Supertramp – Indelibly Stamped (1971), Peter Frampton – Wind of Change (1972), Peter Gabriel – 1 (1977), Eric Clapton – Slowhand (1977), Elvis Costello – Blood & Chocolate (1986), The Spice Girls – Spice (1996), Massive Attack – Mezzanine (1998), Pulp This is Hardcore (1998), Keane – Perfect Symmetry (2008) U2 –No Line on the Horizon (2009)
In 1987, Virgin Music bought the studios and as can be seen from the above it continued to turn out quality recordings until it was closed in February 2009. In 2013, a new smaller studio facility opened at Olympic and it is envisaged it will continue operating alongside its original role as cinema.
Format:
UK English